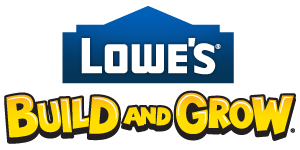 I'm always on the hunt for free and fun activities for my family.  Lowe's has a fantastic program called Build and Grow. On my daughter's first visit she received a Lowe's apron, a hammer & protective goggles to borrow and her project.  When she/we finished the project we returned the hammer and protective goggle and she was given a certificate and a patch for her apron!  She loves the iron on patches that she earned and loves to show them off on her apron.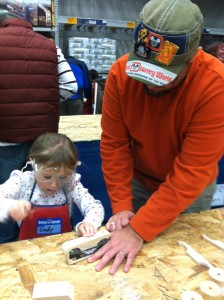 So, far we've built 2 monster trucks and a "Croods" the movie planter.  Our next build is a sweetheart frame on May 11th.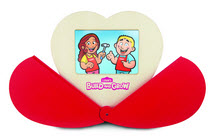 Click here or head over to Lowes.com and search for Build & Grow to sign up at your nearest Lowe's for the next free activity for kids!
Share and Enjoy