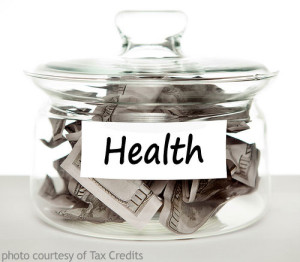 It's been a number of years since we did any health care "shopping" and it really isn't a problem if you know your way around, however, it can get overwhelming because of the various options available. Something like, Flexible Spending Accounts (FSAs), can offer relief from increasing health care costs, because these benefit plans rely on pre-tax money for qualified health expenses.
Not only can you save on FSA eligible products, but an FSA also gives you access to health care services and thousands of everyday products such as sunscreen, contact lens solution, band-aids, heat wraps and baby care – a bonus for families like ours.
How Does FSAs Work?
Each FSA plan year, employers take money out of your paychecks based on how much you choose to set aside. Beginning in 2013, FSA plan contributions are limited to $2,500 per person. Before you get an FSA, it is vital to calculate how much you want to spend using your FSA.
A word of caution…because FSAs are "use it or lose it" any money unspent is forfeited when your plan year ends. Some employers provide a grace period – or an extension of coverage – up to two and a half months. One big deadline coming up is March 15. Do you have FSAs? Better check to see if you need to use any of your FSA funds before March 15.

FSAstore.com is a one-stop-shop stocked exclusively with thousands of FSA-eligible products, a national provider database and a Learning Center that answers FSA-related questions. You can save on FSA-eligible products throughout the year with FSA Store's special offers. Check these out before your grace period ends on March 15.

This is a featured post.
Share and Enjoy