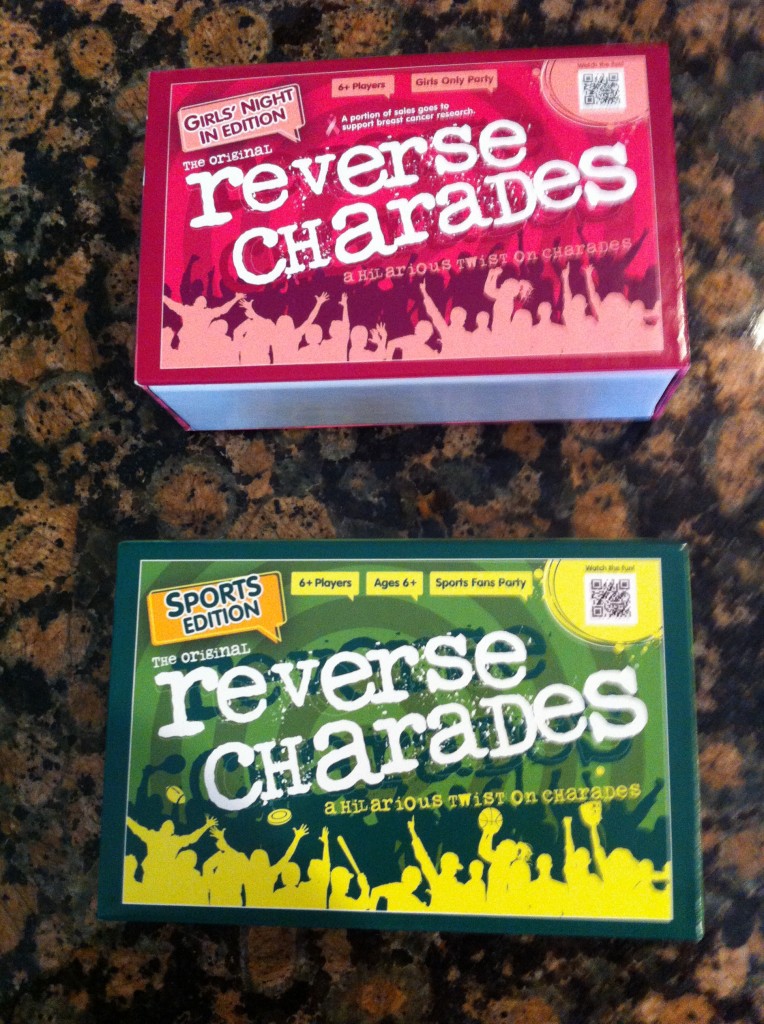 Reverse Charades Expansion Pack
Reverse Charades and Reverse Charades Junior are a twist on an old favorite. In this game the whole team has 60 seconds to act out as many words as possible with one person guessing. Newly available are three different expansion packs, Girls' Night In Edition, Sports Edition, and Holiday Edition, to keep the fun going. Each fits inside Reverse Charades Original or Junior Edition, or can be played by itself.
Basic rules (from the publisher):
1. Split into teams of three or more. Decide on a number of rounds or a point target to win.
2. 1 word guessed correctly = 1 point. Each team has one minute to guess as many words as possible.
3. Each team selects a guesser (everyone gets a turn) and the rest of the team acts out the words.
4. Shhh! Not a peep among the team members.
5. Ready, set, go! The first team to your target wins.
Each edition comes with 220 words, for 6 or more people aged 6 and over.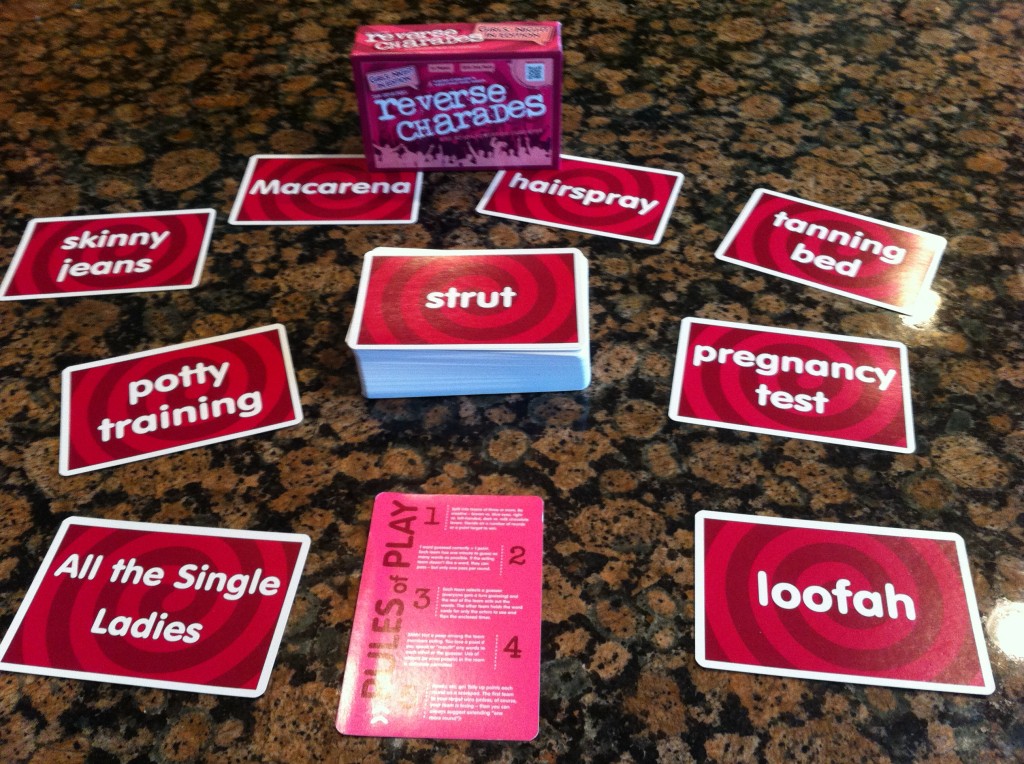 Girls' Night In Edition
I was able to review two of the Reverse Charades Expansion Packs. I brought the Girls' Night In to my Wives Club Christmas party, and we had an absolute blast! I can't remember the last time I laughed so hard. I loved how easy it was to teach everyone how to play and set up took under a minute. The small and compact box fit easily into my purse and clean up was a breeze. One of the teams acted out the word, "pregnancy test," and everyone was laughing so hard! I would recommend this to any and all women groups. It would be fun at a bachelorette party or any party as an icebreaker.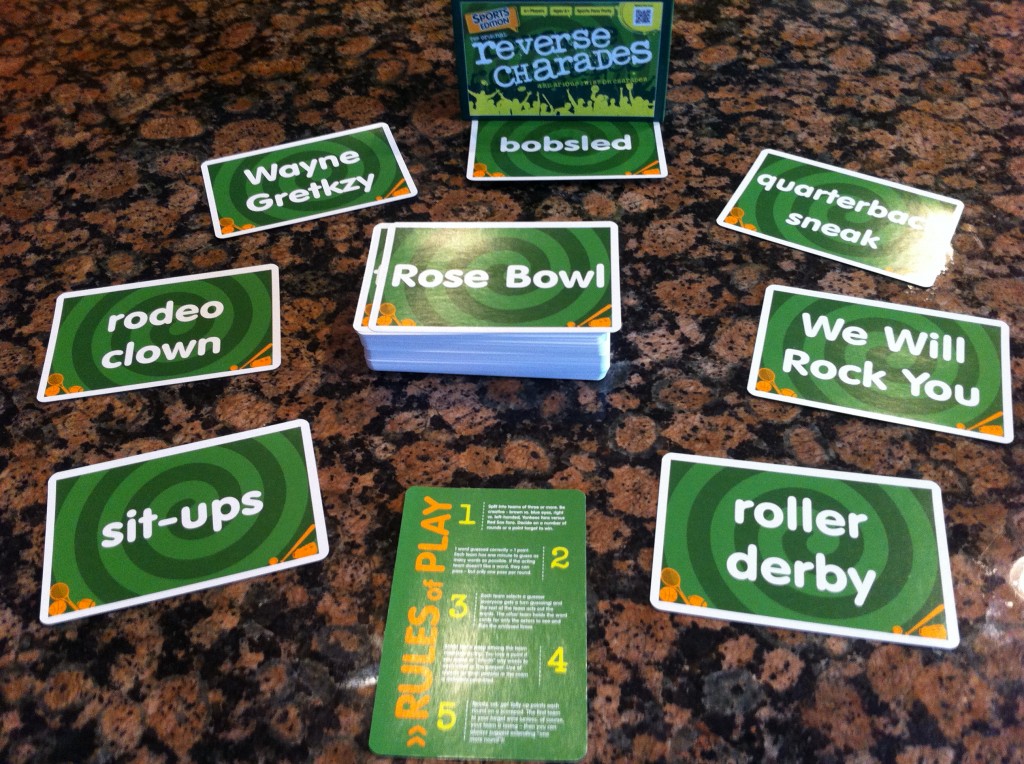 Sports Edition
I brought the Sports Edition Expansion Pack to our last Monday Night Football party. There were 5 couples and we decided to do husbands vs. wives. I don't know who laughed more, the husbands or the wives. We played until 20 points, and played three rounds. The husbands won the championship round, but the wives gave them a run for their money. This would be a great edition to any board game night, family party, couple's night, or sporting event party. It was extremely easy to learn the game and even easier to set up.
Overall, Reverse Charades Girls' Night In Edition and Sports Edition are hilarious and fun filled games to play. Since they come in a small box, they are great for travel and easy to set up. They would make a great gift for anyone on your list!
Retail price of expansion packs $9.99. Check out their website for more information:
Faith and Family Reviews received the following product in exchange for writing a review. While we consider it a privilege to receive free products to review, our reviews are our honest opinion and thoughts of the product.
Share and Enjoy