Christmas is less than two weeks away and I don't know about you but I still have some food shopping to do. In past years when shopping, planning for Christmas dinner I've had to consider healthy alternative recipes because we usually have two diabetics at Christmas dinner. So I thought as part of this post I would include some healthy holiday tips for including diabetics at your meal table.
We usually make turkey for our Christmas dinner, have veggies, cranberry sauce, stuffing, dinner rolls and gravy. Most of which usually do not pose a problem for diabetics, as our guests try to watch their carb intake and portions, often "treating" themselves to a little more of something just because it is the holidays. For dessert we have a sugar free dessert available just for them and let them take the leftovers home.
Healthy Holiday Tips for Your Diabetic Guests
1. Use sugar free recipes. Sometimes you can use reduced sugar recipes or there are healthy sugar substitutes that may be used too.
2. Prepare low carb dishes or at least have a couple available for your diabetic guests.
3. Low fat recipes are better than ones high in fat.
4. Diabetics on medicine/insulin usually take their medication at a certain time each day, be sure and ask them in advance and prepare the meal time accordingly, just as a courtesy.
5. When food shopping, read the labels and keep your diabetic guest in mind.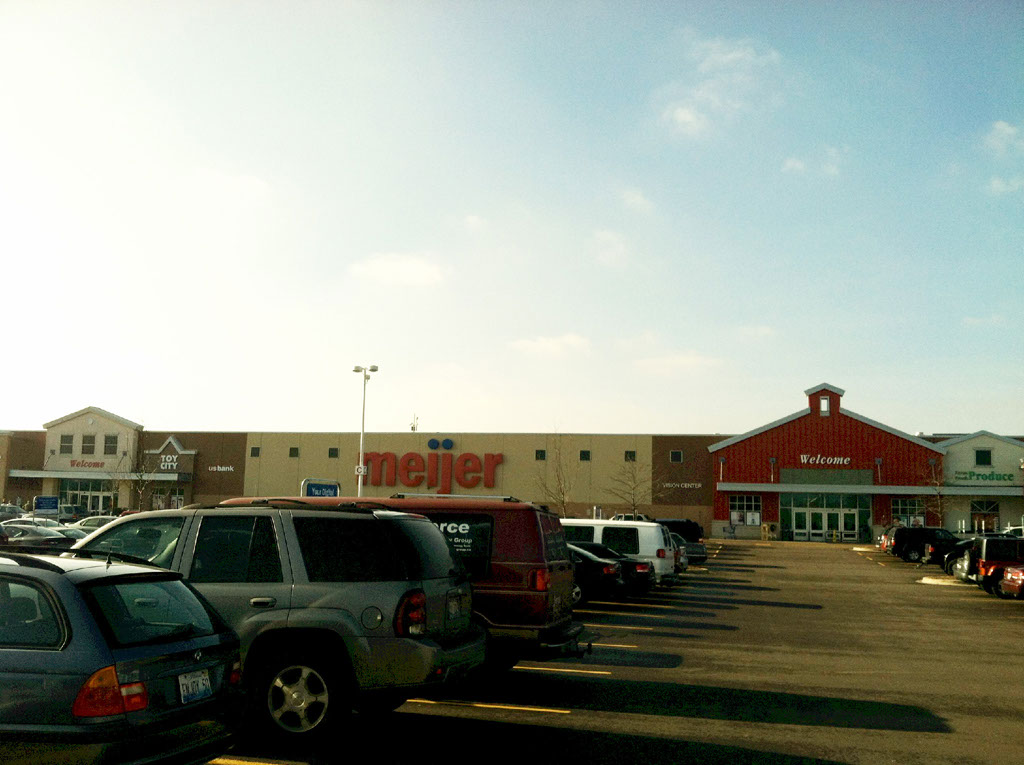 Holiday Recipes
This year we decided to try a new veggie recipe for our Christmas meal in advance just to see how it was, as well as plan for a new stuffing and pumpkin pie recipe. I am sharing these recipes below. I actually went to Meijer to purchase the ingredients we needed, as well as some ingredients we'll need closer to Christmas.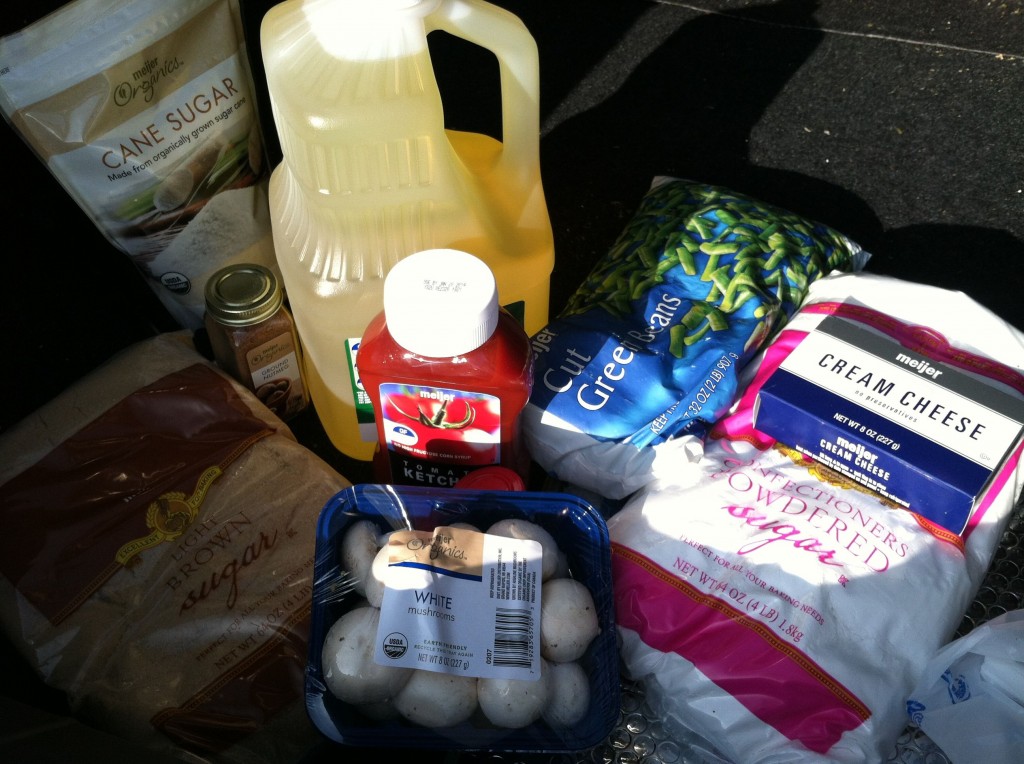 Diabetes Friendly Holiday Recipes
Green Bean and Mushroom Casserole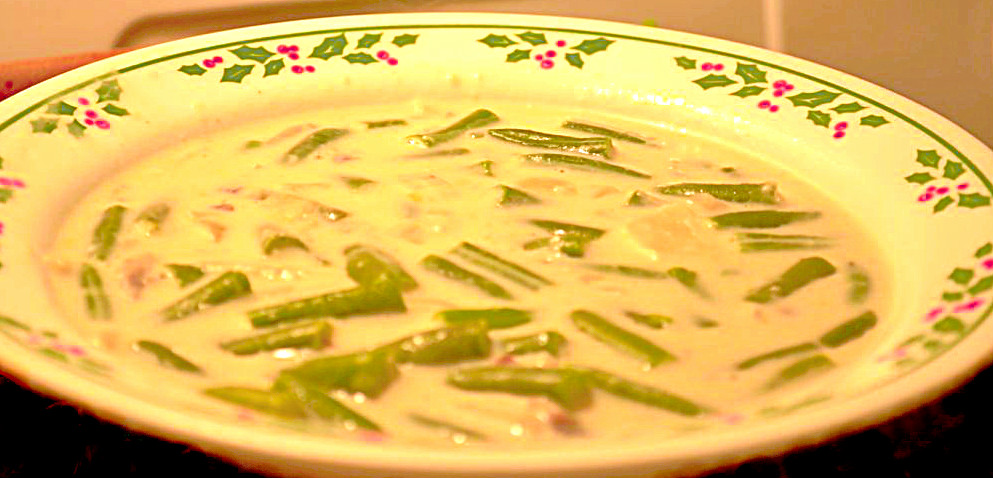 Serves 12
Reduce the calories in your Green Bean Casserole by using Soymilk instead of cream of mushroom soup.
Ingredients:
1 ½ tbsp. Meijer Extra Virgin Olive oil, divided
2 medium onions, thinly sliced
1 ½ tsp. salt, divided
1 lb. fresh mushrooms, thinly sliced
4 tbsp. flour
3 cups Meijer Organics Original Soymilk (we used regular Meijer whole milk)
2 tbsp. low-sodium soy sauce or Bragg's Amino Acids
Salt and pepper to taste
2 (10 oz.) bags frozen cut green beans, thawed or 1 ½ lbs. fresh green beans, cooked until tender
Directions:
1. Preheat oven to 350 degrees F. Coat a 2-quart baking dish with nonstick spray.
2. Heat ½ tbsp. of the olive oil in a large heavy saucepan over medium heat. Add onions, season with ½ tsp. salt and cook until slightly browned and soft, 10-12 minutes. Remove the onions and set aside.
3. Heat the remaining tbsp. of olive oil in the same saucepan and add the mushrooms. Cook over medium-high heat, stirring often, until the mushrooms begin to brown and most of the liquid evaporates, about 5 minutes. Add the dry sherry and cook for about 1 minute more. Sprinkle the flour over the mushrooms and cook while stirring over medium heat until the flour browns slightly, about 2 minutes. Remove from the heat and cool briefly.
4. Warm the soymilk in a saucepan or microwave. Slowly whisk the warm soymilk into the mushrooms, scraping up any browned bits on the bottom of the pan. Return the saucepan to the heat and bring the sauce to a boil, stirring constantly.
5. Reduce the heat to a simmer and cook, stirring often, for 8-10 minutes until the sauce reaches the consistency of a thick cream soup. Stir in the soy sauce and salt and black pepper to taste.
6. Mix in the green beans and ½ cup of the onions. Place in the prepared casserole dish, top with the remaining onions and bake uncovered for 30-40 minutes.
Recipe from www.silksoymilk.com
Nutrition Information (per serving): 100 calories, 3g fat, 1g saturated fat, 0mg cholesterol, 621mg sodium, 12g carbohydrate, 3g fiber, 4g protein
The following two recipes are ones we are looking forward to trying, so no photos yet, but as soon as we make them I'll add the photos.
Basic Stuffing Recipe
Makes 8-10 servings
Ingredients
1 loaf sliced whole wheat bread, approx. 1 lb.
2/3 cup Meijer canola oil
1 onion, chopped
4 stalks celery, chopped
2 tsp. poultry seasoning
Salt and pepper to taste
1 cup Meijer chicken broth
Directions:
1. Let bread slices air dry for 1 to 2 hours, then cut into cubes.
2. In a Dutch oven heat canola oil over medium heat. Cook onion and celery until soft. 3. Season with poultry seasoning, salt, and pepper. Stir in bread cubes until evenly coated. Moisten with chicken broth; mix well.
3. Chill, and use as a stuffing for turkey, or bake in a greased casserole dish at 350 degrees F for 30 to 40 minutes.
Nutrition Information (per serving): Calories 250, Fat 15 g, Saturated Fat 1.5 g, Cholesterol 1 mg, Sodium 455 mg, Carbohydrates 23 g, Fiber 4 g, Protein 5 g
*Take the basic stuffing recipe and spice it up 3 different ways!
1. Oyster Stuffing:
· Follow the basic stuffing directions. Once stuffing is mixed together after step 2; blend in one (8 oz.) cup Hilton Fresh Oysters to stuffing mixture and bake at 350 degrees F for 30 to 40 minutes.
2. Apple/Raisin Stuffing:
· Follow the basic stuffing recipe. Once stuffing is mixed together after step 2; add 1 cup chopped apples and ¼ cup Meijer raisins to stuffing mixture and bake at 350 degrees F for 30 to 40 minutes.
3. Cranberry/Walnut Stuffing:
· Follow the basic stuffing recipe. Once stuffing is mixed together after step 2; add ½ cup dried cranberries and ½ cup walnuts to stuffing mixture and bake at 350 degrees F for 30 to 40 minutes.

No Sugar Pumpkin Pie
Serves 16 (makes 2 pies)
Ingredients:
1 (29 oz.) can Meijer 100% pure pumpkin (we still have pumpkin from our garden!)
2 (12 oz.) cans Meijer fat free evaporated milk
2 eggs, slightly beaten
1 1/4 cups Meijer Zero Calories sweetener with sucralose (bulk in bag) (We use less regular organic can sugar)
2 Tbsp. all-purpose flour
1 tsp. salt
1 1/2 Tbsp. McCormick Pumpkin Pie spice
1 tsp. Meijer ground cinnamon
2 (9-inch, deep dish) Meijer frozen pie shells, unbaked (we actually make homemade pie crust)
Directions:
1. Preheat oven to 450 degrees.
2. Set pie shells aside and thoroughly blend all other ingredients in a large mixing bowl.
3. Pour pie mixture evenly into each pie shell.
4. Bake 20 minutes. Reduce oven temperature to 350 degrees and bake an additional 40 minutes, until a knife inserted in the center cove our clean.
5. Cool completely on baking rack.
6. Enjoy with Meijer Zip whipped topping if desired.
Nutrition Information (per serving): Calories 124, Fat 6g, Cholesterol 21mg, Sodium 248mg, Carbohydrate 15g, Sugar 4.5g, Fiber 1.5g, Protein 3.5g.

This modified version of pumpkin pie has 84 fewer calories and 18grams less sugar than traditional pumpkin pie.
Happy planning, cooking and entertaining!



This is a sponsored post for SheSpeaks/Meijer.
Share and Enjoy