A couple of weeks ago I posted a photo with a "Science in a Jar"….it was Kombucha. The object inside is called a "scoby". Kombucha is made out of tea. We are making a baby scoby now through what is called the fermenting process. Kombucha tea has many health benefits, not the least of which is that it is a great probiotic and liver cleanser. Flavored Kombucha tastes very good. We originally learned about Kombucha tea last fall when we attended a fermenting class hosted by a friend.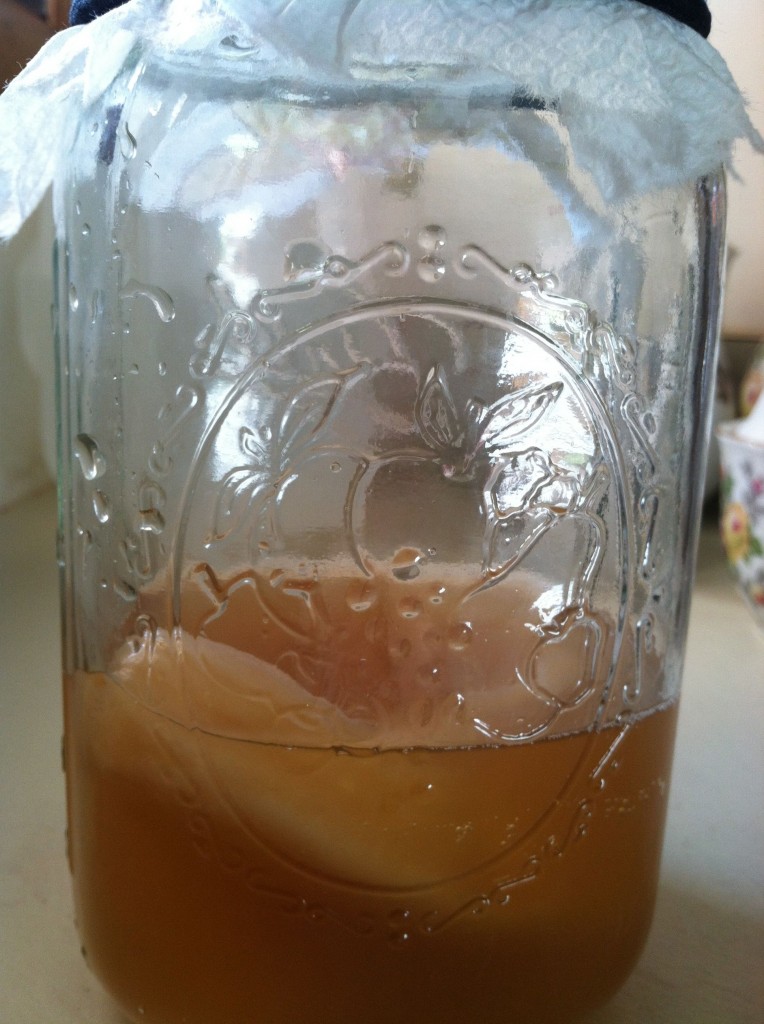 My daughter found a great website that explains it all. Check out the Kitchn on How to Make Kombucha Tea.
Everyone but my one daughter and I thinks Kombucha tea is "scary" or is "just plain wrong", but they haven't tasted it yet so we are really hoping to convert the rest of the family to partake in this nutritious drink! I'll let you know how it goes. We have to wait a week before our mama scoby makes a baby scoby so we can make some flavored Kombucha for the rest of the crew.

Share and Enjoy