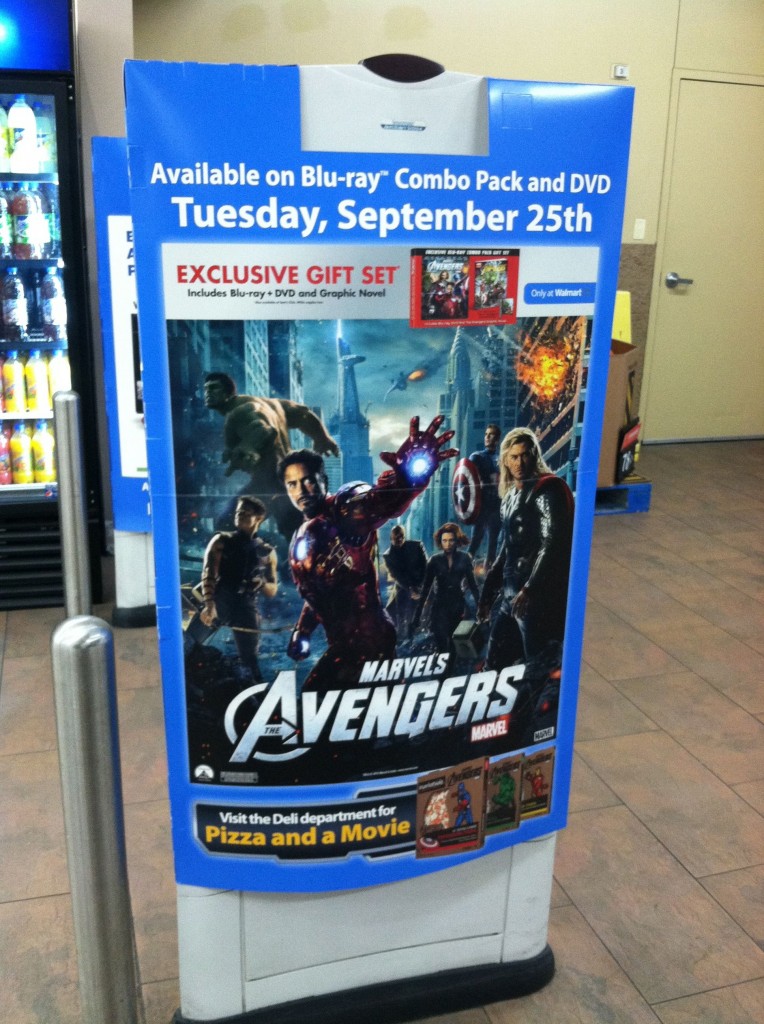 Last Tuesday night our family was able to enjoy a very fun evening, except my husband who has been struggling with cold/flu like symptoms the last few weeks – found mold behind our washer.

Anyhoo, the children and I all headed out to Walmart to shop for supplies for our Avengers party! Did you know The Avengers Blu-ray/DVD release is this week? Yes it is! I haven't watched any of the new Marvel movies but my husband has watched a few of them with the children, including The Avengers. They get excited about all things Avengers and super heros. My goal was to enjoy an evening of fun with my family.

Shopping at Walmart
Before we went shopping, I downloaded The Avengers Augmented Reality App. There is a quiz, a place to join The Avengers, a game, a place to scan product. The kids love the game and music on it. I watched a video first to help me understand how it worked. The problem is we were only able to get it to work on the Marketside pizza boxes because there were barely any displays were up in promotion for the movie.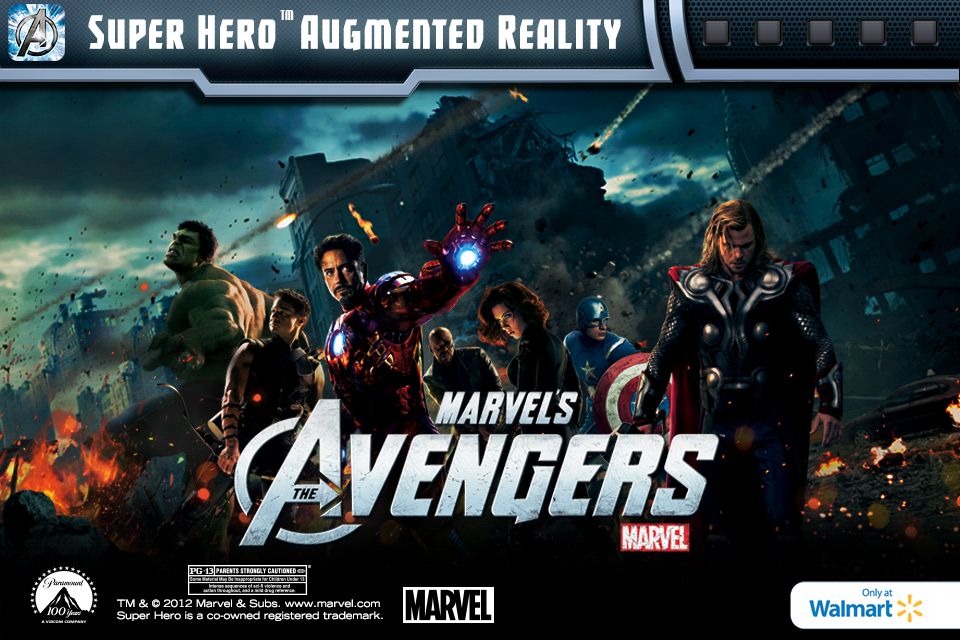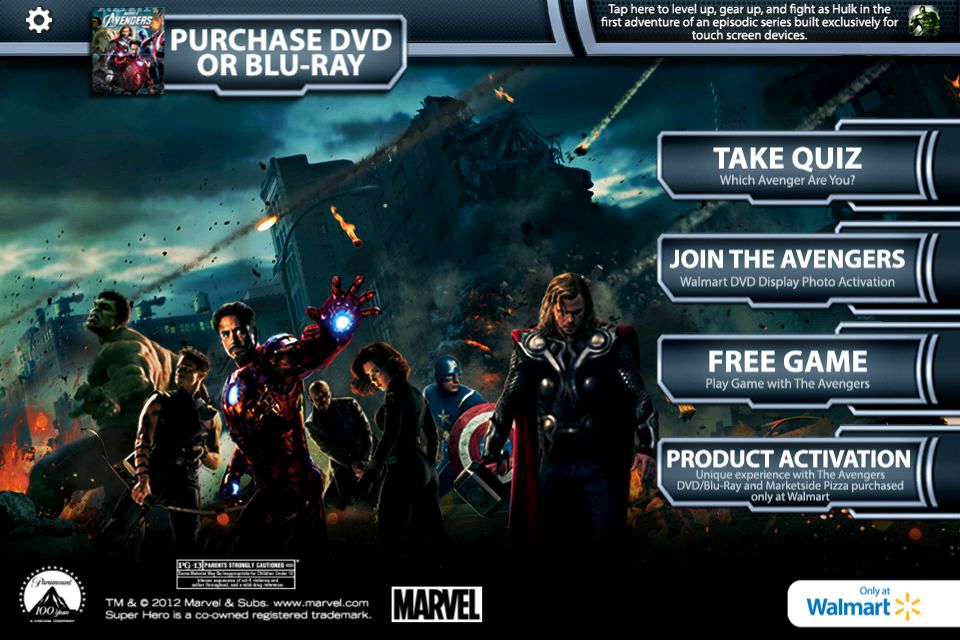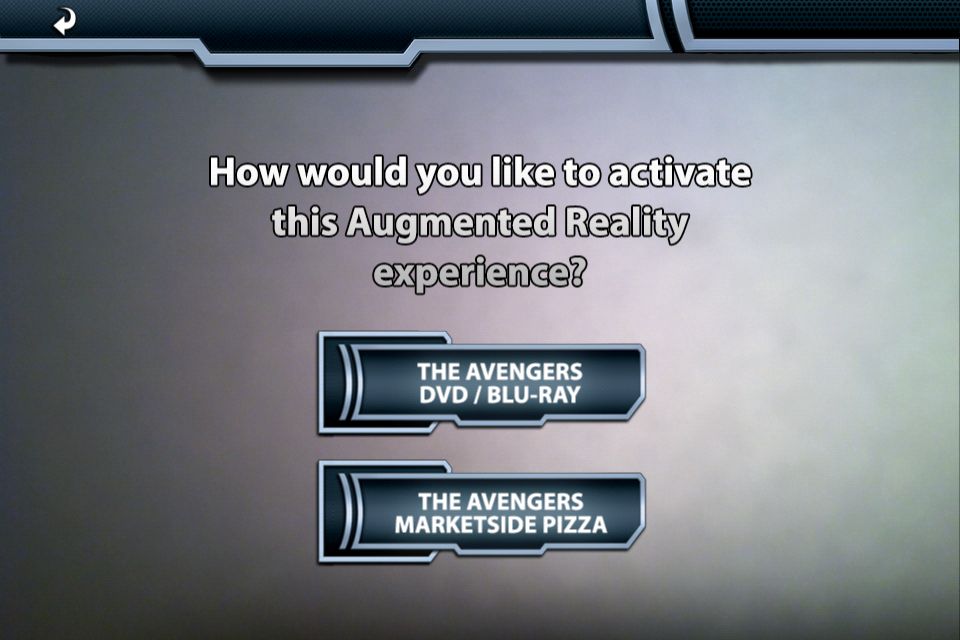 On the pizza boxes The app basically provided a 3D scene from The Avengers, my kids are pretty tech savvy and loved it.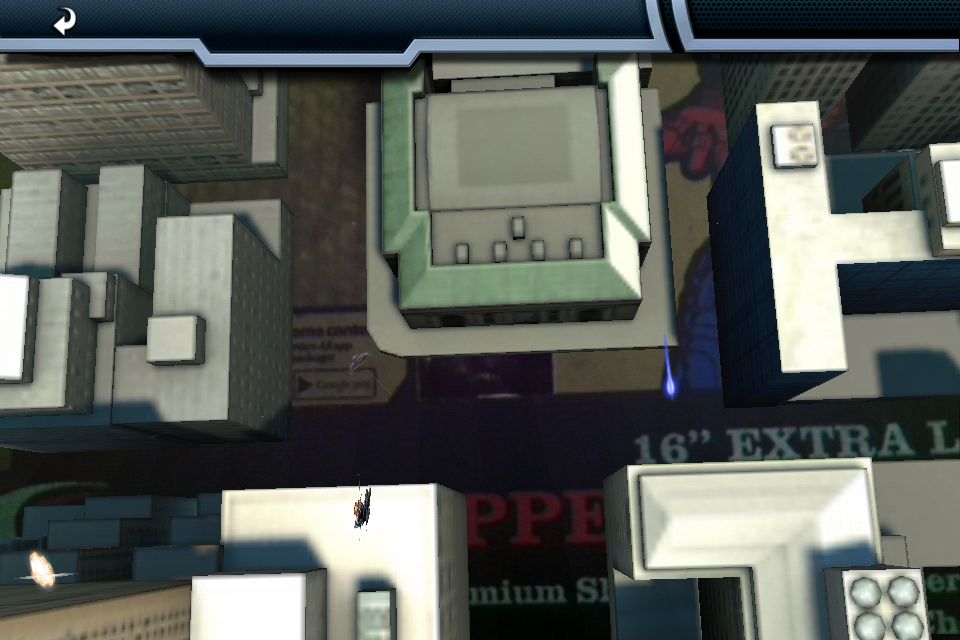 Due to the lack of promotional signage available, we were unable to find any of the app's trigger points so we could participate in earning points. We tried scanning the sign at the deli counter as well as the video display they had there for other Marvel movies but nothing happened. The sign at one of the entrance's didn't work, nor did any of the tags on the apparel we looked at.
I was hoping our Walmart had everything I had in mind to create an awesome Avengers party and you should see what I found!
We bought The Avengers party plates, cups, napkins, balloons, candy (not something I normally buy but this was a special occasion so we indulged), masks, a punching ball, prize ribbon and tattoos. We even purchased a couple of packages of super hero figures for the children to share and play with. These were part of the prizes I got for our game time. I was trying budget my money wisely because costumes were $9.99 and up, I couldn't afford to get them each their own individual costumes, so we settled on them each having a mask which worked out great and it was so fun – I even wore one.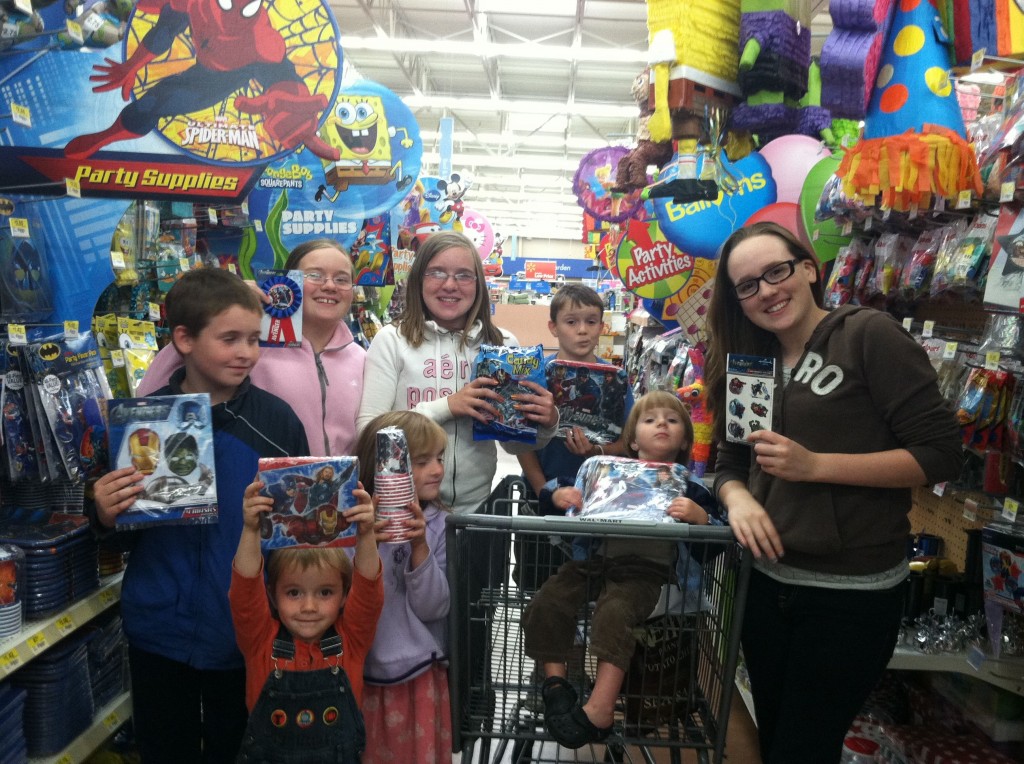 The children were so excited in the toy section, another section we usually avoid so we keep the gimmees at bay. There were lots of Avenger toys, figures and Legos to choose from….gave me a couple of ideas for Christmas. They were too expensive to get on a normal day out, that's why we settled on the inexpensive action figures, plus more children could play with them than they could one big action figure/or toy that cost $15-$25 each.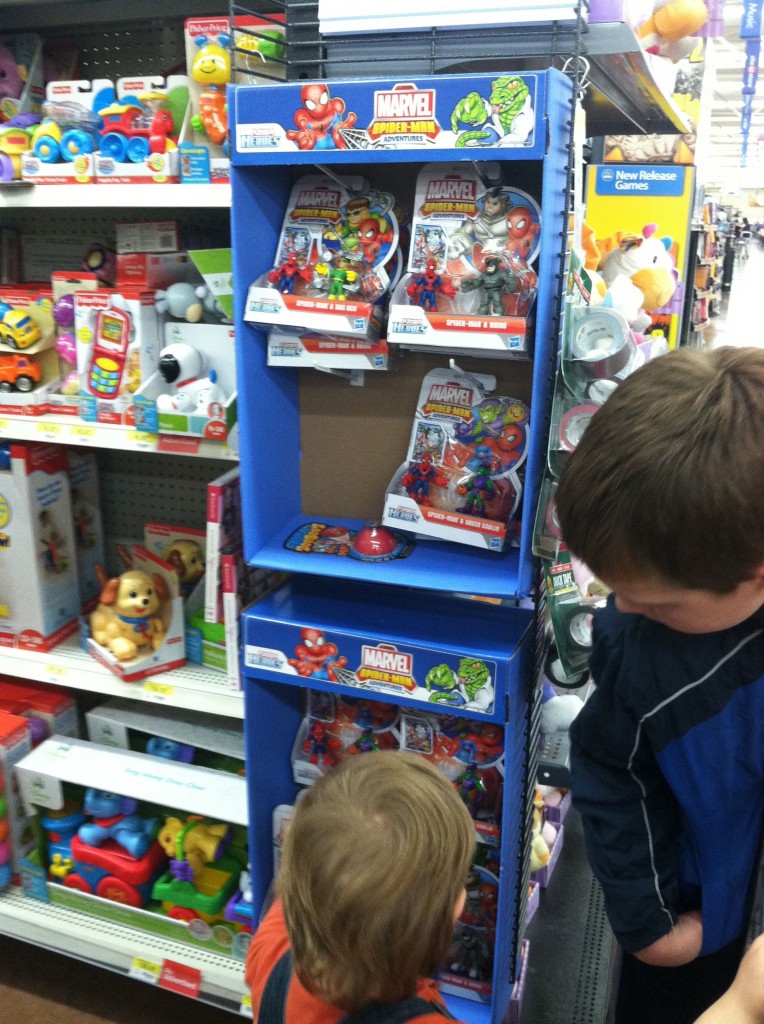 Our Awesome Avengers Party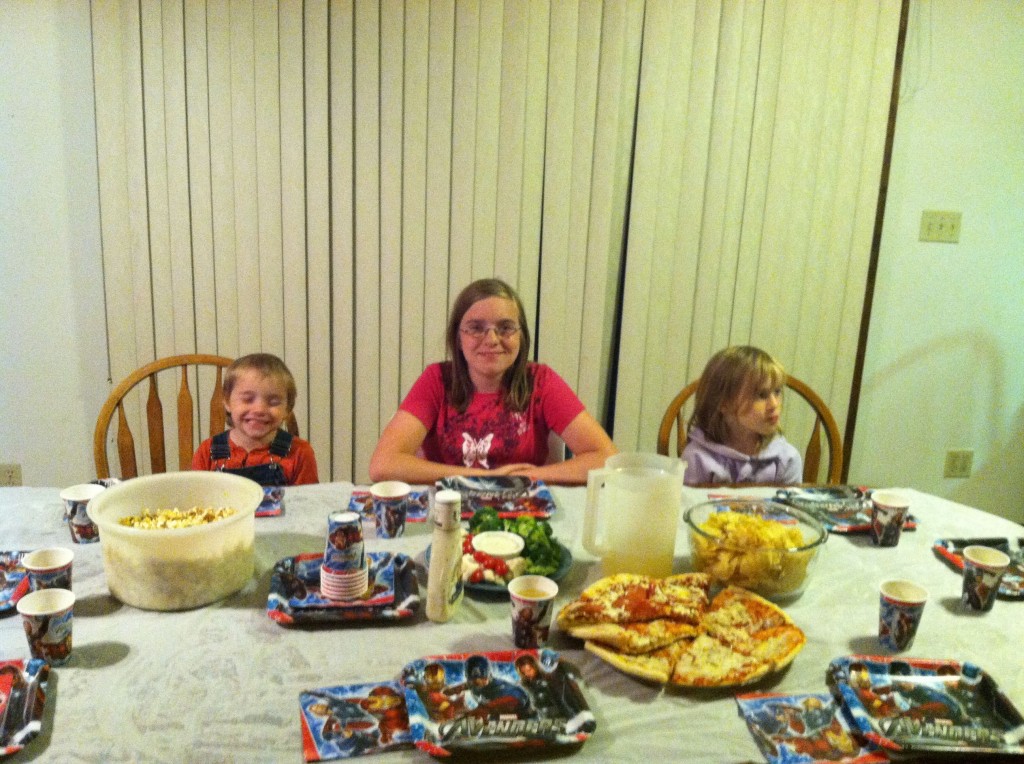 We purchased Marketside pizza for dinner. It's very good. We were pleasantly surprised as it is very filling compared to other pizza we have tried. We enjoyed our meal together before heading down to our basement family/playroom for an evening of games showing super power strength and agility.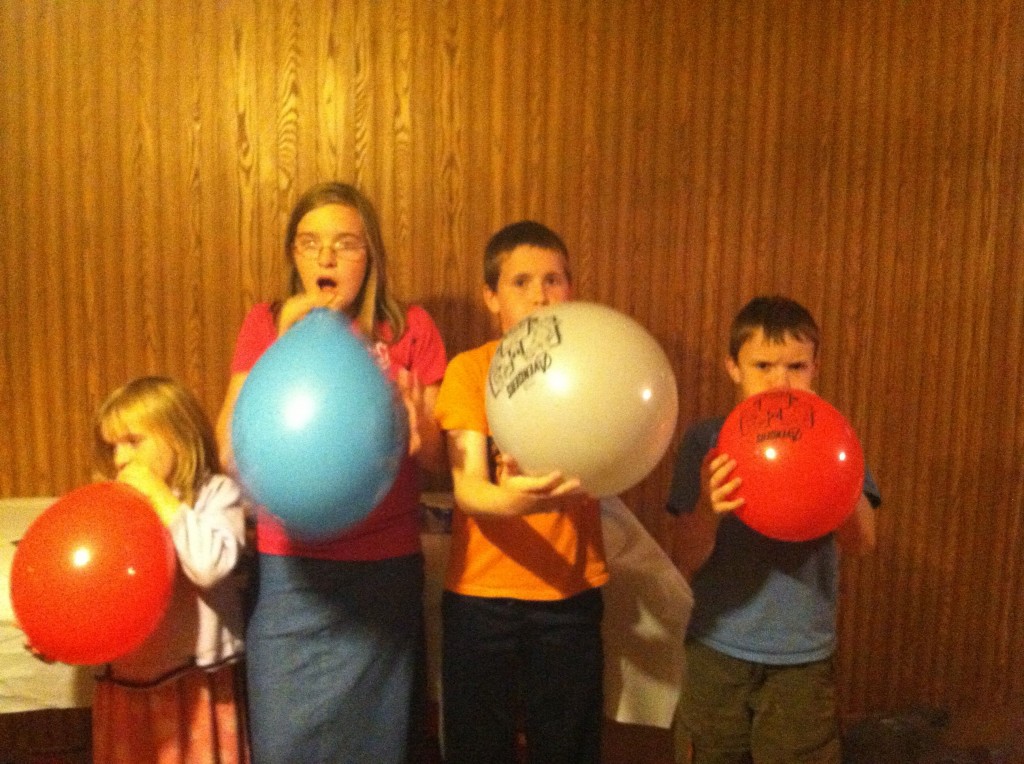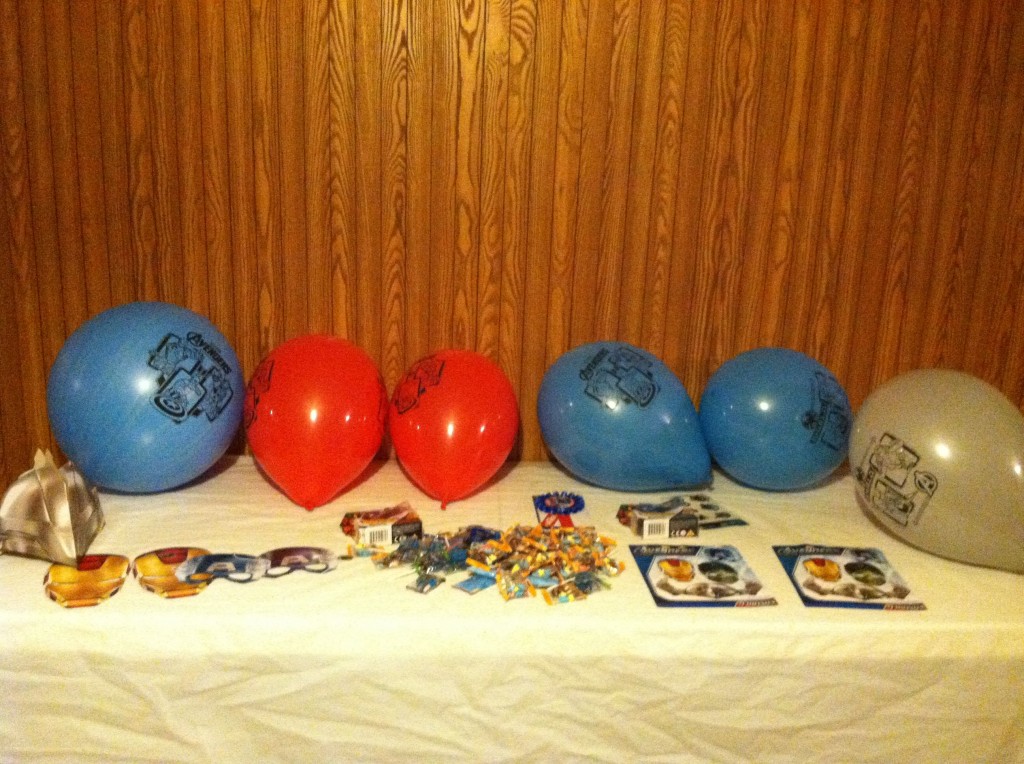 I divided us into teams and we played three games: whose team could keep a balloon in the air the longest, who could do the punching ball the longest and who could make the most words out of the word Avengers in two minutes. Then I handed out prizes to the winning team, the child who did the punching ball the longest and then each of the younger children received tattoos and super hero figures.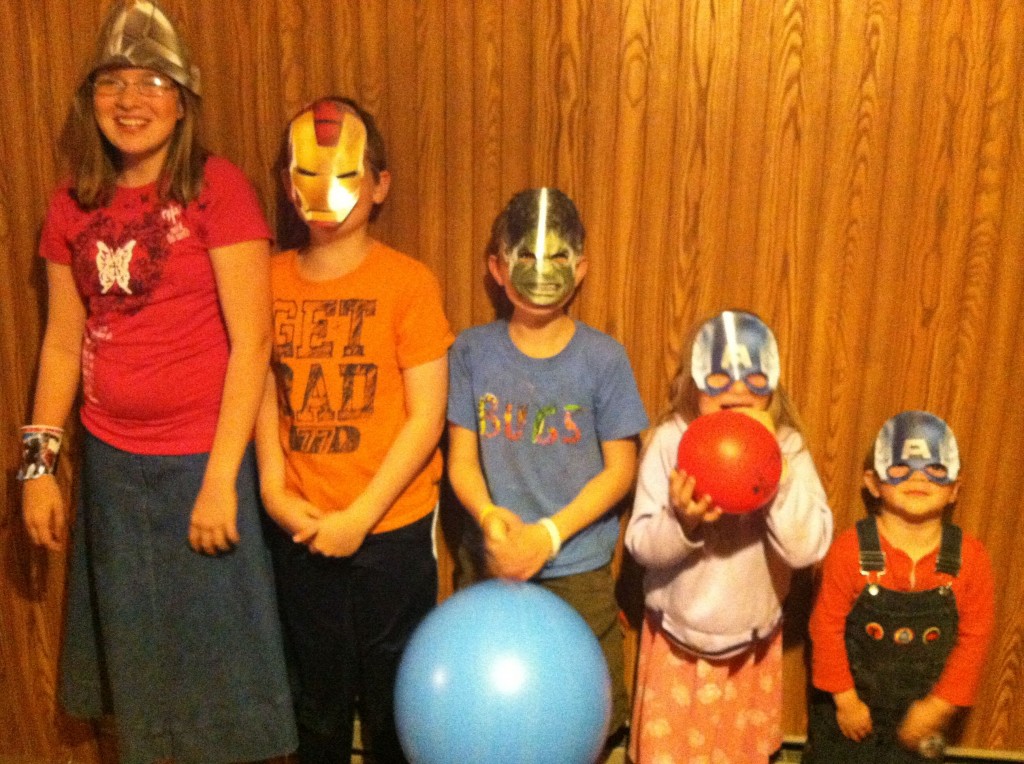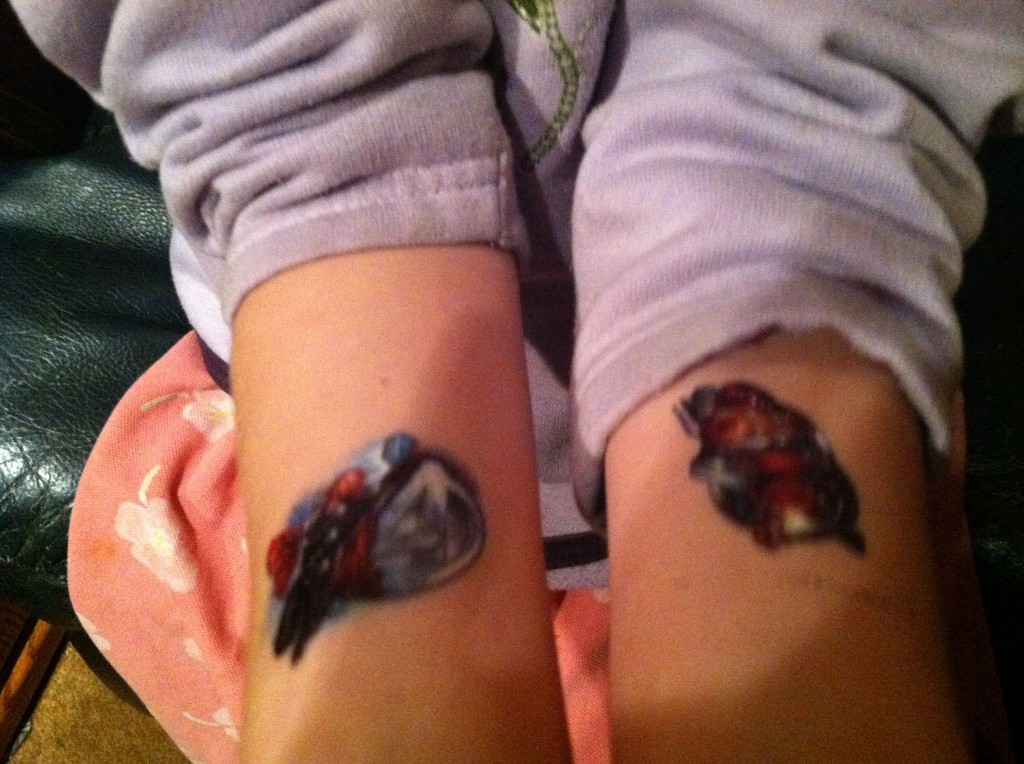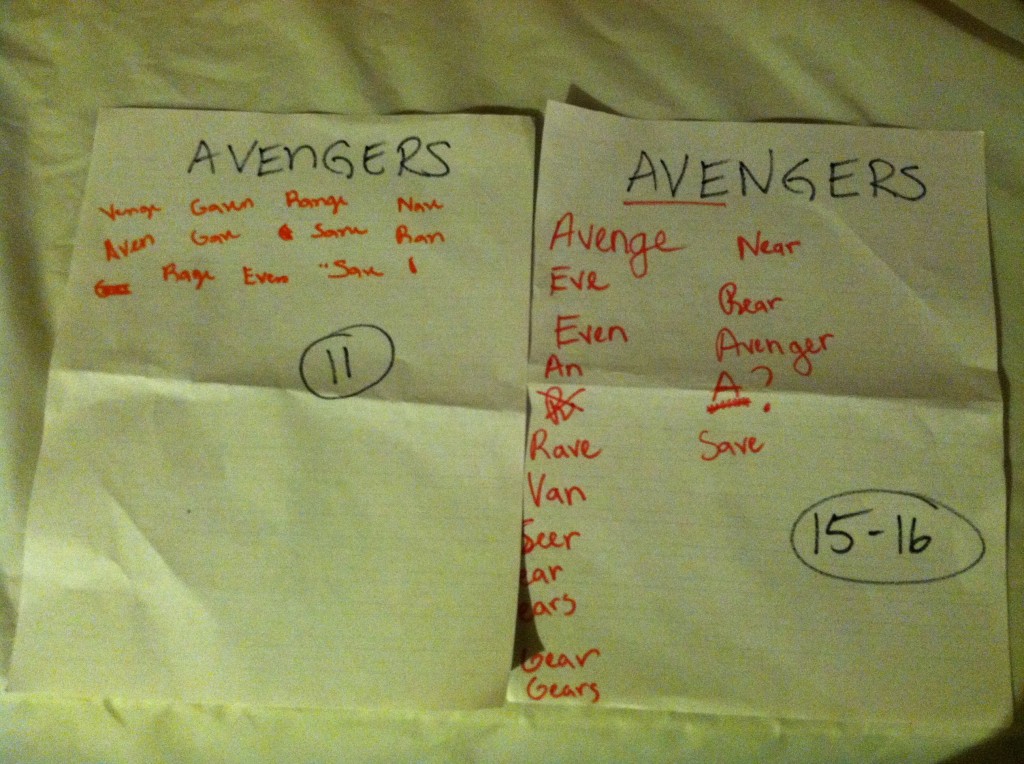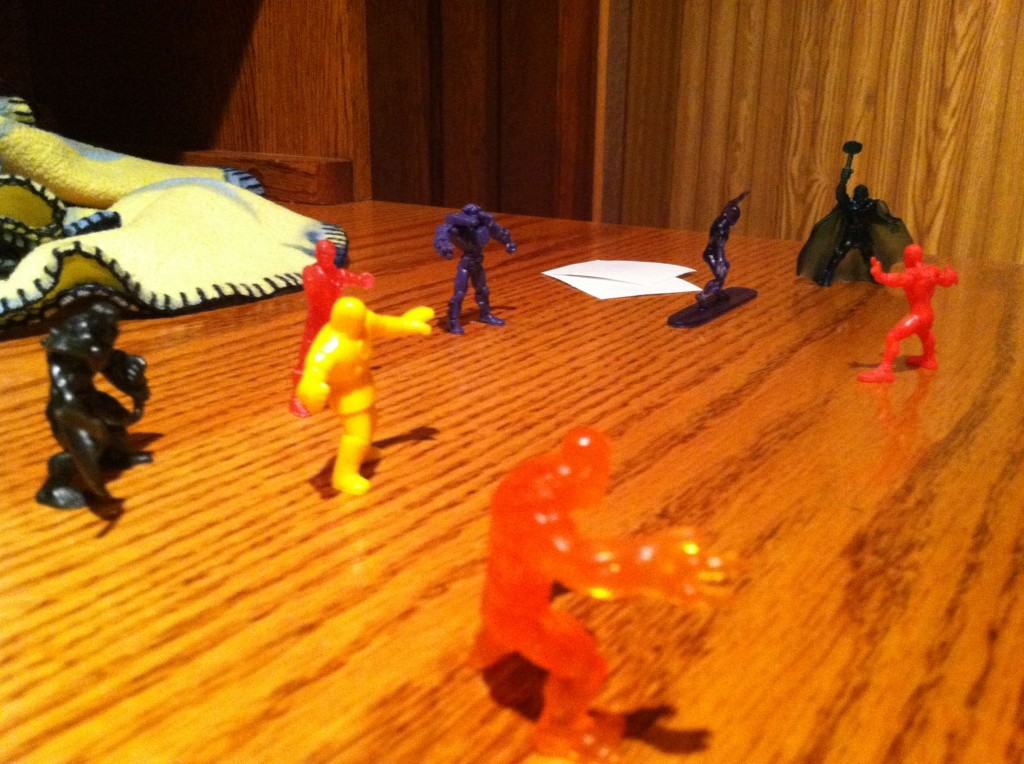 We ended our evening by watching half of Captain America since it was 9pm when we started it. We finished it the next day.

The Avengers Graphic Novel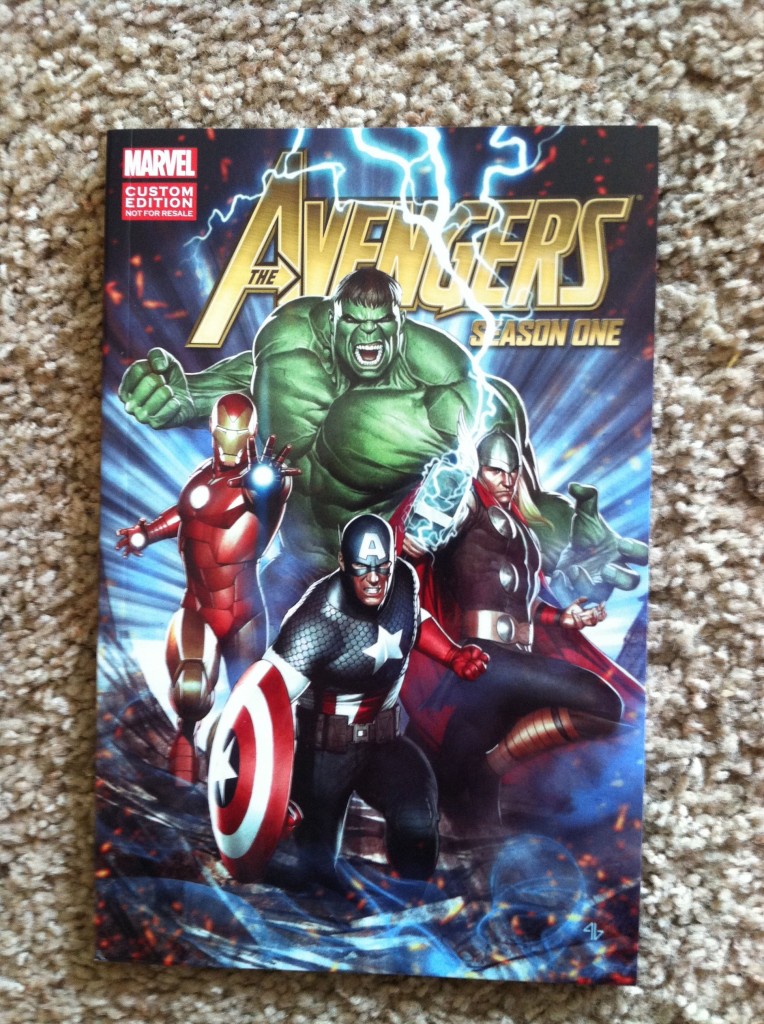 Our children also enjoyed getting The Avengers Graphic Novel, though my daughters did report a couple of inappropriate/swear words, which was unexpected and disappointing for something geared towards children.
The Avengers Blu-Ray/DVD/Graphic Novel Combo Pack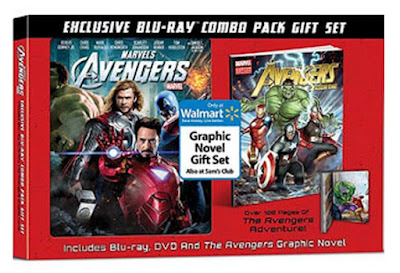 The Avengers Blu-Ray/DVD/Graphic Novel Combo Pack was not in our Walmart store when we shopped last week but I can see how it will be a nice gift to super hero fans. It retails for $24.95 and will also be available on September 25.
To learn more about The Avengers visit Marvel.com Fans will want to follow Marvel on Twitter (use hashtag #MarvelAvengersWMT) or Facebook .
Overall our Avengers party was very memorable and the children told me how much fun they had that evening and again the next day. Guess it was a success!
"I am a member of the Collective Bias™ Social Fabric® Community. This content has been compensated as part of a social shopper insights study for Collective Bias™ and Marvel. #MarvelAvengersWMT #CBias #SocialFabric. All thoughts and opinions are my own."
Share and Enjoy