What will they think of next!
Zoobies
Zoobies are a stuffed animal,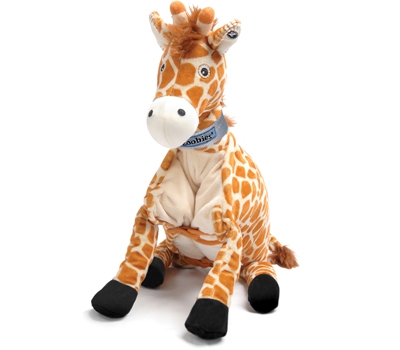 that turns into a pillow,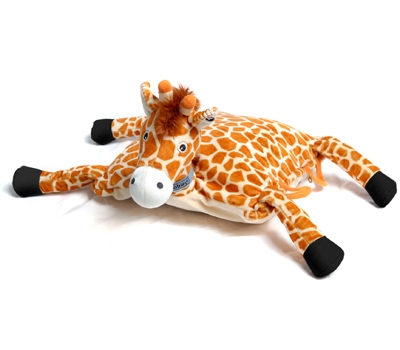 THEN can turn into a blanket!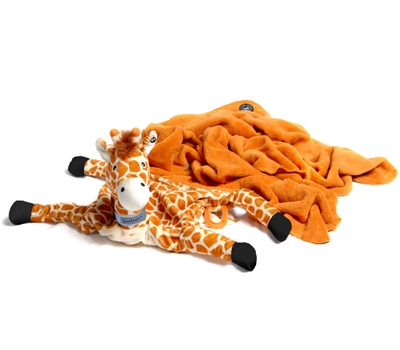 Hooray! Less things to bring in the car for trips! And there is a lion.. a tiger… and a bear (OH MY!) to choose from, in addition to 27 total Zoobie Pet Blankets to choose from!  Zoobies also carries – Book Buddies, Duffle Dogs, Storytime Pals, Blankie Babies, and Slumber Pets.
Zoobies Review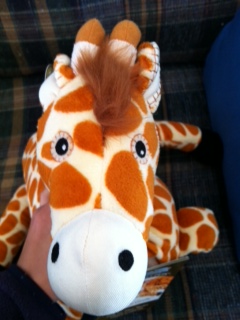 We welcomed Jafaru the Giraffe join our home last week and he has been very loved since the moment he popped out of the box. Greatest feature ever is the blanket can zip off Jafaru to clean separately!  To change Jafaru from a stuffed animal to a pillow, just un-velcro the two loops under his belly and to use the blanket unzip the bottom of Jafaru and pull the blanket out. I found folding up the blanket and putting it can in Jafaru is very easy to use and it fits nicely back into a pillow (if you fold it the way the instructions suggest). The blanket is 44 inches by 34 inches unfolded a good size in my book. We also found Jafaru makes a funny hat!
Faith and Family Reviews received the following product in exchange for writing a review. While we consider it a privilege to receive free products to review, our reviews are our honest opinion and thoughts of the product.
Share and Enjoy