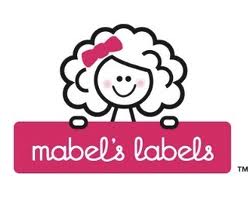 Mabel's Labels
Labels for the stuff kids loose!
Mable's Labels creates top-quality, durable labeling products.
The Mabel's Labels personalized labels feature extremely durable laundry, dishwasher and microwave safe sticky and clothing labels plus child safety products, household labels and seasonal products. All labels are UV resistant.
Prices range from $12-21 per pack, with combos priced between $ 30-55. ALL Products are backed by a 100% satisfaction guarantee.
The Mabel's Labels line includes:
Baby Labels
Iron-On Labels
Sticky Labels
Allergy Labels
Waterproof Labels
Clothing Labels
Shoe Labels
Uniform Labels
Mabel's Labels also has great fundraising ideas!
OUR REVIEW:
We received two products from Mabel's Labels
~ Ultimate Back to School Combo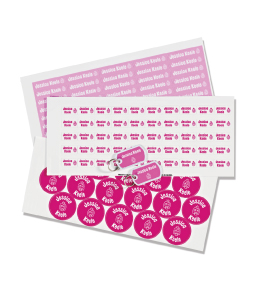 ~ Tween Pack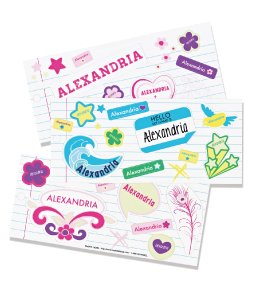 The Ultimate Back to School Combo is their bestselling combo. It has all the labels needed to identify children's belongings and keep them out of the lost and found. This was really a great pack! There are so many labels you cannot help but label EVERYTHING! The labels come preprinted with the child's name…so it makes labeling a breeze. I like that they are super sticky they stay where they are placed! We used the labels to mark all of my son's school supplies, his backpack and gym shoes. After two weeks of school I can honestly say these labels stick! Any other labels would have been long gone by now…not Mabel's! The Ultimate Back to School Combo includes the following:
40 skinny-minis ~ 50 Tag mates ~ 16 Shoe Labels ~ 2 Teeny Tags
(Choose from 4 limited edition solid color palettes or 40+ multi-col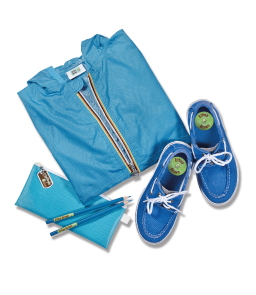 ored designs.)
There are so many tags that if by chance (very slim) you happen t have to replace a tag you will have extras to replace the missing tag. I honestly am not worried about having to replace any tags… except for maybe a shoe tag. But…with 16 shoe tags I can easily replace a tag if it goes missing (which I doubt it will). This is such a GREAT combo…can I say AWESOME!!!
The second product we received was the Tween pack. This is a new product to the Mabel's Label family and it is a must stay! This label pack helps your child identify ~ with style! These beautifully personalized, shaped labels are designed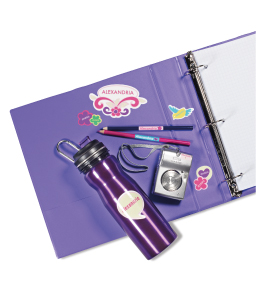 especially for big kids ~ whatever their ages! These labels are perfect for lunch, camp gear, water bottles, school supplies, journals, electronics, sports equipment and more! My daughter has adhered these labels to her water bottle, backpack and notebooks. I was a bit leery about sticking them to her water bottle and backpack thinking they would not last more than a day…boy was I wrong… now two weeks into school we have not see any wear on the labels! This is amazing! The water bottle label has even sustained through a dish washing cycle or two!  The Tween Pack includes the following:
25 personalized labels & graphic labels
(Choice of 2 multi-colored designs)
Overall, we are ecstatic about Mabel's Labels! This is such a resilient product…that will LAST! Not only are the products hardy but they are kid friendly and have such nice designs to choose from…you cannot go wrong with Mabel's labels for your labeling needs!
I am definitely a fan of Mabel's labels and will be back to order more products for my labeling needs!
You can find this product and many more at mabelslabels.com. I would recommend this site to ANYONE who needs to label products! They are so versatile!
Faith and Family Reviews received the following product in exchange for writing a review. While we consider it a privilege to receive free products to review, our reviews are our honest opinion and thoughts of the product.
Share and Enjoy