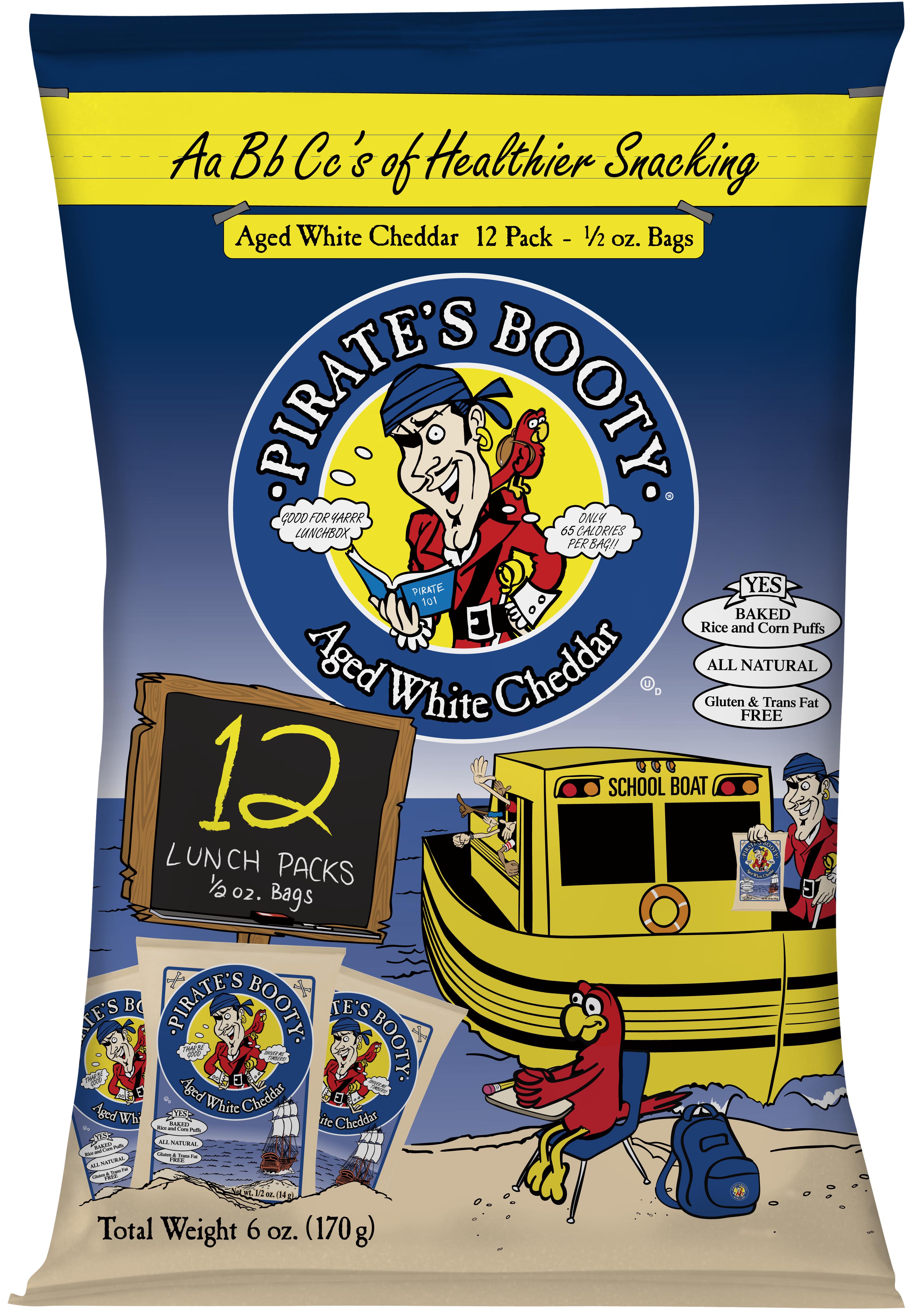 It's back to school time and that not only means school supplies and school clothing, but also packing school lunches! I can't imagine the morning school routine we'd have if I had to get 6-7 school lunches, school bags and children ready to get out the door! Hats off to you ladies with multiple children! What do you do to make sure their school lunches don't get boring? After all you are packing lunches for at least 180 days in most states.
Growing up I always seem to have a sandwich, apple, granola bar or sweet for my bagged lunches. My mom wasn't heavy into convenience foods back then and made nearly everything from scratch. Nowadays, there are so many packaged snacks to choose from, healthy and unhealthy. Our family prefers to eat organic (as much as possible), all natural foods and snacks without artificial flavors etc.
One snack we have enjoyed is Pirate's Booty Corn Puffs. They are made from aged white cheddar so they are similar to other brands of cheese puffs, only better because they have half the fat! They taste very good and are gobbled up in no time at all by our children. Love the little bags, perfect for little hands and great for travel treats too!
Consider adding Pirate's Booty snacks to your child's lunchbox. Their products make a wonderful "Snack Swap!" (we all know kids do this, right?) Pirate's Booty is a deliciously baked, all-natural snack we can give our children guilt-free. Pirate's Booty is less fattening and has fewer calories than regular fried potato chips. Pirate's Booty is safe for kids with allergies as it is gluten, peanut and tree-nut free. Pirate's Booty contains easy to pronounce ingredients and are made without trans-fats. Pirate's Booty Aged White Cheddar half-ounce size multi-packs have only 65-calories per pack! A convenient lunchbox treat! You can find Pirate's Booty Aged White Cheddar half-ounce 12-packs at retailers nationwide. They retail for about $6.99.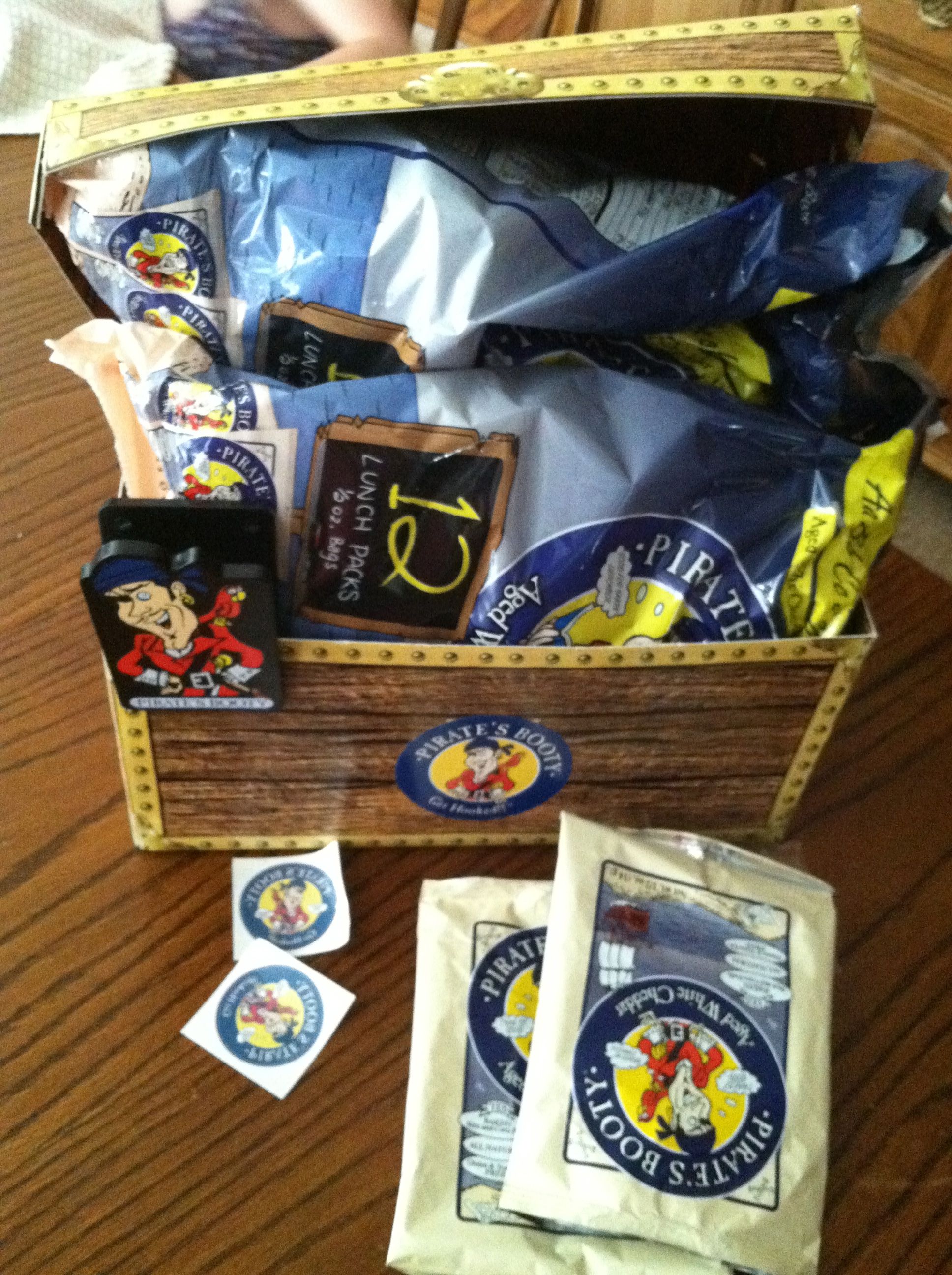 Back to School Giveaway With Pirate's Booty!
You can enter to win the Pirate's Booty Treasure Box in the above photo. It includes 2 12-packs of corn puffs, a chip clip as seen clipped to the box, 3 Pirate's Booty tatoos, 2 pirates eye patches and two foam pirates swords. For some reason YouTube doesn't like videos from my iPhone.

And I cannot even get QuickTime to work today. Boo, I had wanted to share a video of my boys with their eye patches and swords.
Enter the giveaway!

Faith and Family Reviews received the following product in exchange for writing a review. While we consider it a privilege to receive products to review, our reviews are our honest opinion and thoughts of the product.
Share and Enjoy