Disclaimer: Please note that I do not necessarily agree with the content of the books listed below. I am more interested in the idea of an e-book gift card.
Most of you know that I love to read. Love, love, love books. They are my dear friends that take me to new places and introduce me to new worlds. E-books have been around for a while. E-readers are still relatively new. I still haven't gone over to the "dark" side. There's just something about having a book in hand to read. I am intrigued though and maybe all the new e-readers will improve so much they'll win me over. Either way, Livrada has come up with a cool new way to give e-books as gifts – Livrada E-book Gift Cards.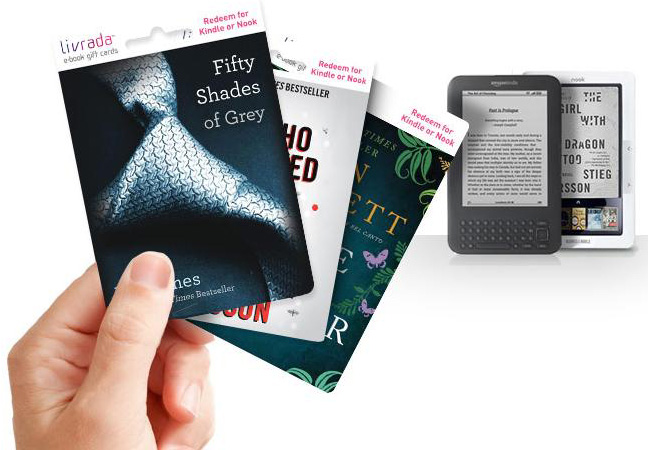 Today Livrada is launching their e-book gift cards at ALL Target stores! In this initial launch there are six best-selling titles available. Here are the current titles available:
Fifty Shades of Grey
The Girl Who Kicked the Hornet's Nest
State of Wonder
Gone Girl
Charles Street

Odd Thomas
No more gift via email or generic gift cards. Our gift cards are replicas of the actual book cover! So grabbing a quick gift, no longer has to feel impersonal.
And they have offered one to giveaway to our readers – YOU!
Now for the giveaway!
Giveaway of Fifty Shades of Grey Livrada E-book Gift Card
Watch for Brande's future review of Fifty Shades of Grey and her thoughts on the e-book gift cards! Coming Soon!
Share and Enjoy