Kohl's is one of my favorite stores… not only because they offer a great variety of fashion but because of their low prices and great deals! But Kohl's is awesome because they also give back though their Kohl's Cares campaign.
Kohl's Cares Campaign features merchandise for children and 100 percent of the net profit benefits children's health and education initiatives nationwide.
Items available through the Kohl's cares campaign for the Summer 2012 campaign feature Vibrant Guy Parker-Rees illustrated Books, Coordinating plush toys, and tote bag.
Kohl's Cares Cause Merchandise for Kids Books include:
Down by the Cool of the Pool – Children will love to sing and dance along as the story comes alive with animal sounds and celebration! 
Giraffes Can't Dance – This adorable story will teach children about the importance of individuality in a tale of a giraffe with two left feet. 
Dinosaurumpus! – Read this fun story aloud to children and watch their excitement as they get a glimpse into the life of a dinosaur. Who knew dinosaurs could dance? This book and coordinating plush are available exclusively at Kohls.com only.
NEW ITEM: Down by the Cool of the Pool tote bag – Resourceful and cute, this multi-purpose tote bag is great for the pool, a sleepover or even a trip to the grocery and features a vibrant illustration from Down by the Cool of the Pool – a must have for summer!
All items are ONLY $5.00 each

Kohl's Cares Cause Merchandise for Grown-Ups
Kohl's is treating adults to a tasty way to support children's health and education with two cookbooks that are great for the entire family. Beat the summer heat and treat friends and family to a variety of homemade popsicles featured in POPS! Icy Treats for Everyone by Krystina Castella.  Adults can also learn to master the art of outdoor grilling with Good Housekeeping: Grilling cookbook. Each cookbook is available for just $5 – a real value!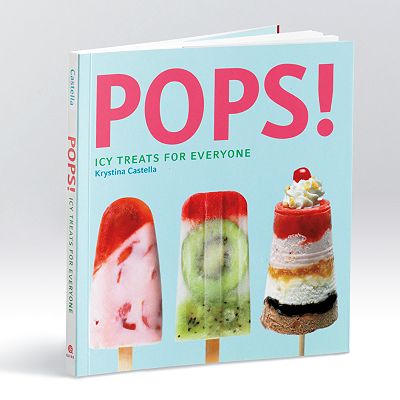 In addition to the merchandise program, Kohl's Cares features the Kohl's Cares Scholarship Program, which last year recognized more than 2,100 young volunteers with a total of $410,000 in scholarships and prizes; the Associates in Action program, which encourages associate volunteerism and provided more than $10 million in grants last year to youth-focused nonprofit organizations and fundraising gift cards for schools and youth-serving organizations. For more information, visit www.Kohls.com/Cares.
OUR REVIEW:
We were very excited to have the opportunity to review items from the Summer Kohl's Cares Campaign. We received a plush monkey and two books (Giraffes Can't Dance and Down by the Cool of the Pool). The monkey plush is so cute…my youngest (3 years old) totes it around everywhere and has deemed it her best friend. The books are also a favorite in our household. The stories are very cute and the illustrations are wonderful. The illustrations make the stories pop to life…my children absolutely love hearing the stories again and again.
I would not hesitate to purchase more from this series…not only because the kids love the books and plush but because all of the profit goes to charity. I actually went to Kohl's today and stopped by the Kohl's care campaign Kiosk to grab a tote bag…and to my disappointment the entire Kiosk was empty. So…this must be the hot campaign this summer. I hope my local Kohl's restocks so that I can get some more goodies real soon! Stop by your local Kohl's and check out what they have to offer!
Faith and Family Reviews received the following product in exchange for writing a review. While we consider it a privilege to receive free products to review, our reviews are our honest opinion and thoughts of the product.
Share and Enjoy