The winter months are hard on the skin and our family is no different. Dry hands, face, elbows and even feet and legs get that scaly cracked skin. This winter my face has been so dry and I cannot figure out why. My husband's hands have been extra dry and very rough, but he thinks that his frequent use of hand sanitizer may be at the root of his problem. Some of the younger children's legs have been dry. We do not bathe as often during the winter so it is hard to pin point what is causing the dry skin. It has become my quest to find a solution.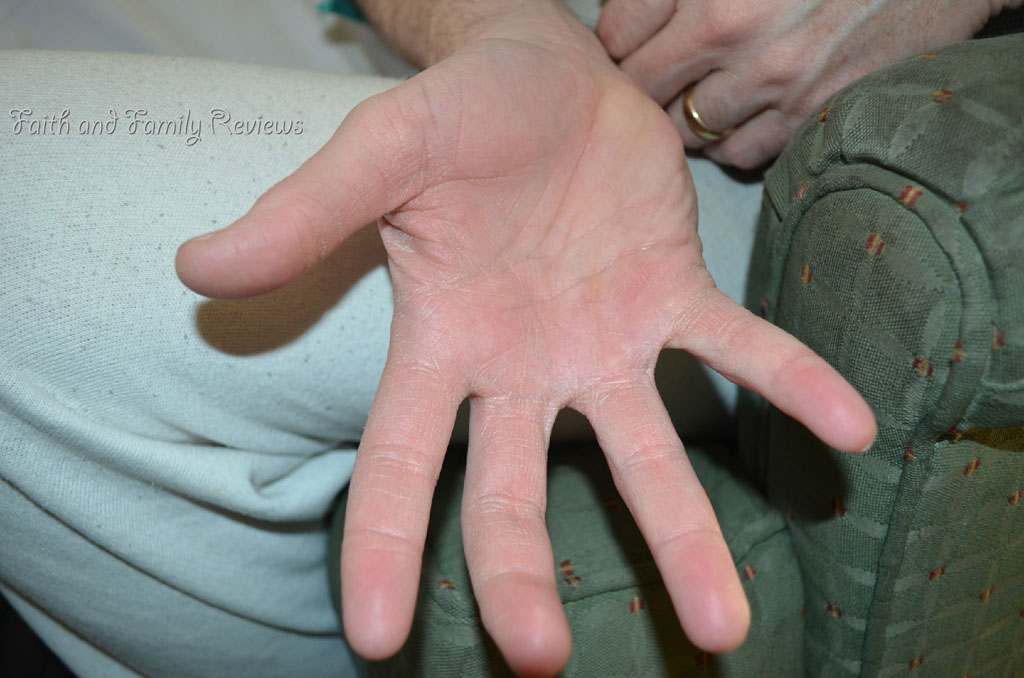 We have tried numerous products and lotion, one has worked better than others but still leaves a greasy residue. That's why when we were introduced to Dial™ NutriSkin™ I decided to try it. It is new and they are adding extra vitamins and nutrients to it therefore it appealed to me to see what it was like. I went to Walmart since they were having an in-store demo so I could try it before I bought the lotion. I have to be careful what I buy because so many of my children have sensitive skin.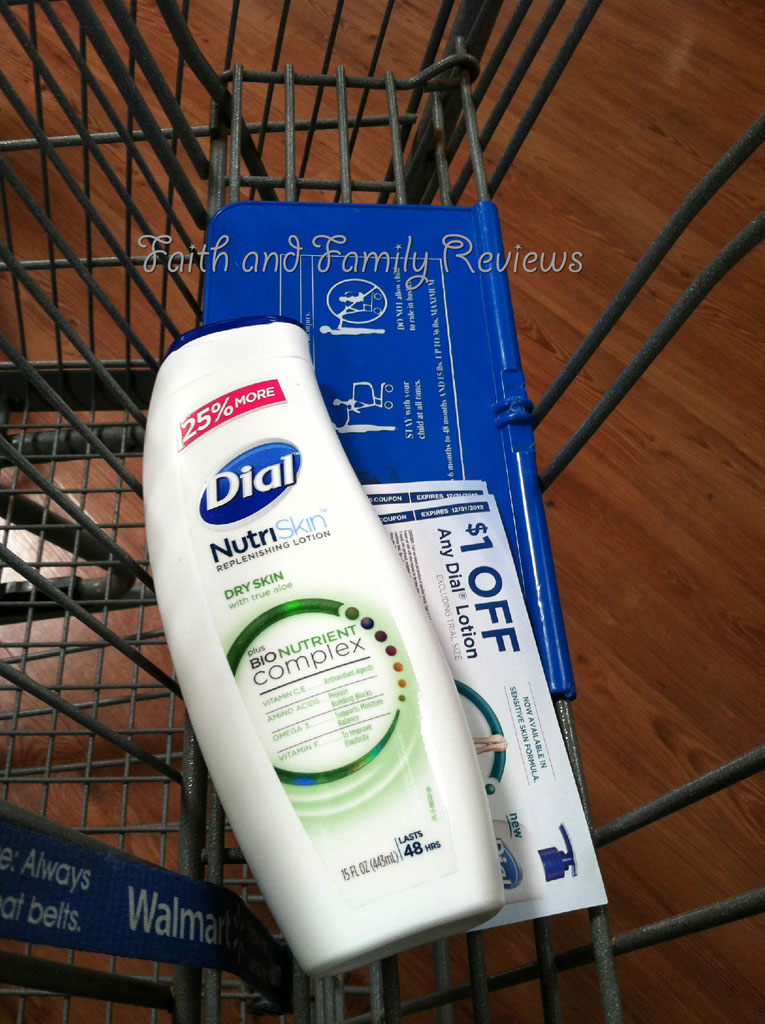 Walmart did not have the full selection of Dial™ NutriSkin™ lotions or body wash. I was really looking forward to trying one of their fruity scented body washes, but they only had two and one was not very fruity smelling. In their lotion, I could only choose from 2 products: Shea Butter and Aloe. The demo lady had a third lotion on the demo table but I forgot to try it after the Aloe because I had so much Aloe on my hands! I liked both in regards to scent, but decided on the Aloe because it was on sale for $3 and the demo lady gave me a coupons for $1 off. I really liked that price compared to the $4 regular price and the $5 price of other brands. So far my hands are still very smooth and soft, not to mention good! My husband just put some on so time will tell Dial™ NutriSkin™ lotion will work for him.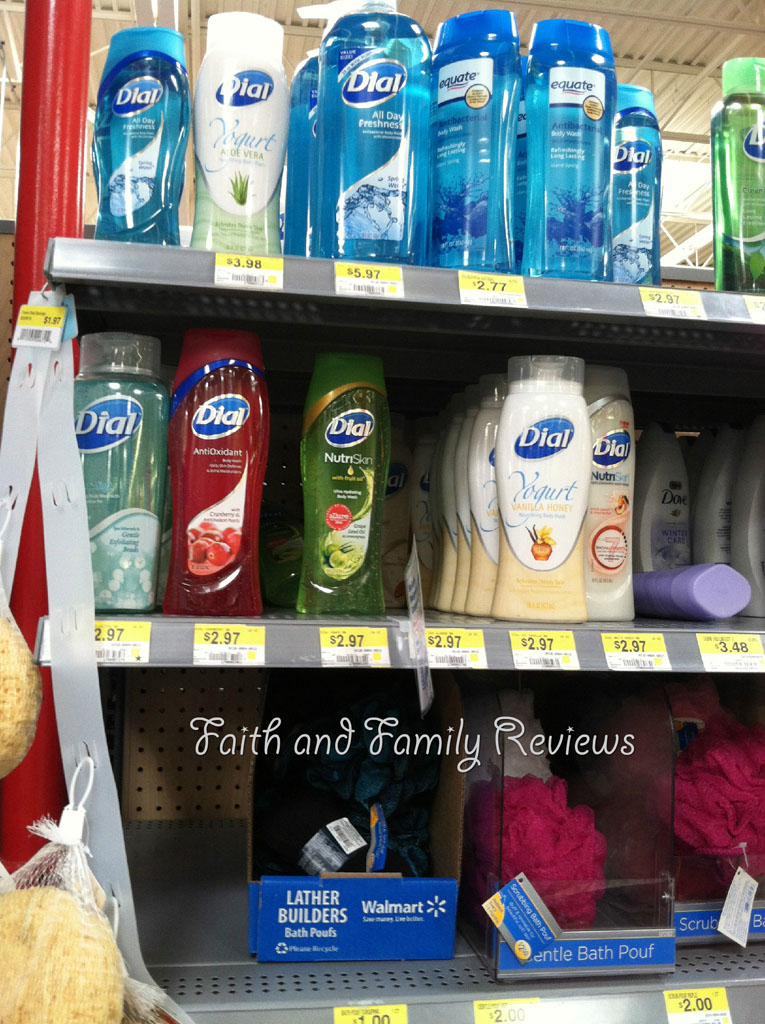 My oldest daughter will be the final judge on this product since she has the most chemical sensitivities.
As a side note, I was talking to a friend this weekend who has eczema and psoriasis and she takes Vitamin D supplements and/or cod liver oil to combat it and it helps. She only does this during the winter months when she doesn't get enough sunshine.
This shop has been compensated as part of a social shopper insights study for Collective Bias. All opinions expressed are my own. #DialNutriSkin #Cbias
Share and Enjoy