We use 100% pure therapeutic grade essential oils for our natural medicine chest. I have always been wary of using over the counter drugs and even prescription drugs due to having grown up with family members who have been addicted to alcohol. You could say that I have gone to the extreme of what I witnessed growing up – to me that is a good thing – but my desire is to use a natural remedy that doesn't have any side affects! And having the right essential oils on hand when a first-aid situation arises is a must in our home. Below are some suggestions on what oil to use when. For detaild uses of the oils mentioned, please refer to the Essential Oils Desk Reference book, which is available on Amazon or EssentialScience.net
Cuts – Melrose, DiGize, Purification

Puncture wounds – Thieves, Melrose,Purifications, Mt. Savory

Scrapes – Melrose, Purification, DiGize, Lavender
Burns – Lavender, Idaho Balsam, Frankincense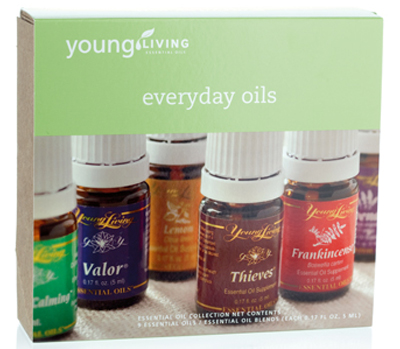 Blister – Lavender, Palo Santo, Frankincense

Bleeding - Helichrysum, Tsuga – DO NOT use Cistus with a bleeding wound
Bruises – Lavender, Deep Relief, Cistus
Broken bones – hospital, Idaho Balsam nearest joint, PanAway nearest joint
Sprains – Marjoram, PanAway, Lemongrass, Aroma Siez
Food Poisoning - DiGize, Peppermint, Thieves, Mt. Savory
Oils to have on hand:
Lavender – burns, cramps, headaches, stye on eye
Frankincense – head injury, trauma, tonsillitis, emotional release
Tsuga – stop bleeding, cystitis, uterine prolapse, gingivitis, wounds, mouth sores
DiGize – nausea, morning sickness, constipation, antiseptic for cuts, diarrhea, vomiting
Melrose – cuts, scrapes, ear aches, abrasions, candida, canker sores, rashes (staph), airplane ear popping

Basil – anti-spasmodic (back muscles, eye twitch), bug bites, nervous tension, malaria, poisonous snake bites

Deep Relief – muscles aches, headaches, pain

Breathe Again - couch, congestion, respiratory, asthma
Ravensara – virus, RSV, flu, colds, chest

Thieves – strep, gums, tooth abcess, dog bite, splinters
Thyme – West Nile, virus, sleep, athletes foot, fungal
RC – expectorant, allergies
Ledum – diarrhea, lymph glands, ears
Cistus – regenerate tissue, blood clots, heart health
Mt. Savory – like oregano but not hot
There's just a few of the above oils that we have not used yet, but the rest we wouldn't do without.

Don't expect the same results unless you are using Young Living Therapeutic Grade essential oils and supplements. Also, each person is different so they may not work as well for you as it does for others, so try another oil or supplement that might work better for you.
Essential oil testimonials are an effective way of learning and sharing. With this knowledge, We can take control of our own personal health. However, we are required by law to state:
"These statements have not been evaluated by the FDA. Products and Techniques mentioned are not intended to diagnose, treat, cure or prevent any disease. Information provided here is in no way intended to replace proper medical help. Consult with the health authorities of your choice."
Copyright © 2011, Cornucopia Health Scents, All rights reserved.
Share and Enjoy