Join me on Saturday, June 11th for an online party at http://impelclothing.com/ !  Enter this promo code for 10% off on SATURDAY THE 11TH ONLY!!   611PRTY10

Here's Impel Clothing's story!
"Fashionable Modest Clothing for Women
Welcome to Impel Clothing! We are a modest women's boutique specializing in basic, yet fashionable layering tees and vintage inspired modest clothing for women. Our modestly fitted cap-sleeve, long-sleeve, and v-neck tees have become known for their quality and durability, as have our essential camis. We truly hope that you love Impel as much as we do.
Want Cute & Trendy 'Vintage' Inspired Layering Clothes and Modest Attire?
If the answer is "Yes" then you've come to the right place! Check out our extremely cute and trendy "New" Vintageinspired line, it's going to knock your socks off. We combine today's stylish designs and modest fashion to create layered clothing that you will love wearing. The arrival of our new vintage inspired line of modest womens sweaters, cardigans, lace tops, coats, dresses, skirts, and accessories is only the beginning though, come back often and see our newest and most desired modest clothes.
Modern & Modest LDS Christian Apparel Is Here.
Impel is proud to be one of today's fastest growing creators of modern and modest LDS & Christian apparel. The Mormon church encourages all their members, especially women and young girls to dress modestly out of respect for their bodies and we believe they should too. Being beautiful & trendy while wearing non revealing apparel is what inspires Impel in our day to day doings. We want our layering tees, camis and accessories to make you proud and confident in what you stand for.
Happy Shopping!"
Here's some of their clothing….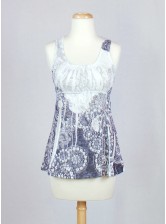 Abstract Print Tank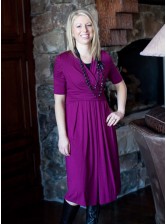 Crossover V-Neck Half Sleeve Dress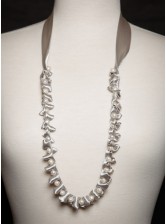 Silver Ribbon & Pearls Necklace
Impel Clothing (www.impelclothing.com) offers tees, sweaters, jeans, dresses, accessories, gift cards and more!  On their website they offer a Fashion Guide, which has tips on layering clothing!
Don't forget your 10% code is only good on SATURDAY, JUNE 11TH!  611PRTY10
Happy Shopping!
Share and Enjoy