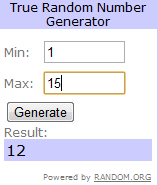 Congratulations to Karen! You won this giveaway! Comment # 12 chosen by Random.org
Thanks to all who entered and to Scott Naturals and TheMotherhood. for sponsoring this great giveaway!
~~~~~~~~~~~~~~~~~~~~~~~~~~~~~~~~~~~~~~~~~~~~~~~~~~~~~
Faith and Family Reviews received the following product in exchange for writing a review and is being compensated by Scott Naturals and TheMotherhood. While we consider it a privilege to receive free products to review and compensation, our reviews are our honest opinion and thoughts of the product.
How To Get Kids Involved in Going Green
I am sure some parents are at a loss or have battles in knowing how to get kids involved in going green, but it's been the opposite for our family. We have been on a healthy living journey probably since our first child was born –  a natural progression of  how our family lives. It certainly has been to our advantage to have some of our children "chemically sensitive",  because of that  all of our children who read are or are becoming avid label readers. They want to know what is in the food they eat and the products they use on their body. We have taught them to read labels to learn these things.
Leading by example is the most important aspect of getting kids involved in a green lifestyle. If we are practicing what we "preach" and are not dictators in our approach, I think kids naturally gravitate towards what their parents are doing. This may not happen for everyone or every child, but it has been our experience so far, thankfully. And yes, I know our kids are still young, but I hope it continues.
Exposing kids to green fairs and expos are another great way to get them acquainted with becoming environmentally friendly. We have attended several over the past year. These fairs and expos not only have interactive vendor booths where they can ride a bicycle, which in turn causes light bulbs to go on, there are recycling demonstrations, worm composting and planting your own seeds etc. Then there is the  literature to be picked up and read and guest speakers to share their knowledge of living green.
Buy and use eco-friendly products at home. This is right up there with leading by example. Children gain an appreciation for safe products that do not make them sick. Some of our children will refuse to use products with "no-no" or "bad" ingredients in them because they have been educated about the affects they can cause.
Garden with them. Teaching kids about organic gardening, not only educates them on where their food comes from but also shows them food can be grown without harmful chemicals. And ultimately encourages them to eat healthy organic produce because they planted it themselves! Our children love growing our food. The whole process is exciting to them and harvesting (eating!) is the icing on the cake so to speak.
Practice recycling and what it means. It is one thing to own a recycling bin and recycle, it is quite another to explain to children why we do it. Teach children that trash goes into landfills and that we do not want so much garbage buried in the ground. We teach recycling and reusing preserves our earth's resources and makes us good stewards of the land God has given us and eliminates the amount of trash going to landfills. Give children a reason for wanting to recycle.
Read books about green living. I do not remember owning or reading any books about green living as a kid, but there are plenty at our local library. If you homeschool, do a unit study on how to be good stewards of the land God has blessed us with. If your kids attend public school, they will probably do something this month for Earth Day on April 22, so get a couple of books to read at home to go along with your child's lessons at school.
Remember an involved parent is a precious thing, so attend that green fair they are having in your community and plan an Earth Day celebration at home according to your own belief system. It is not hard to implement these things and the greatest part is not just getting your child involved in going green, but that you are spending quality time together as a family.
Scott Naturals 4-Week Test Drive & Giveaway
This week, or month rather, we are doing things a little different due to a blog campaign we are participating in. We are hosting our giveaways on Monday and not Friday and they will last for one week. Each week ONE winner will be chosen to receive one of these Scott Naturals Kits: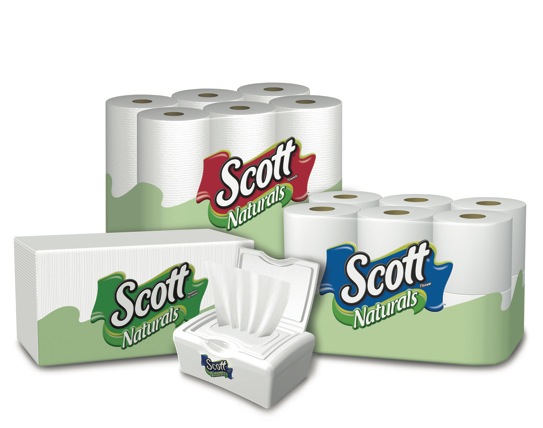 A 12 pack of toilet paper, a 6 pack of paper towel, a package of napkins and flushable moist wipes.  Cool, eh? Yeah, we thought so too!
You may also choose to participate in the Scott Naturals 4-Week Test Drive between now and September 30 and enter to win a Ford Fusion hybrid car!  Once you pledge to take the 4-Week Test Drive, coupons for each product are available -http://www.scottbrand.com/community/savings/scott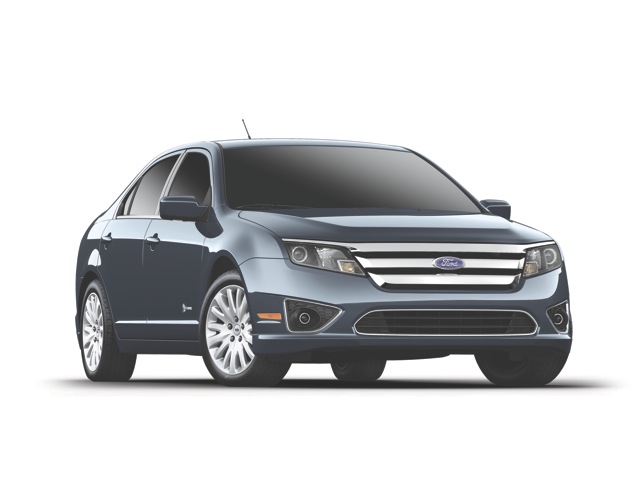 Scott's Press Release says:
According to a recent poll, one third of consumers believe eco-friendly products don't work as well as "regular" ones. That's why Scott Naturals is on a mission to get people to rethink their notion of environmentally friendly products. As the world's first line of "hybrid" paper products, including bath tissue, paper towels, flushable moist wipes and napkins, the Scott Naturals brand combines the green benefits of recycled fiber with the quality people want, making it easy to take a green step forward. If every American pledged to use Scott Naturals for four weeks, it would save two million trees. Starting on April 4, as part of the "Take the 4-Week Test Drive Sweepstakes," Scott Naturals began challenging Americans to test out its line of hybrid paper products for four weeks and enter for a chance to win a new hybrid sedan.
Eco Fact: If every person that updated their Facebook status this week took the 4-Week Test Drive there'd be 1,744,400 trees saved.
Our Review of Scott Naturals Toilet Paper
The toilet paper has lined ridges and has a rather rough feel to it.  Ok, I have to be completely honest here and admit that our family has tender tushies. Let's just say our tushies are use to a certain softness element was missing from Scott Naturals bathroom was anything but tissue. Scott Naturals toilet paper is rough and stiff.  Not like our usual brand at all. The three older members of our family complained about it from the start, the younger crew….well….did not say much at all. The two middle girls stated they liked it and thought it was nice….maybe I should ask them while they are on the potty next time not at bedtime when they are giddy school girls? No, but seriously the toilet paper leaves much to be desired and that is our humble opinion on the first product of our 4-Week Test Drive. (It gets better from here! I did the worst first.

)
Enter to win a Scott Naturals paper products!
Mandatory Entry: Tell me which products you want to try the most from Scott!
Extra Entries (Please be sure and leave a comment and link for extra entries):
1 Entry:Follow Faith and Family Reviews On Twitter
1 Entry:Like/Friend Faith and Family Reviews on Facebook.
1 Entry: Like Scott Naturals on Facebook and leave a comment on their wall saying- Faith and Family Reviews sent me.
2 Entries: Follow Faith and Family Reviews on Google Friend Connect (on the our right side bar).
2 Entries: Tweet about this giveaway. Up to three tweets per day. Include a separate comment for each and your tweet url with your comment. You may write your own tweet or use this one:
Giveaway: Enter to win #ScottNaturals paper products! http://bit.ly/ggOx8R @faithfamilyrevw! Please share! Thx!
5 Entries: Blog about this giveaway and link back this post.
1 Entry: For every comment you leave anywhere else on this blog, but please leave a link with your comment!
Details:
This giveaway will run from April 11th, 2011 to April 17th, 2011 at midnight CST. The winner will be chosen through Random.org. Scott will send one winner their prize. Winner will be contacted via email on or before April 20th, 2011 and will be asked for their contact and other pertinent info. Winners will have 48 hours to send me their e-mail at [ffr] [giveaways] [at] [gmail] [dot] [com] (without spaces and parenthesis). Please note: This giveaway is offered to USA only.
As part of this project, Scott Naturals will be making a donation to the National Wildlife Federation, so please help spread the word!
Thanks and have fun!
Share and Enjoy