We traveled to my native province Nova, Scotia, Canada for a month in November/December 2014. It has been nearly ten years since we have been back "home". We had an awesome visit. It was sooo good to reconnect with my sisters and have them meet our three younger children. It was wonderful to see my family bond with my children and visa versa.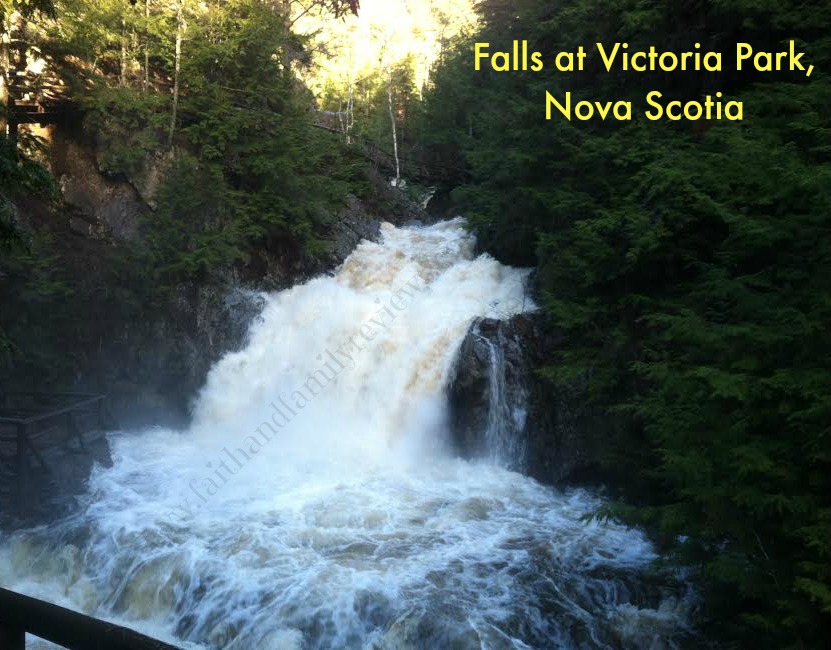 Two of my three sisters each took us hiking. C took us to Victoria Park. Victoria Park has walking trails up a mountain, stairs to offer a more challenging hike, falls, picturesque views, a playground and pool (open only in the summer). Our older children had been there on our last visit in 2005, but our younger children had never been. This is a photo of most of the children overlooking the falls at Victoria Park Nova Scotia. Our oldest son stayed home with hubby to take care of the animals.
Nova Scotia received an inordinate amount of rain while we were home, especially my hometown. Farm fields were flooding, the rivers were high, lawns were saturated and as you can see, the falls at Victoria Park were roaring. Can you believe we were without jackets almost in the middle of December?! We have never been hiking in December, let alone hiking twice in the span of a week and a half!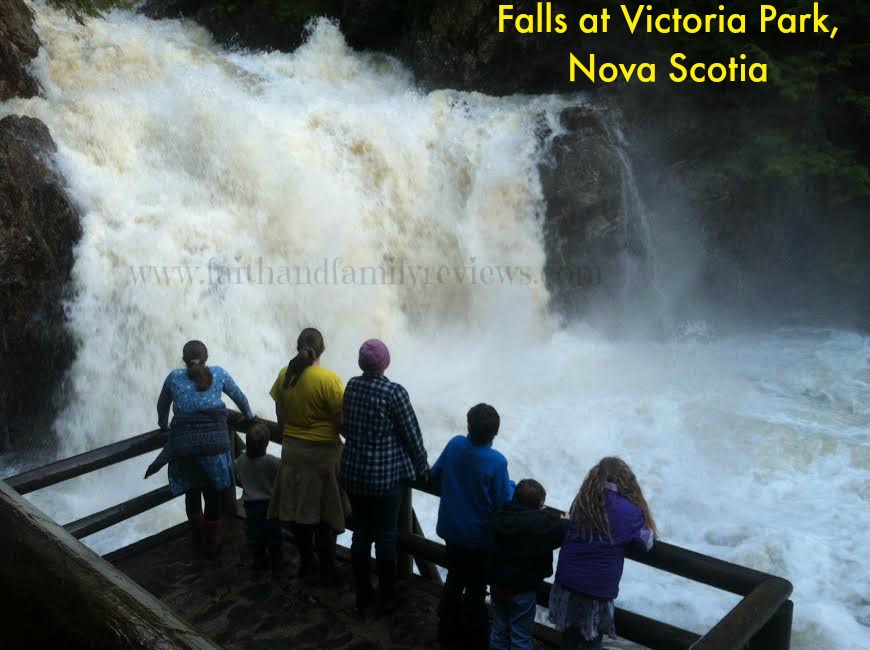 More from our trip later…

Share and Enjoy