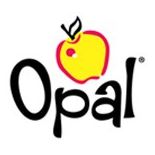 It is our pleaseure to review OPAL Apples! Through the Bzz Agent Program we were able to obtain free samples of these delicious apples!
These are a MUST try! My family found them extremely delicious! They were not around for long…they were gobbled up! Their crunchy sweetness was supurb!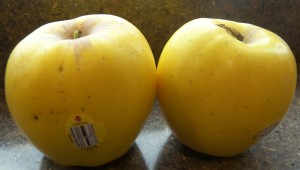 YOU CAN'T COMPARE APPLES TO OPALS®
They may not be available year round, but from November until March, bright yellow Opals® are the apple of our eye. We love them for their flavor and texture (sweet and tangy, with just the right crunchiness), but the fact that these non-GMO apples are naturally non-browning is what makes Opals® truly incredible.
Opal® Apples arrived in the U.S. in 2010 and are grown exclusively in Washington at Broetje Orchards
Known as the apple with a purpose, a portion of Opal® Apples' sales goes to their Youth Make a Difference grants, which support youth-led non-profits involving food, nutrition and agriculture
While Opals® are amazing in any kind of recipe, we prefer them raw (why mess with a good thing?)
Click here to find Opal® Apples in a grocery store near you!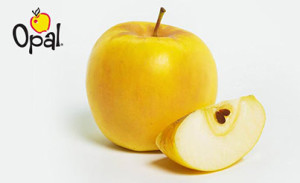 Share and Enjoy