Original Spout provides Worry – Free Luxury in their products. All products are 100% Vegan and are free and clean! No parabens, nanoparticles, lavender, Tea tree, petroleum oils, musk, propylene glycol, gluten, soy or dairy! Wow! Original Sprout uses only the safest, soothing, organic and natural ingredients.
Original Sprout has a great line of products that include, shampoos, conditioners, styling aids, sunscreen, body wash and more! We were fortunate enough to review 4 items from Original Sprouts line of products. All of the products we reviewed can be used on babies and up, which means safe for the whole family!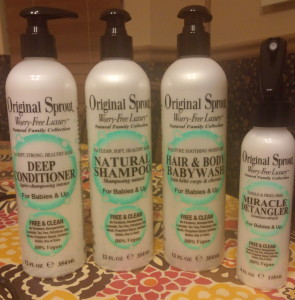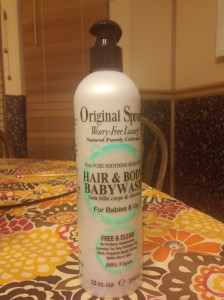 We LOVED the Hair & Body Babywash! This      was such a great product! My children are        older 6, 8, and 10…but it worked wonderfully    on them and myself I might add! This really      is a product that you can use for the whole        family. It is very gentle. My daughter has          eczema so I am always cautious of what I        use on her skin and this product is so gentle      it did not cause flare ups ! The pump spout is    a great addition to the product as it makes        dispensing easy…I always like a pump spout    better than a flip top!
Professional Performance
Say goodbye to Cradle Cap and Eczema.
Leaves Hair & Skin Clean & Ultra Soft
Gentle pH for Skin & Hair of 6.0-7.0
Naturally Helps Clear Cradle Cap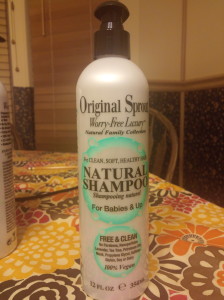 The Natural Shampoo is a great start to any      hair regimin for children and adults! The            shampoo has a great lather and performs          well on hair. My children have very thick hair    and it is often hard to get natural product to      wash out of their hair. This product washed      out nicely and left the hair smelly and feeling    wonderful! AS an added bonus for us it also      provided great conditioning and detangling        too!
Professional Performance
Gentle pH of 6.0-7.0 to Help Retain Hair Color
For Babies, Children & Adults
Detangling & Conditioning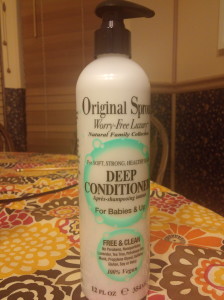 The deep conditioner boasts soft, strong,          healthy hair….and it does live up to its claim!    This conditioner is wonderful. Again … I have    had so much trouble in the past rinsing out        natural products from the hair…but this            conditioner goes on smooth and rinses out        nicely…leaving hair soft and manageable!        This is a great addition to your hair care            routine!
Professional Performance
For Babies, Children & Adults
For All Hair Types & Textures
Rich in Moisture & Protein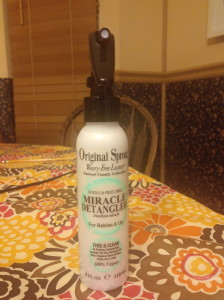 This is by far our favorite product from              Original Sprout! This product truly makes          combing effortless! We love using the                detangler on wet hair right after the                  bath…but found it works EXCELLENT on dry      hair too! So often my daughters go to bed        with wet hair only to wake up looking tangled    and disheveled in the morning. Just a spritz      of this detangler and a quick comb/brush          through makes their hair look sleek again and    well groomed!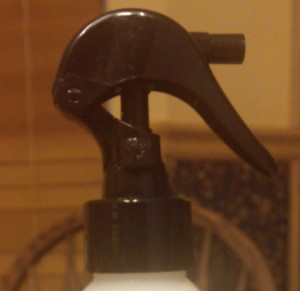 Another plus to the miracle              detangler is that it has this nifty      pump spray! This spray is so            nice … simple and easy to              use…much nicer than a cream        detangler that has to be applied      with the hands. The pump makes    dispensing effortless!
Professional Performance
For Babies, Children & Adults
For All Hair Types & Textures
Helps Prevent Breakage
All Original Sprout products we reviewed come with the Worry-Free claim below!
Worry-Free
Lice & Insects don't like Organic Rosemary but We Love It!
Free of Phytoestrogens Lavender & Tea Tree, Phthalates, Clove & Musk
No Soy, Gluten, Honey, Peanut or Dairy
No Nanoparticles or Titanium Dioxide
100% Vegan
Visit Originalsprout.com for more about these and all their other GREAT products!
Share and Enjoy