We have found a new love! Babo Botanicals! Wow…I cannot say enough about these products…they are new and innovative, not to mention safe and natural!
This brand is all about natural living…and their brand promise (below) proves that their products are pure!
Pure Flower and Plant Extracts
Sulfate Free
Formaldehyde Free
Paraben Free
Phthalate Free
Tear Free
Allergy Tested
Dermatologist Tested
No Icky Chemicals
No Synthetic Fragrances
No Synthetic Colors
Dairy & Soy Free
No High Allergy Nut Oils
Biodegradable Formulas
Color Safe for Mom's Hair, too!
Recyclable BPA-Free Packaging
We also LOVE that a portion of all Babo proceeds go toward urban gardening projects in public schools… read more about it here (Social Responsibility).
We were able to review 6 of their products…and were pleased with everything! One thing we LOVED about the products is that they are SAFE and EFFECTIVE for the ENTIRE family! Yes … moms and dads can use this and it works great!!!

Below I will highlight each of the products received and what we thought about them. But overall they were awesome!
Moisturizing Baby Shampoo and Wash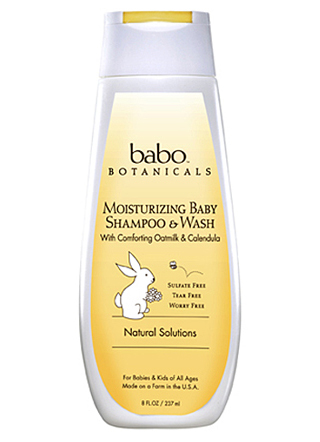 This is an amazing product…especially for those with dry or sensitive skin. My daughter has eczema and it worked great on her skin. But I also used this product and I liked it too… although I do not suffer from dry skin… I do tend to get drier on my legs after bathing …and this worked great…no drying like I usually get! PLus, the scent is wonderful and do not forget their seal of Nutri-Soothe blend!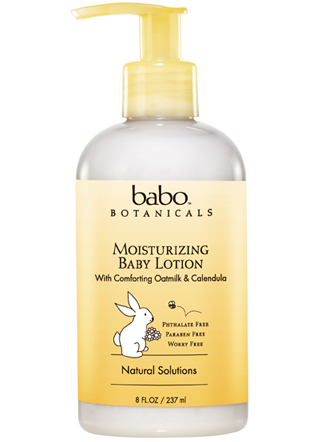 Who says baby lotion can't be for the whole family! This is a such a great product that we all started using it after bath time! It goes on smooth and absorbs well to hydrate the skin. Since there are no chemicals we never have to worry about irritants! This is a wonderful lotion suited for baby or the entire family!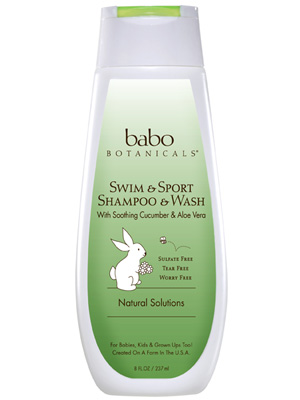 This was by far our favorite product! My children are avid swimmers and swim at least twice a week in a chlorinated pool. We liked that this was a shampoo & wash specially formulated for swimmers and/or sports players. One thing the product does is removes chlorine… which was a plus for us! No more drying out of the hair…only hydration!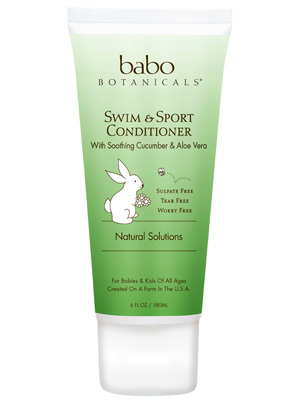 This product is a great addition to your shampooing regimen after play or swim! Get ready for hydrated hair! No more dry feeling! I used this on my three children AND myself after swimming and boy does it make your hair feel good! I LOVE that it is natural …why use a chemical laden shampoo to get rid of chlorine…. go the natural route!
The next two products I did not get a chance to use because school has just started and my children have not gotten that dreaded "lice" letter yet… you know the one  I am talking about…"there has been a case of head lice reported in your child's classroom" Ugh…makes me shudder! Well … shudder no more! There are two great products that will repel lice and make moms breathe a bit easier when that letter comes home!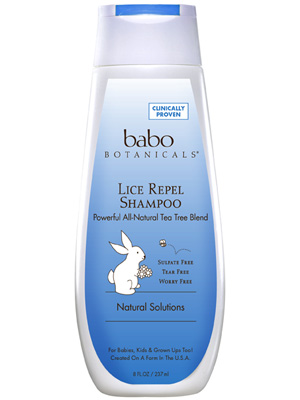 I like this product because it is a preventative shampoo…use it before a lice letter even comes home. YOu can send your child to a sleepover or camp without worry if you use this first! If you get one of those dreaded letters use this shampoo to ward off the little pests!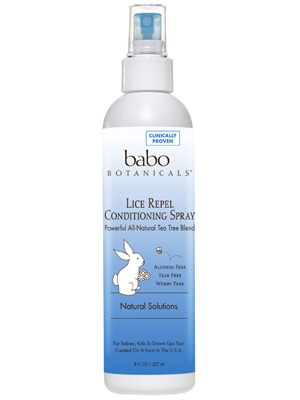 The final product and perhaps the most intriguing of all is the spray! This detangles , conditions and repels lice all at the same time! NO more worries about lice ending up in your home!
Over all Babo botanicals are WONDERFUL products at a great competitive price in natural market! Check out their site and shop today you will not be displeased!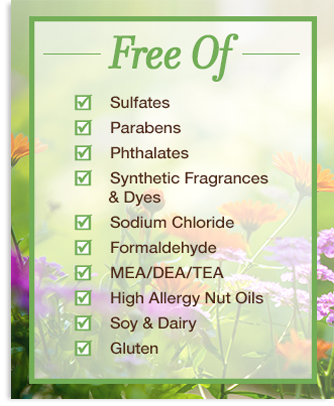 Share and Enjoy