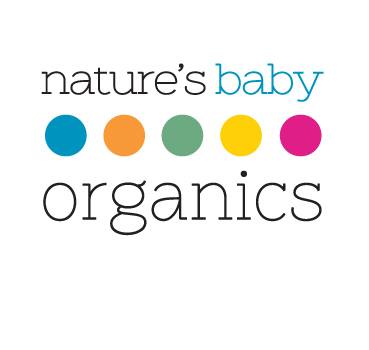 We are pleased to share another company which offers NATURAL Organic products for children.
This company developed their products specifically for children with skin irritants. Thus, they avoid using any ingredient in their product line that might irritate skin!
We were able to review five of their products. The products came well packaged and they are nice large sizes so you get quite a bit of product for your expenditure in natural products, which is delightful!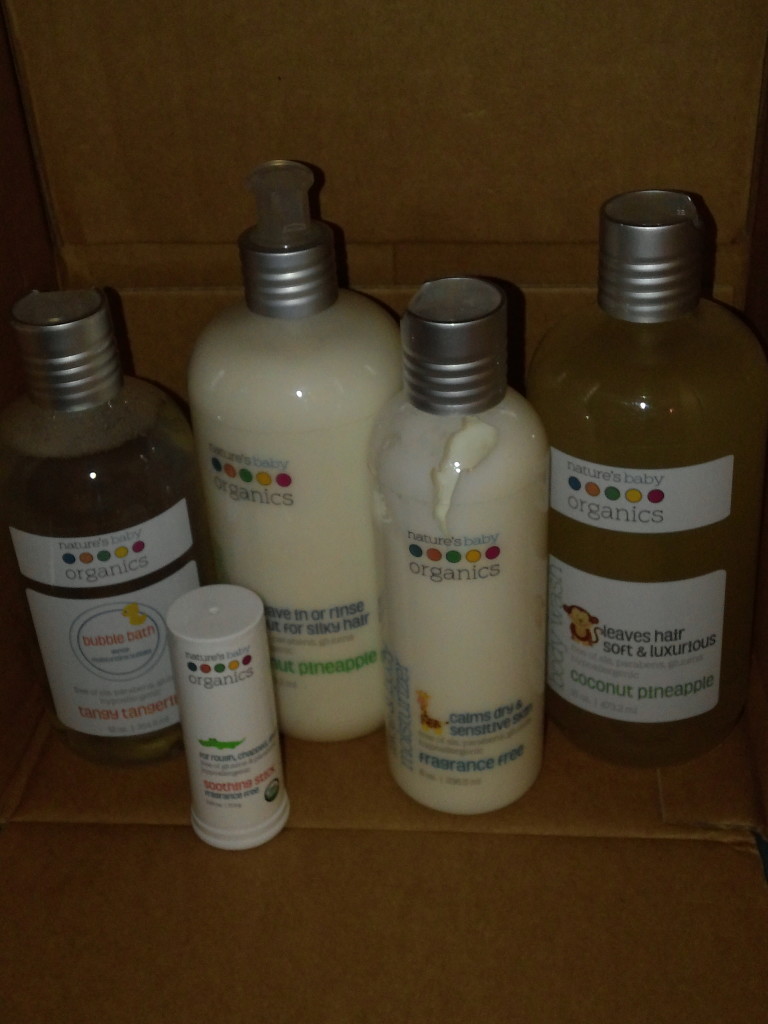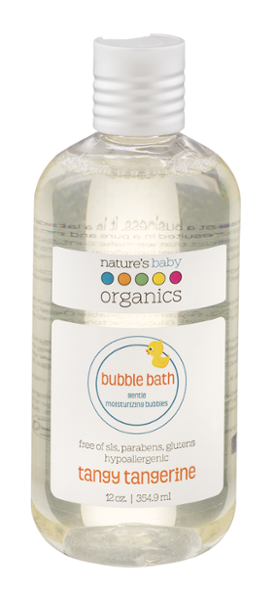 Children will look forward to jump into the tub with this fun new Bubble Bath. Made with 70% certified organic and the highest quality botanicals, essential oils and luxurious moisturizers. Our Bubbles are long lasting and extremely gentle so they will not dry or irritate baby's tender skin, while the natural scents fills the air. Great for Babies and kids of all ages. Also Paraben free, SLS Free, 1-4 Dioxane Free, Synthetic Fragrance Free, Gluten Free & Vegan.
This was such a great bubble bath! My children really enjoyed being able to use a bubble bath again! The traditional bubble baths i buy in the store ALL irritate their skin and we have just forgone the pleasure of a sudsy bath time…but now I am pleased to say my children can bask in a sudsy bath once again with this product! …and boy are they delighting in bath time now that there are bubbles!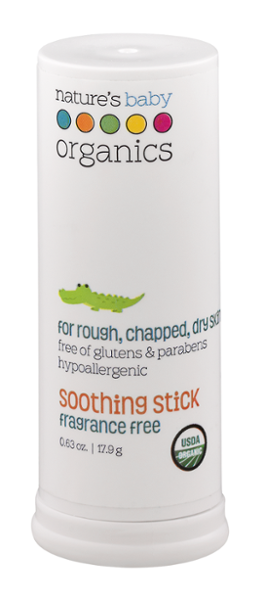 A Healing Balm for Minor Ouchies, Eczema and Irritated Skin.
Organic Tamanu Oil, Shea Butter, Sunflower Oil, & Coconut Oil.
Use Organic Soothing Stick to treat minor cuts, scrapes, burns and any dry patches. Rub or touch lightly onto skin to soothe and promote healing. A roll-up tube for easy application, it can go with you in your pocket, diaper bag or purse. Ideal even for chapped lips and winter cheeks – you'll be surprised by how many uses you find for this convenient skin-soothing product. Gentle enough for baby, effective enough for the whole family. Fragrance Free Scent.
This was an interesting and exciting product! This worked wonders on my daughters Eczema outbreaks! We also found it worked well on skinned knees from bike rides and outdoor play. Cannot wait to see what uses winter brings!

Calms Dry, Sensitive Skin.
With Organic Aloe, Organic Chamomile, & Calendula.
When it comes to moisturizing and soothing the skin, nothing surpasses Aloe. It's even ideal for those hard-to-treat irritations. Jojoba Oil and Aloe absorbs quickly, retains moisture and restores elasticity, leaving skin very soft to the touch. Calendula promotes healing and is gentle for delicate skin.
We liked that this product did what it said…without irritation and NO greasy feel! We also LOVE the fact that it is usable on the face. I have found that some products irritate or dry out the face if applied…NOT this one!!! It is AWESOME for sensitive and delicate skin!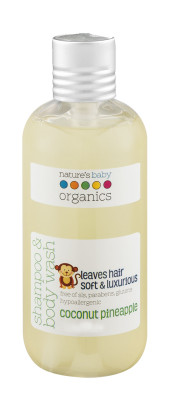 Made with the highest quality botanicals, essential oils and luxurious moisturizers like shea butter to pamper you and your baby's tender hair and skin without drying. You will love how this luxurious shampoo and body wash will bathe your skin in luxury. Also available in Vanilla Tangerine and Lavender Chamomile, in both 8oz. and 16oz
We LOVED that this is a combination shampoo and body wash! This makes life so much easier! We can use this product at home or at the gym when we take the children to swimming lessons… having a combo product certainly makes life easier when showering on the go at the health club!
This Conditioner uses organic & natural ingredients to provide an incredibly soft and manageable finish for your babies' hair. Using ingredients such as Organic Aloe.
We LOVE that this product is a leave in or shampoo out product. My daughters' hair is so easily tangled and this product is AWESOME at relieving those tangles and making brushing a breeze. We have used the product both as a leave in and have shampooed it out…either way it worked wonderfully! I can say that for hair that is severely tangled this worked well as a leave in conditioner to help alleviate the knots! My youngest is so pleased that the brushing routine in our house has gotten much easier with this product. No more crying when time to detangle!
Overall, Nature's Baby Organics is doing a wonderful job at providing consumers with products that are Natural, organic and family friendly! We really enjoyed the product and hope you will take a moment to peruse their website and find your favorite products!
Natures Baby Organics Giveaway
In case the prize does not show up correctly in the rafflecopter, here's the complete list of products you could win –
One winner for all five of these products:
1 – 16 oz. Shampoo & Conditioner Coconut Pineapple (New Scent!)
1 – 16 oz. Conditioner & Detangler Coconut Pineapple (New Scent!)
1 – 8 oz. Face & Body Moisturizer Fragrance Free
1 – 0.63 oz. Organic Soothing Stick Fragrance Free (USDA Certified)
1 – 12 oz. Bubble Bath Tangy Tangerine
Good luck!
Share and Enjoy