In Perfect Time by Sarah Sundin

In Perfect Time by Sarah Sundin is book three in the Nightingale series. Each book is a stand alone book. The series is set in WWII and is about flight nurses and the men serving in the war. I have enjoyed this series. You can see my reviews of the first two books of the series here and here.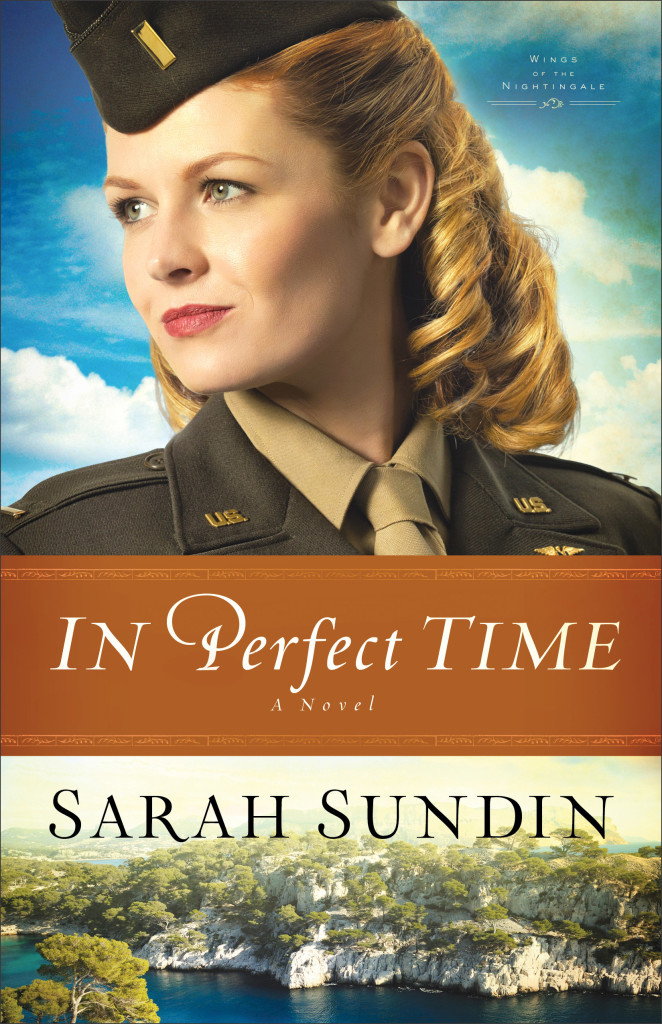 I enjoyed the adventure and intrigue of Lt. Roger Cooper's flights in this particular novel. It kept me wanting to turn the pages. A couple of flights are based on true WWII flights, which my husband found hard to believe when I relayed information to him. He's a skeptic though and a war buff so he likes the facts and the flights were pretty amazing feats so that's why he was a doubter at first.
There is a definite Christian theme in this book, as there are in most of the books I read. This particular book's theme centered on the fact that God loves sinners no matter what they have done. We are all redeemable and do not need to earn forgiveness but to accept it as the gift it is.
In Perfect Time provided me with the back stories of a couple of characters featured in the first two books. It was nice to finally learn more about them and what made them tick, as well as the follow-up story of some of the other characters.
I even enjoyed the romantic side of the book this time. It was realistic, romantic, humorous and heart-breaking all rolled into one.
There was an underlying theme of parents who do not display confidence in their children's talents and abilities. For me this was sad to read about, it made me feel sorry for the characters and question if I am expressing my belief in my children so they know that I truly believe in them and what they are capable of doing with their lives. The characters in this book only learned in adulthood what should have been impressed on them in childhood – you are talented, you are worthy, you are capable and you can do anything you put your mind to. Every parent should instill self-belief into their children, especially if the child does not have it in themselves. What a responsibility we have as parents!
I give In Perfect Time two thumbs up and recommend it to all history lovers and romantics.

Share and Enjoy