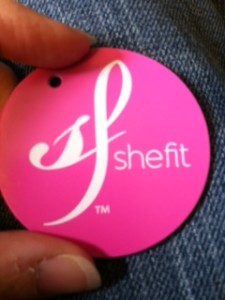 This bra is an active woman's dream!  It's adjustable for everyone's comfort. I've wrestled myself into many of the spandex sports bras in my day. They are uncomfortable to put on and never fit well. Then after you exercise, trying to get them off when you are sweaty…it's almost impossible to roll off your body.  Shefit Revolutionary Sports Bra is here for you.  No more grunting, groaning, and working up a sweat just to put on your bra before your workout!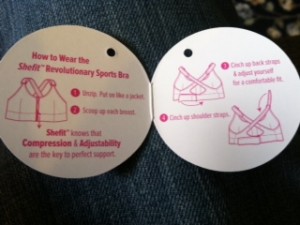 It's as easy as a zip and an adjustment of Velcro.  You put the Shefit Revolutionary Sports Bra on like a jacket, zip up the front, adjust the Velcro on your back and the 2 Velcro straps on your shoulders and you are ready to go.  It's that easy.
This is a remarkable product.  It's very easy to put on and it is so comfortable. During my workout Shefit Revolutionary Sport Bra worked wonderful.  I wasn't sore and it was easy to remove after my workout.  I machine washed this bra and let it hang to dry and it is ready for the next workout.
To purchase your own click here or visit www.shefitsportsbra.com.
Share and Enjoy