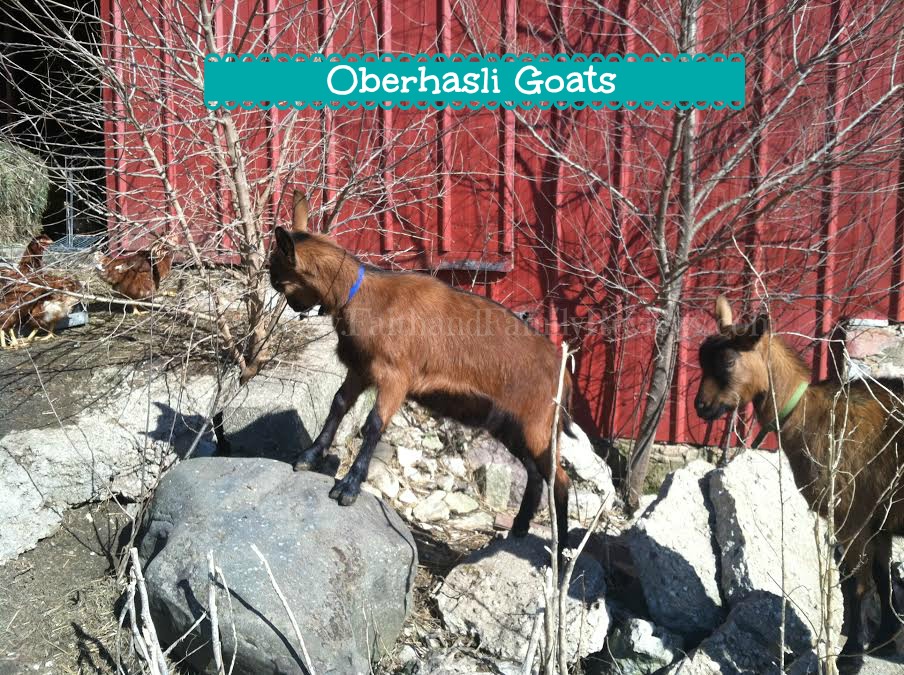 Goats like to climb. Our two Oberhasli goats are no different. They love to climb on a concrete pile the previous farmer left by the barn. It's not a secure area so they have to be watched as they bounce and flit hither and yon.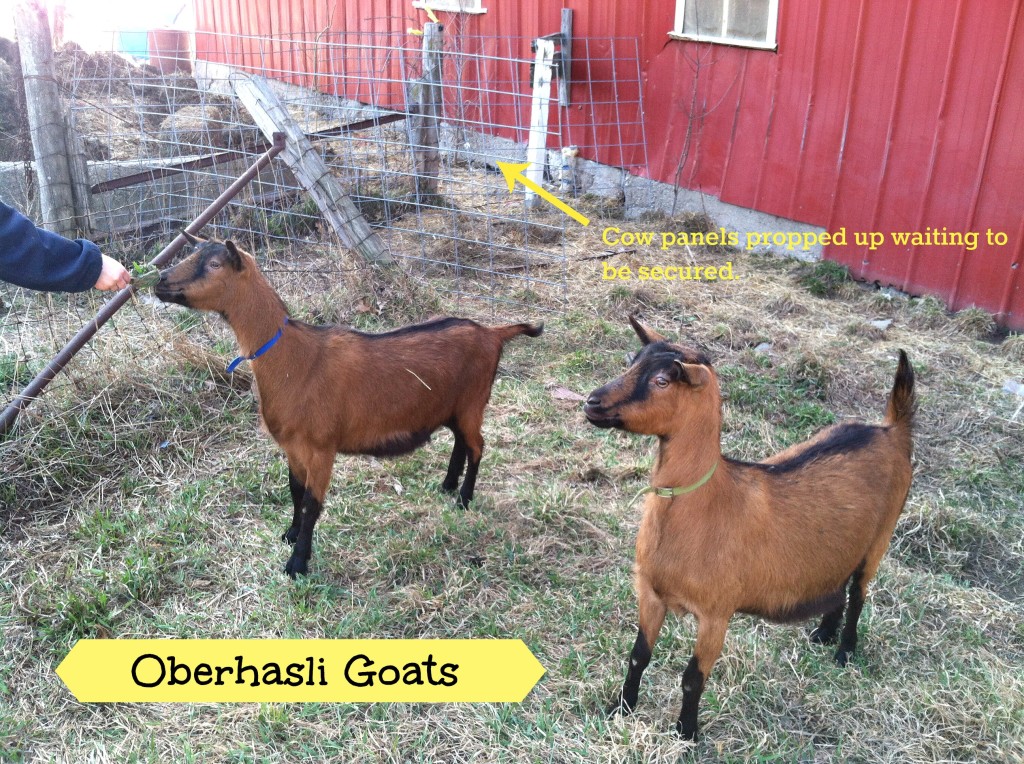 We are working on getting their pasture fenced. While we tried working, the goats enjoyed spending time in their new pasture as we moved cow panels to outline where we want the fence lines. Right now the panels are just propped up against the old fencing, which is partially useable but far too low – the goats would jump over it. It was fun watching their antics but they definitely distracted from our work!
What did you do today?

Share and Enjoy