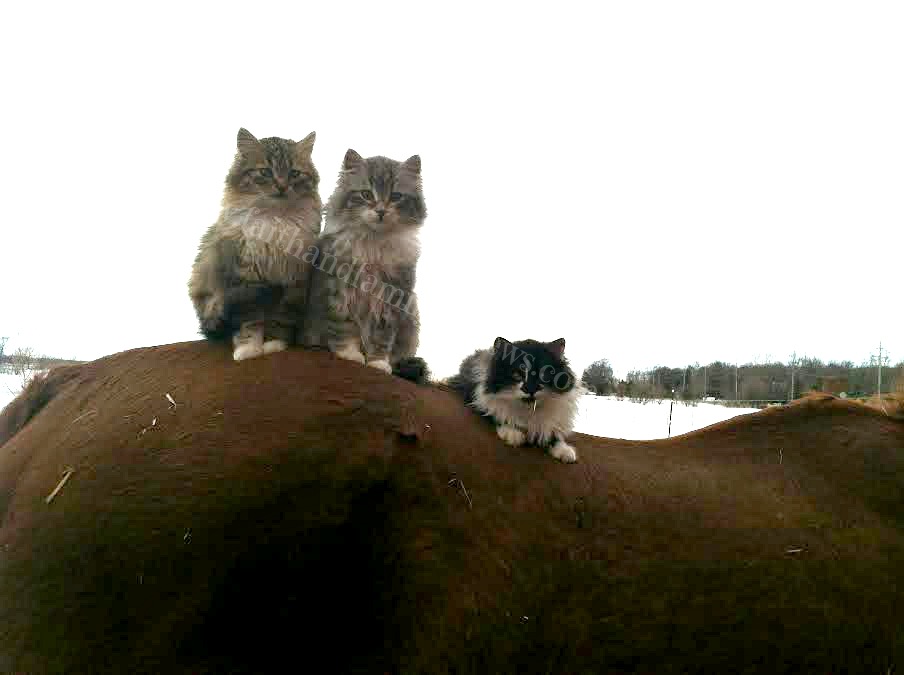 Om our third oldest daughter caught Freckles (left) on our horse Blaze yesterday. Badger (right) was ready to jump up so she put him and Selene (middle) up there too. Ever see cats riding a horse? Neither have we.
By the way, I was wrong on the kittens sex. Freckles and Badger are males! Aw well, what can I say, I haven't had cats or kittens since I was a child! Ha! I've been told they are hard to sex when they are small so that made me feel less of a fool. So the battle of the cat sexes are even at three and three!
The children tried putting our Tom cat on Blaze too but he was too scared and jumped off! Or so they say.

I thought Om captured this photo very well.
Do you see the straw hanging from Badger's mouth?

He was having fun rolling in the hay!

Share and Enjoy