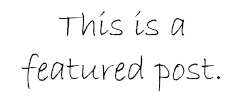 Have you ever questioned does registry PC cleaning software really work? We have. That's why when we recently had the opportunity to try PC Health Boost, a registry PC cleaning software we jumped on it. We immediately experienced a difference in the performance of our old laptop, which has been sluggish and temperamental. Now it is faster and issues with Netflix pausing at 33% while loading is no longer an issue.
PC Health Boost is a PC cleaning software that gives your PC that extra boost it needs to perform better by fixing tiny issues. When we ran the software, it literally fixed over 200 issues. Who knew a computer could have that many issues?
This software is only for the Windows OS.
Boost Software, INC is a Microsoft Gold Partner and has won tons of awards for their software, which eased my mind concerning the risks involved with downloading software from the internet to our computer. PC Health Boost is very user friendly. Our 14 year old daughter was the one to download it onto the computer and she had no issues doing so. It just took her a little while to find out where to enter our complimentary license key.
For all my skepticism about registry cleaners, I have to say I am pleased the old laptop is working better than it was before. Here's to hoping we get a few more months out of it!

Share and Enjoy