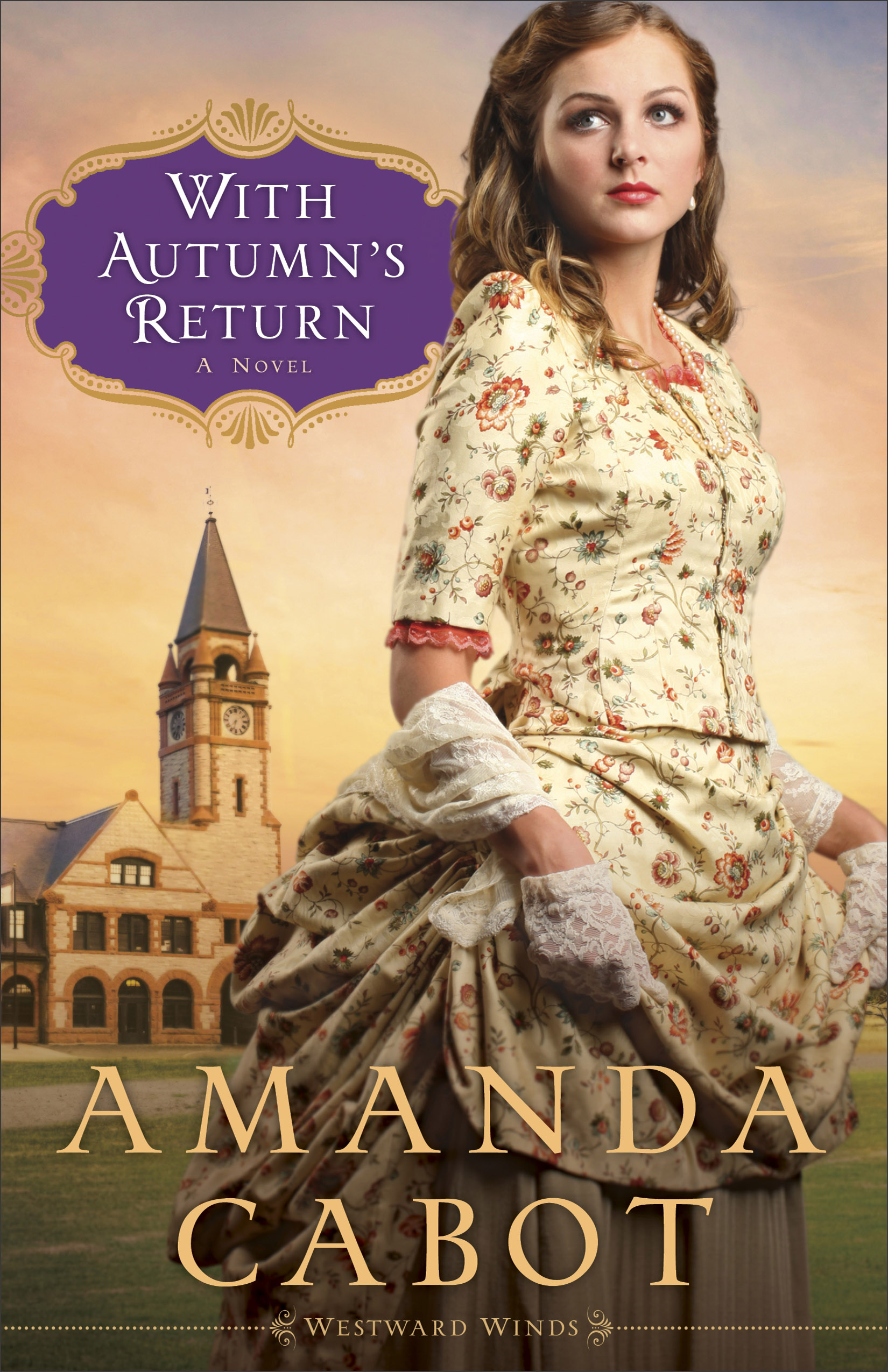 As you know from past book reviews, I enjoy Christian historical fiction. With Autumn's Return by Amanda Cabot is one of those books. I wanted to read it because I have read the first two books in the Westward Winds series (Book 1 and Book 2). This book was about Elizabeth Harding, the youngest sister in the Harding family.
Elizabeth Harding is a female doctor in Cheyenne, Wyoming during the 1800's. I appreciated her fortitude to do what she felt called to do despite the disapproval of many. Women doctors were not popular or accepted easily in that time in history. Dr. Harding's fortitude is something I could use a good dose of on my bad days! Ha! I also related to her struggle as a working woman and her fears and concerns over having a family with her chosen profession. She had working mom guilt before she was even a mother, but I think many of us must struggle with this when we choose to work or are forced to because of circumstances out of our control.
Dr. Harding showed godly character when she chose to treat the ladies of one of the local brothels. She treated them with respect and dignity despite their profession. I think this is something lacking in today's Christianity. As Christians or followers of Christ, we are called to love, yet there's still so much hatred in the world against those who may be different from us and that's not just outside the church it is within it as well.
I enjoyed the friendship between her and Jason. I think friendship should be the basis of any romantic interest and like it when it's portrayed in that light.
The book wasn't all a bed of roses. Mystery, murder and deceit were woven into the plot to spice up the book and make it more than just a romance novel. Don't get me wrong it was not a mystery novel but it definitely those elements made it more than just another boring romance.
Was the book predictable? Admittedly, yes. Was it interesting? I'd have to say so since I like reading about that time period. Was it one of my favorite books to read? No, not really, but I enjoyed it and give it a thumbs up.

Share and Enjoy