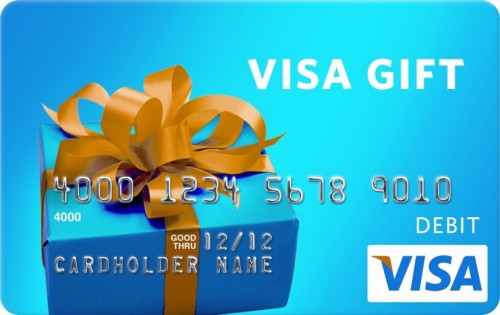 Most people can use a bit of extra cash after the Christmas season or any time really, right? Five fellow bloggers and I have joined together to offer a $100 Visa Gift Card giveaway. Not only can you buy groceries or gas but it could be used for gifts too. A great way to get a head start on 2014 Christmas gifts. I've bought one small gift so far for each of our children. Even if I buy one thing per child per month, I will be that much farther ahead than I was last year. Here's to better planning this year! Do I hear a "hear hear!"?
The giveaway will run from Tuesday, January 21, 2014 to Tuesday, February 4, 2014 at 11:59 EST. So be sure to come back and enter tomorrow!!
An actual Visa gift card will be mailed to a winner. This is not an e-gift card.
Thanks to Katy over at MovingThroughLife.com for organizing and coordinating this giveaway.
$100 Visa Gift Card Giveaway
What would you use the gift card for?

Share and Enjoy