Less than a week before Christmas and all in the house were scurrying about, trying to come up with last minute gift ideas for mom and dad…..
Is that you? I only have a few gift cards left to get and some flowers to order (which may be already ordered by the time this post goes live!) If you have some people of faith on your gift list who are into fitness Active Faith Sports may have some gift ideas for you. I recently got my husband a pair of "basketball" shorts as most of his are nearly 20 years old – I don't know how that man retains clothing that long! Guess he bought quality clothes that lasted.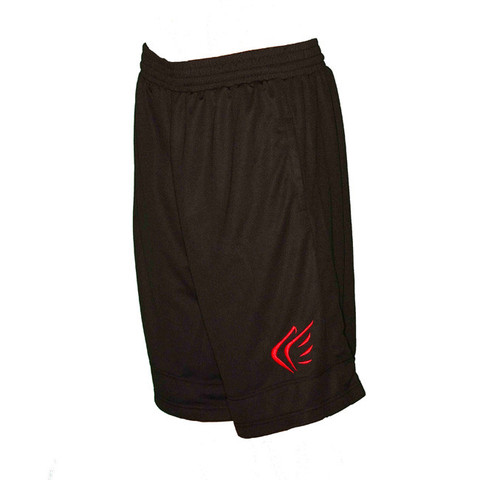 We found the Active Faith Sports basketball shorts to run big. Robert likes them longer since he is tall, but the large are big on him. Not so much in the waist as the legs. My husband says they feel nice and are comfortable just baggier than he usually wears and prefers. He has super thin legs though! They'd probably be fine on a larger framed man. The material is breathable and decent quality. I cannot say how they wash up since my husband doesn't usually wear shorts in the winter and he's not part of a fitness center or gym. If I remember, I will try to update this post to reflect laundering come spring time.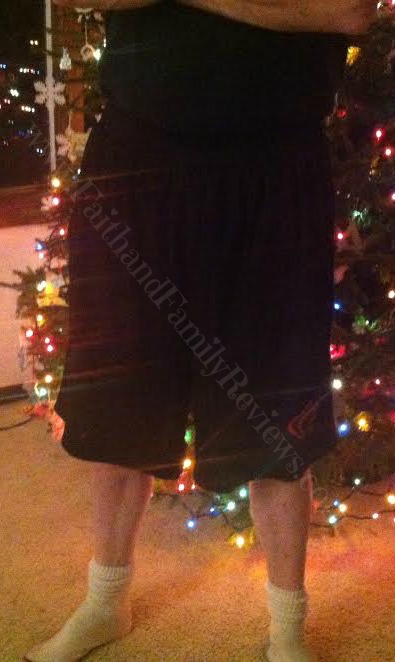 Please note his model pose in his hand…goofy man…he makes me laugh though! Couldn't mess too long with the photos because he told me to hurry up because he was cold!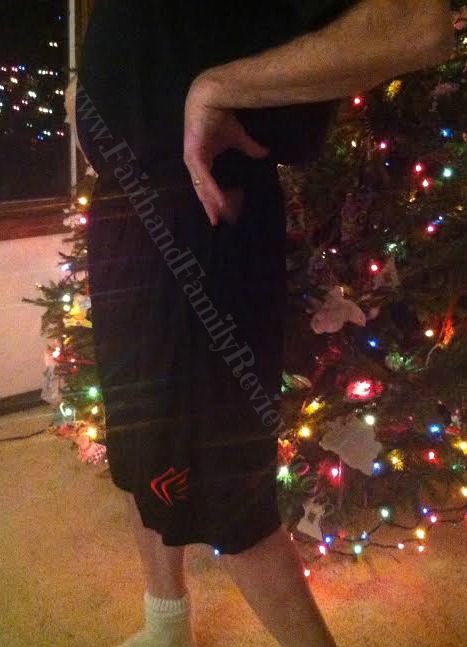 Prices for Active Faith Sports are in the middle range. Not cheap, not super expensive. They are hosting 12 days of Christmas deals. Each day something new is on sale so if anything strikes your fancy be sure to visit their website for the daily Christmas sales.
Active Faith Sports also offers women's wear and kids wear. Perfect for a physically active family. And of course the whole goal of Active Faith Sports is to allow Christians in sports to share their faith with others, thus the name "Active Faith." A company worthy of mentioning and supporting this Christmas season.

Share and Enjoy