Faith and Family Reviews received the following product in exchange for writing a review. While we consider it a privilege to receive products to review, our reviews are our honest opinion and thoughts of the product.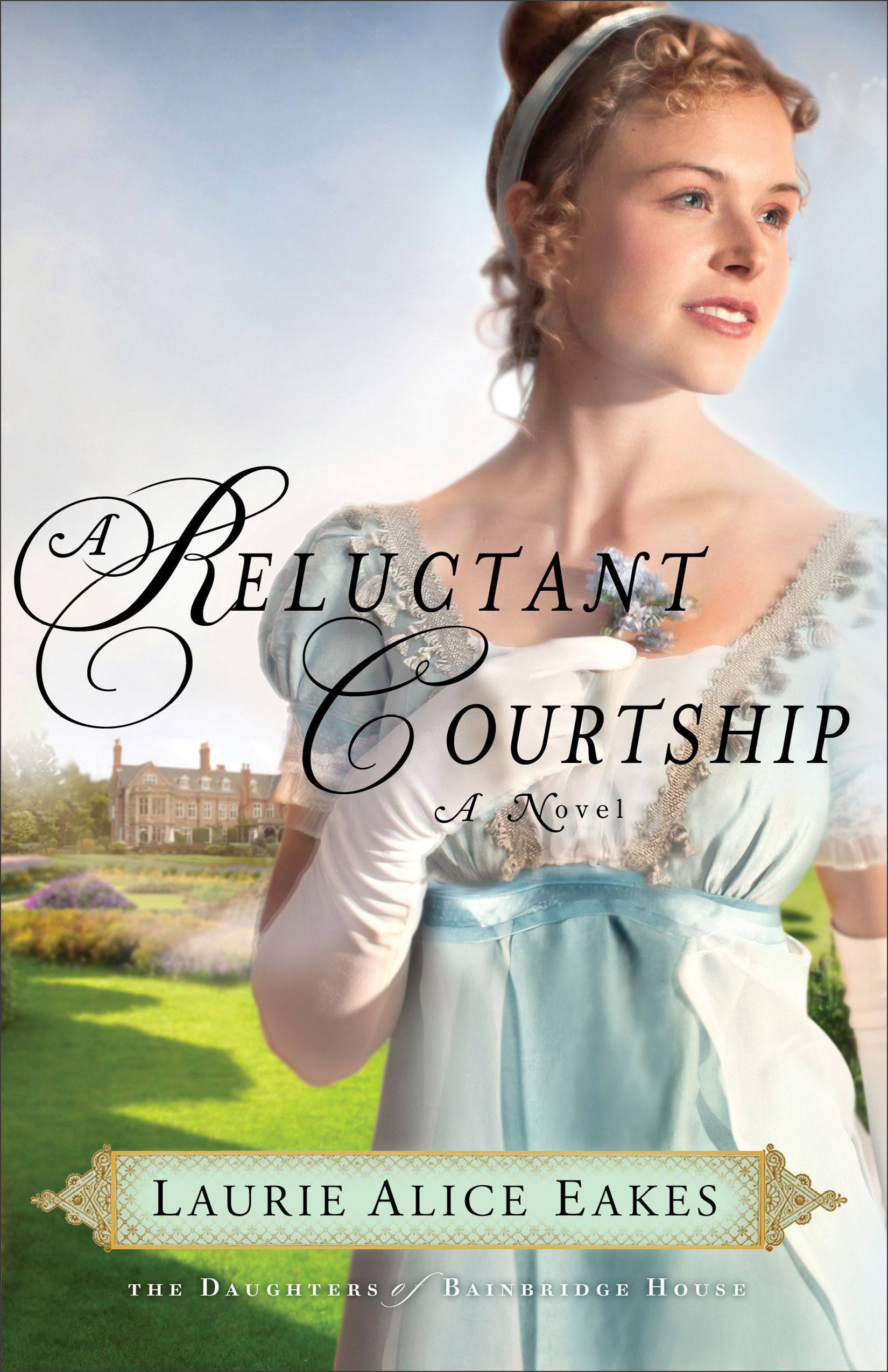 A Reluctant Courtship by Laurie Alice Eakes is a historical romance with a mystery twist. It's actually the third book in Daughters of Bainbridge House series, which I thought I had read but must have mixed them up with another series.
I actually thought of Downton Abbey a lot (which I thoroughly enjoy, by the way!) as I read this book. English propriety. Social Standing. Prim and proper decorum…well…to a point because we all know scandals rock the English just as much as the next.
I loved Honore's (the main female character) faithful companion who showed her love and devotion amidst Honore's ostracized state. I felt bad for Honore and the judgement placed on her because of some poor choices in past suitors and the scandal they brought into her life. I had a love-hate relationship with the reluctant suitor, Ashmoor. I love the honor and devotion he displayed for his family but hated the reasons for his reluctance to court Honore. Whatever happened to believing the best in people first?
The mystery case really did not surprise me as I had guessed which character at one point in my reading.
As love would have it's way, love did triumph at last, which is no surprise in this type of book. However, I enjoyed the humor, the scandal and journey of Honore Bainbridge and her suitor Lord Ashmoor. I'd probably even read this book again and am interested in reading the first two books of the series (ChristianBooks.com has vol. 1-2 for $4.99 + shipping!)
"Available October 2013 at your favorite bookseller from Revell, a division of Baker Publishing Group."

Share and Enjoy