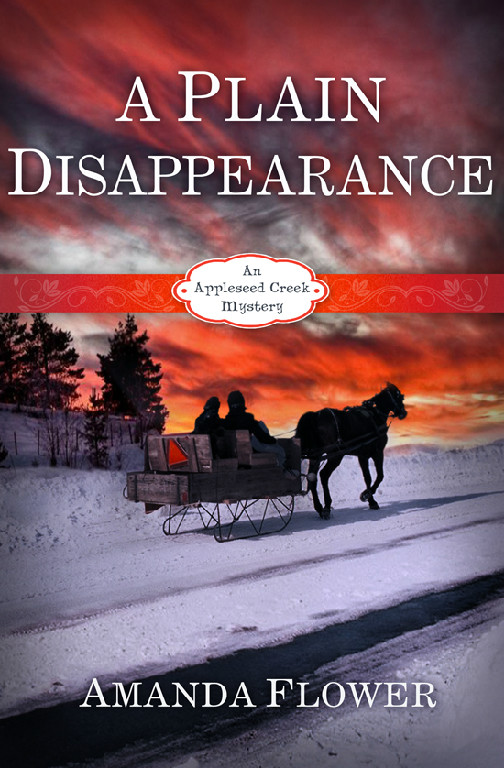 Faith and Family Reviews received the following product from Handlebar Publishing in exchange for writing a review. While we consider it a privilege to receive products to review, our reviews are our honest opinion and thoughts of the product.
A Plain Disappearance by Amanda Flower is the third book in the Appleseed Creek Mystery series. It is a stand alone book. I am rather glad I came in on the third book because the main couple was already together making A Plain Disappearance seem more like a mystery than a fictional romance. Though it did make me want to go back and read the first two installments.
In this book, I saw a glimpse of the struggles Amish families must go through when their children decide to leave their Amish communities for what is considered "English". This story showed some of the not so good aspects of being Amish or being an "Englisher" dating an almost shunned Amish man. It also revealed a dishonest side to the Amish. Something that usually isn't seen in the Amish books I have read in the past.
The best thing I liked is the fact that I was kept guessing right through to the end. Gotta love that suspense! I was actually surprised how the mystery concluded.
A Plain Disappearance was a really good read.

Share and Enjoy