Our version of fencing!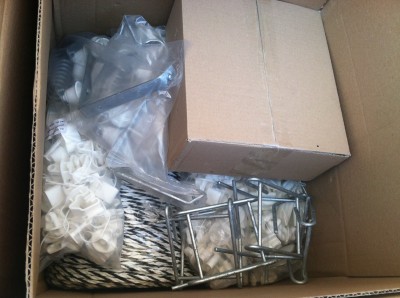 Fencing supplies from Premier One.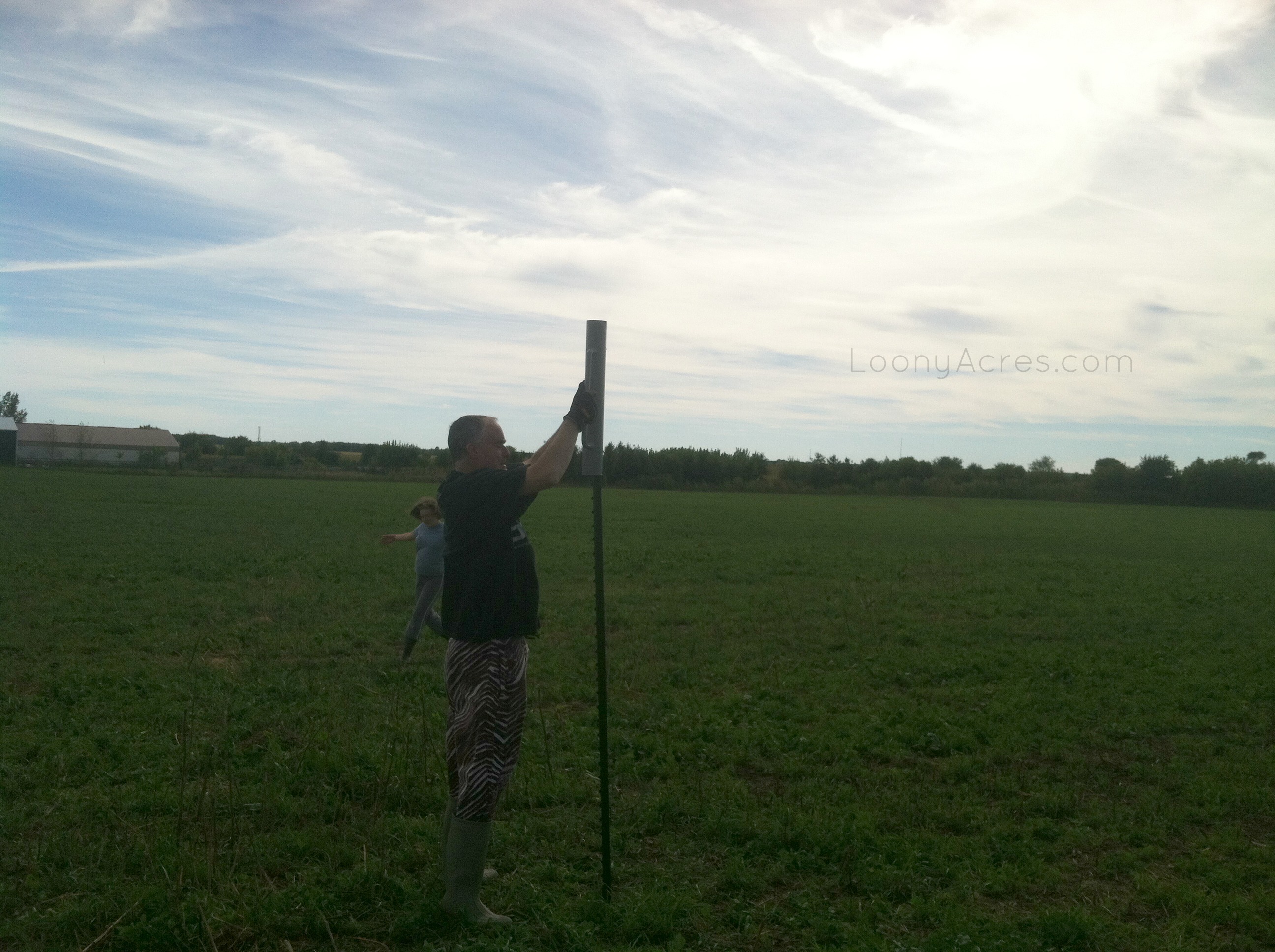 Hubby pounding t-posts.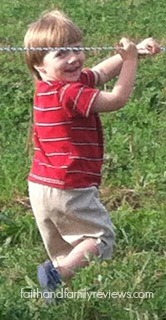 Baby boy helping. Sorry the photo is blurry. I was disappointed when I went to download it.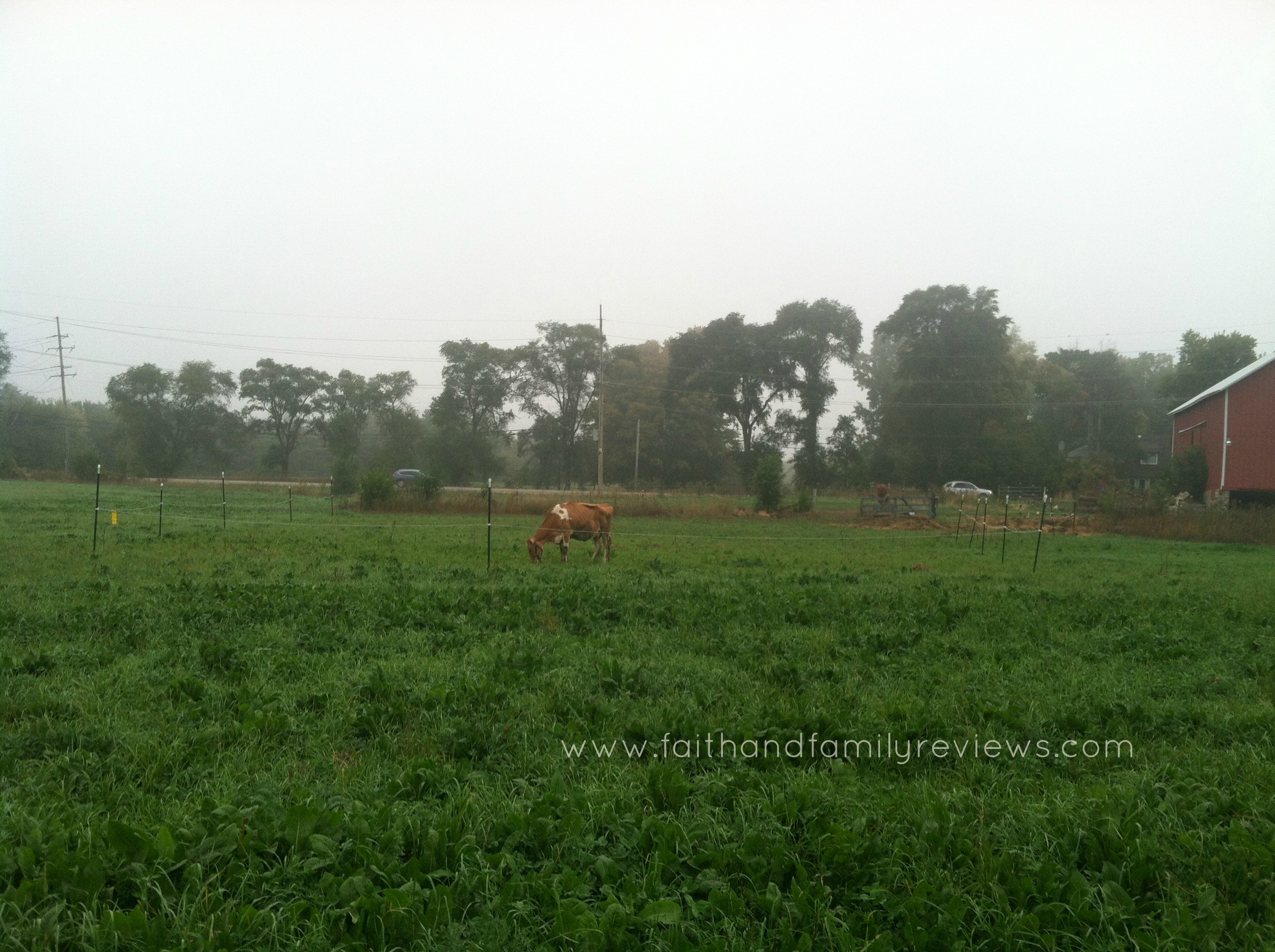 End product – fenced in pasture for Miss Moo! And we need to move it again since she has just about sufficiently cut this pasture down. Since she respects the electric fencing, we only needed to put up one strand of fencing compared to three strands or 4-7 strands for escapee horses and goats!
Share and Enjoy