This is a featured post.
I have a farmer friend who gets after me each time she comes to our farm. You see, I tend to wear crocs around the farm. Yep, even around our hooved animals who weigh 1200-1500 lbs. Not ideal to say the least but my feet really like to breathe in the summer months and rubber boots or steel toed boots just haven't seemed necessary or appealing to wear. And no, that's not my fashion sense speaking, it's my comfort level doing the talking.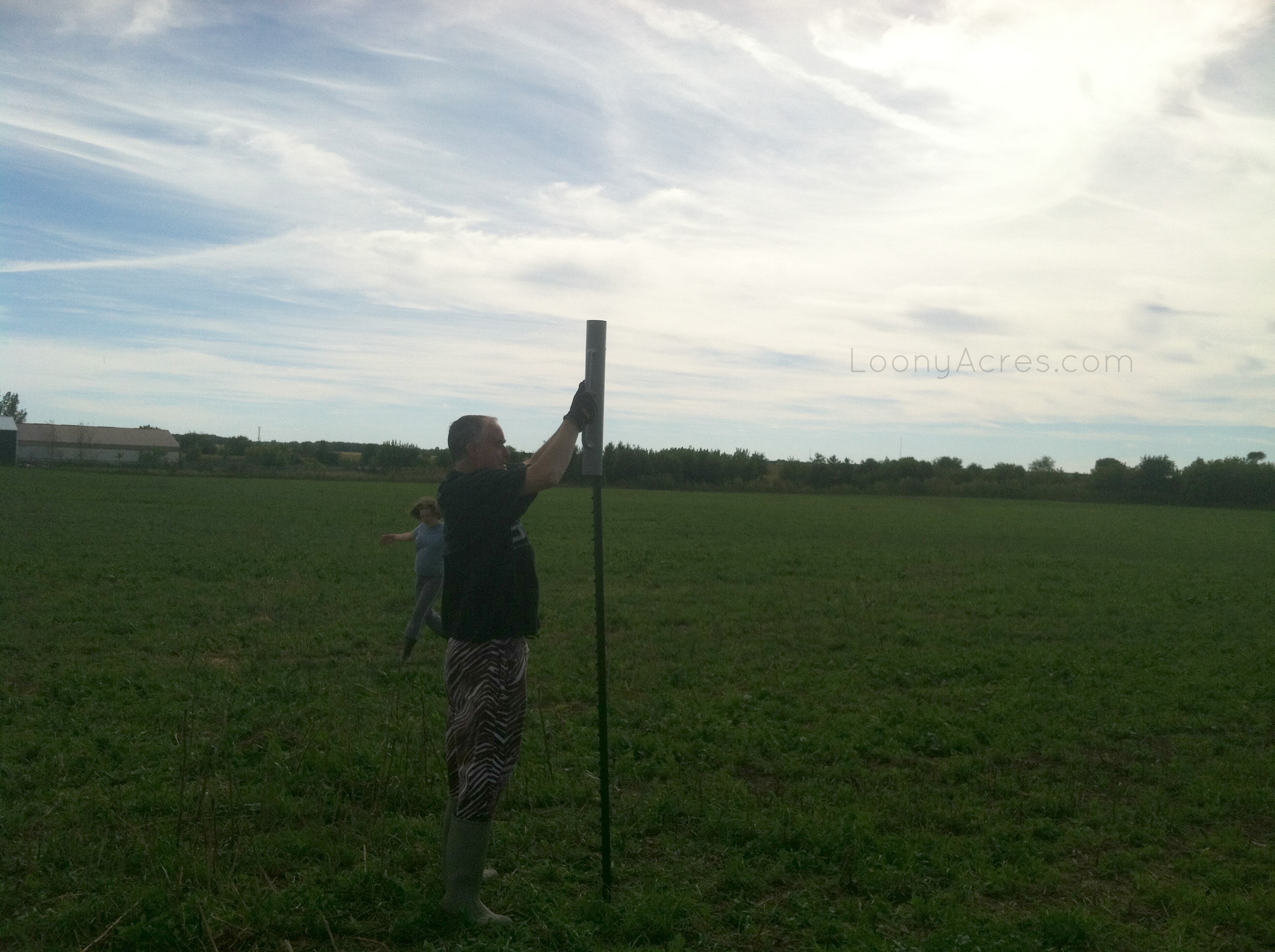 When my friend was here to help with fencing over a month ago a t-post nearly fell on my foot.

Not a good thing. A couple of years ago while working on another farm I had a t-post go through the bottom of my croc giving me a pretty good cut all because I tried to put the t-post into the ground with my foot, seriously of all things to do, but I did it as an automatic reaction. Farming is hazardous if you are not careful. A lot can go wrong on a farm. Thankfully we do not own any heavy equipment yet, but the large animals pose a risk because you never know what they can or will do. It's not like we have medical insurance or life insurance that covers accidents, for that matter. We don't even have a retirement fund come to think of it. It's not like we view these things as unimportant, we just haven't had the budget for them in the past five years, not with two lay offs under our belt. However, it is a goal of ours to get these things in place as soon as our income increases to the point of making it possible.
We do have farm insurance, which is helpful and provides some kind of coverage. Nevertheless, it's a tad bit worrisome at times thinking of all the things that can go wrong when we lack other insurance coverage or funds to cover extra expenses that could occur.
Do you have life insurance? What about medical insurance in light of Obamacare? Are you preparing for retirement?

Share and Enjoy