This is a featured post.
Sadly summer is coming to an end soon. I love summer and it's bittersweet to say good-bye to my favorite season. However, shopping end of summer sales is always fun! That's about the only good thing about the end of summer, if you ask me.
I love wearing sandles or crocs in the summer time. My feet like to breathe and not be cooped up in tight, enclosed shoes like running shoes or even rubber boots. Hot. Hot. Hot.
When end of summer footwear shopping I look for the best deals for my children. For myself, I have to go by comfort first, with the extra weight I am carrying I need good supportive shoes that will not only support my feet but also my legs and knees. More often than not that means sticking with the same brand that has been working.
It's easier to shop for children's footwear, unless it is my older girls. They have varying tastes and one or the other likes something that is bright, colorful and fashionable. Then there is the issue of heel or no heel. I prefer flats, while I have daughters that want to wear heels – my feet hurt just thinking about it. I also like basic looking sandles that will go with everything . I am practical.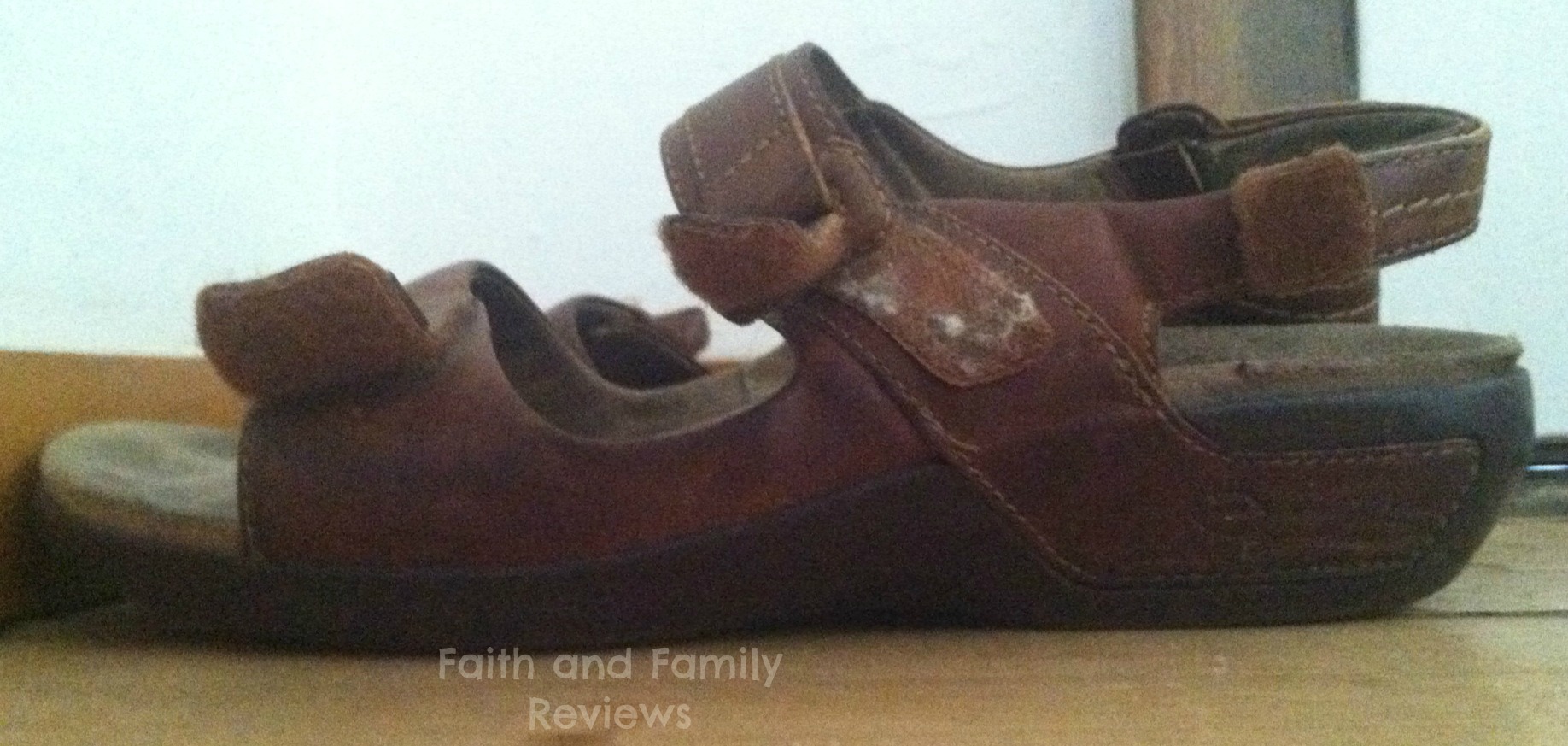 I will shop in-store or online for end of summer footwear. I will look at thrift stores but will only buy them if they seem almost new as every person's feet are shaped differently and who knows how much the inside is worn if the shoes have been well cared for. As you can see from the photo above, my Velcro is no longer sticking well, the straps are getting stretched out and while they are functional, they are no longer very "pretty".
Where do go for end of summer footwear shopping?
Share and Enjoy