"I participated in a campaign on behalf of Mom Central Consulting for Polly Pocket. I received product samples to facilitate my review and a promotional item as a thank you for participating."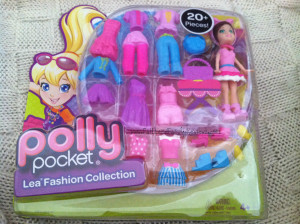 I have to admit we do not buy a lot of toys. Easy to understand when you realize and understand we've been buying real, live animals instead. Nevertheless, one thing our children have always, always enjoyed is people figures of any kind, which is why the Polly Pocket Lea Fashion Collection and Wall Party Tree House appealed to me for our youngest daughter.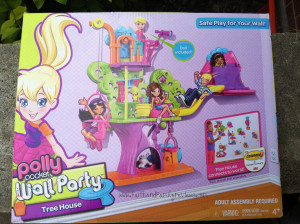 Ever since we got the packages, Blondie and her brothers have been pretty much playing with them non-stop, except when chores have to be done and they are called away from them. Blondie has been quite generous in sharing her new toys. However, the youngest has been teasing her quite a bit and taking things on her- aggravating to say the least.
The Polly Pocket Lea Fashion Collection and Wall Party Tree House have been a huge success here at our house and I have a funny feeling more will be added in the future if Blondie has anything to say about it – especially when it comes to using her own money!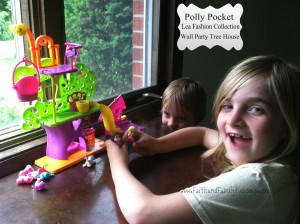 What My Daughter Likes About Polly Pocket Playsets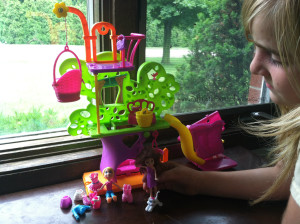 They are fun!
They are fun to play with!
They are easy to carry around.
I like to change Lea's clothes.
I like that I can put Polly Pocket's tree house on the wall.
I like to play me and Polly Pocket's friends are playing around.
Mommy note: The pieces are very small so be aware if you have little ones younger than four.
We would highly recommend a Polly Pocket Playset for the little girl in your life. They are very inexpensive, at least for our children's birthday or Christmas budgets. If you have birthdays or need a late end of school year gift, we would like to share that purchasing either of these Polly Pocket products is easy if you click on the Amazon Social Store below.
Enjoy! We are!


Share and Enjoy