Faith and Family Reviews received the following product in exchange for writing a review. While we consider it a privilege to receive free products to review, our reviews are our honest opinion and thoughts of the product.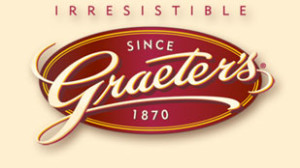 We were given the opportunity to review GRAETER'S ICE CREAM…what a yummy treat!
Graeter's uses ONLY the highest quality of ingredients in their ice cream!
Fresh cream from farms tat pledge not to use artificial growth hormones (rBST).
Sweetened with 100% cane sugar.
No hydrogenated oils, therefore no trans fats.
PETER'S CHOCOLATE ~ the inventor of milk chocolate.
Premium, hand selected Oregon black raspberries & strawberries
100% Arabica coffee beans.
Madagascar vanilla beans.
OREO cookie chunks and HEATH toffee.
Graeter's offers retail locations and quality ice cream in your grocer's freezer. Check out a location near you…HERE.
Graeter's also offers travel packs in either 6 or 12 pints. We received a 6 pint travel pack of YUMMY Black cherry chocolate ice cream!  The travel pack is a reusable insulated cooler packed with dry ice…ice cream will stay frozen in the travel packs for up to 24 hours.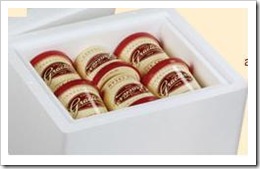 Not only was our ice cream cold…it was hard… I expected a mushier ice cream because it was "shipped" opposed to bought out of the grocer's freezer…. BUT this was AWESOME! It shipped better than I could have carted it home from the store on a hot summer day!
We received 6 of the Black Cherry Chocolate pints and they were Scrumptious! My children, my husband, and myself all loved them. In fact I think my hubby ate 2 pints on his own because when I went to the freezer to get some ice cream (knowing I had two pints left) they were gone! Enough said…right?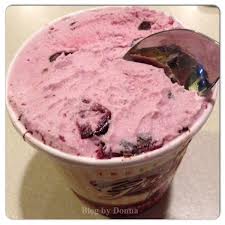 Anyway, the taste was mesmerizing! The ice cream was so creamy and the chunks of cherries and chocolate were huge … in fact the quantity of cherries and chocolate was much more than I expected to find in the ice cream. No one complained about the ice cream in our house except my eldest daughter who is 9…and her complaint was that she did not like that there was cherry skin in the ice cream. I explained that that was the actual cherries…but for some reason the texture of the cherries disturbed her and she would not eat any more. But overall 4 out of five family members devoured the ice cream and thought it delectable!
You can find more out about Graters and their company offerings at their website:
http://www.graeters.com/default.aspx
Check out ALL of their delicious flavors HERE:
Share and Enjoy