This is a paid post. All thoughts and opinions are my own.
Our family enjoys giving when we can, which isn't as often as we use to give. We feel it is an important aspect of our parenting and beliefs to give back. That is why giving charity gifts during the holidays has appealed to us. It helps us take the focus off ourselves and what we get onto others and what we can give. Usually the season of giving is Christmas for us. We never really thought about too many other holidays to be honest. Have you?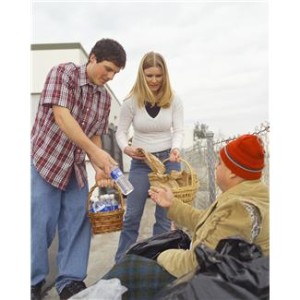 I know I wrote a little Mother's Day 2013 Wordless Wednesday post the other day, but motherhood is a wonderful enough blessing (and challenge, I might add) that's worth mentioning again. Most of us in North America are not as challenged as mothers in third world countries. We haven't had to see our child struggle to survive because there isn't enough food. Nor have we had to see our child battle health issues because there is no doctor available to help diagnose what is wrong with our child. We have access to health care, food, clean water and educational resources. Does that mean other mothers don't care? No. It's because these things are not readily available to them for their families. That's why I wanted to share an idea I never even thought about – giving charity gifts in celebration of Mother's Day 2013 to help other mothers provide these things to their families.
Unicef offers a variety of charity gifts to give back. Perhaps you have yet to send your mom a gift – you could send her your gift and tell her you also gave a gift in her honor for Mother's Day. Or maybe you would like to send a gift of your own in celebration of your own motherhood to help other mothers in need.
For a glimpse of the charity gifts offered, here's a list:
– Mother's Day Measles Vaccine to protect 100 or 200 kids
– Mother's Day Family Water Pack
– Maternal Health Kit
– School-in-a-box
– Therapeutic Food
– Pencils
– Story Books
– First Aid Kits
– Footballs
– Bicycle
and more…
You can check out all the Mothers Day 2013 giving opportunities at this link provided.
Share and Enjoy