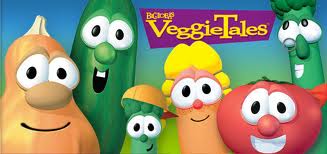 I am sure you know by now that everyone in our house is an avid Veggie Tales fans! Both children and adults will delight in this new DVD! This DVD features the parable of the wise and foolish builders and boasts a lesson in making good choices!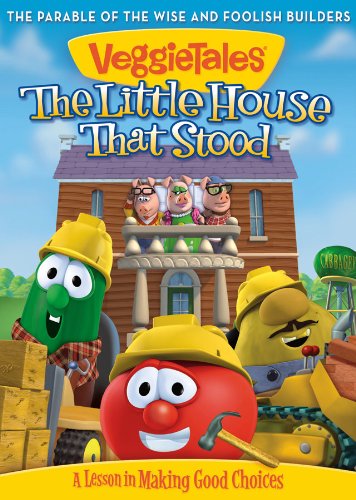 DVD synopsis: When the Three Little Pigs roll into Cabbageville looking to build some new houses, they meet one builder with a plan and two without a clue! Larry builds with hay, Mr. Lunt with bricks, but only Bob builds his house on a firm foundation ~ following the wise plans from the "Master Builders Handbook!" Will the Three Little Piggies make the right choices when it comes to building their houses ~ and their lives ~ on solid ground? Find out in this parable that shows children that when they follow God's blueprints, they can stand strong when the storms come!
Additional Material: THE GOOD EGG OF GOOSEVILLE! Ever wonder what happened BEFORE Humpty cracked? Find out in this very Veggie retelling of the classic Humpty Dumpty story.
Our Review:
As we say time again and again…YEAH Veggie Tales! We love the life lessons that only the Big Idea group can bring to our family through Veggie Tales! This DVD delights both children and adults. We loved the twist on the familiar fairytale story. This episode is a great allegory about building your life on a firm foundation. We especially liked that the parable presented in the DVD opened up conversation with our older children about building a life founded in faith while entertaining the young one with valuable lessons through song and story.
I cannot say enough about the Veggie Tales series of DVD's we LOVE them! The Bonus features on the DVD are an added plus! The children love the silly songs and back-stories…while adults love the discussion guide!
Do not miss out on this new feature from Big Idea and Veggie Tales!
You can find the Veggie Tales DVD wherever DVD's are sold or purchase online HERE at Amazon.com
For more information about the Big Idea or Veggie Tales brand please visit www.veggietales.com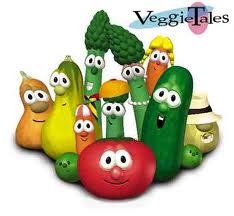 Faith and Family Reviews received the following product in exchange for writing a review. While we consider it a privilege to receive free products to review, our reviews are our honest opinion and thoughts of the product.
Share and Enjoy