Faith and Family Reviews received the following product in exchange for writing a review. While we consider it a privilege to receive products to review, our reviews are our honest opinion and thoughts of the product.
I am always trying to stay current with the new fashions, especially when it comes to accessories.  As crazy as it sounds, my cell phone has now become an accessory that expresses who I am.  Normally I buy a pink case to cover my iPhone since pink is by far my favorite color.  When I heard about a phone case that had images from top photographers of the world it immediately piqued my interest!  Tandem is a company that sells high quality prints and iPhone cases at quality prices.  They offer five different collections of photos to choose from: Underwater Dogs & Pets, America's National Parks, Abstract, Nature, and Urban Environments.  The images are all from the world's top photographers.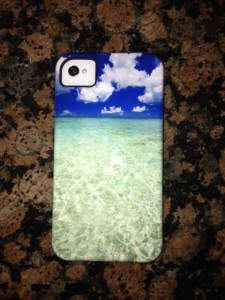 Tandem offers three different styles of cases, the Barely There, Vibe, and Tough.  I was able to try the Tough case for an iPhone 4 in the Paradise image.  When I took it out of the package I immediately was drawn to the vibrant colors and how perfect the image looked.  It instantly relaxed me and made me want to go to the beach.  It had a very smooth feel to it and I was very anxious to try it on my phone.  The case I currently have is three pieces and a pain in the butt to take on and off.  The Tandem Tough case slipped on in seconds.  I loved how easy it was to put on as well to take off.  I like to clean my phone, so being able to quickly remove the case was a huge plus to me!  The case had two pieces; a black flexible rubber to cover the phone and the hard case to protect the phone.  The rubber piece seemed a little too stretchy, mostly on the bottom.  I think if it was a little stiffer it would have fit nicer.  Once the case was on, I held it up to my ear and loved how it felt.  It was very easy to hold and felt good in my hand.  It easily fit all of my chargers, adapters, and charging docks.  The Tandem case was extremely durable.  My toddler likes to play games on it and he definitely dropped it a few times, and the case didn't crack, chip, or move.  The case was a little heavier than my other one, but I feel it is much stronger and more durable.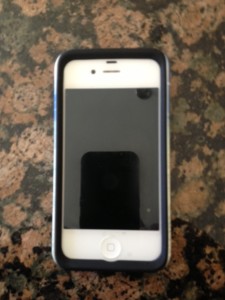 Overall I was very impressed with the Tandem case.  With so many beautiful images to choose from, you could change your case daily to go with your mood!  Tandem offers a 90-day Limited Warranty on all of their products.  Check out their website to see all of their amazingly brilliant images.  They are truly breathtaking!
Share and Enjoy