Looking for an Award Winning Riding Toy for your little one?  Well look no further than Little Tikes Pillow Racers.  Pillow Racers are recommended for ages 1 1/2 to 3 years.   The Pillow Racers have caster wheels, a molded plastic easy grip handle, and the rest is made of soft material.  They can hold up to 50 pounds and the pillow is removable so, your child can use it as a pillow!  I love that the Pillow Racers by Little Tikes has 2 uses, you can't find too many toys that can do a double duty!  Great fun and a great friend!
These highly rated racers come in 9 styles.
Your child's imagination will help them save the day on the Firetruck, or flutter around the yard like a Ladybug. How about a ride back in time on a Dino. Maybe a slow ride on a Turtle is more your child's thing.
Don't forget Easter is coming! Imagine your child's face when they wake up to a new ride on Bunny, Plane, Pink Unicorn, Purple Unicorn, or a Panda!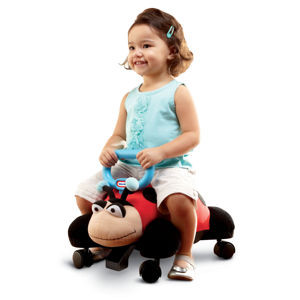 The Pillow Racers are available at LittleTikes.com.
According to the Little Tikes site if you use the code FNKB8774 you can save 5%!
Share and Enjoy