I think I have mentioned that we live on a busy rural road about four miles out of town, but the North side high school is basically in our backyard only a few fields over. I also believe I mentioned the fact that we have had Animal Control come out to visit us twice. Or maybe I neglected to share the last visit. The first visit was last June about our chickens. The last visit came due to an anonymous call to Animal Control saying our dog was neglected. Cough….eh-hem….there are eight children who live here and love Padfoot, how on earth could he possibly be neglected? Just because he's tied by a roadside where everybody and their mother can see him?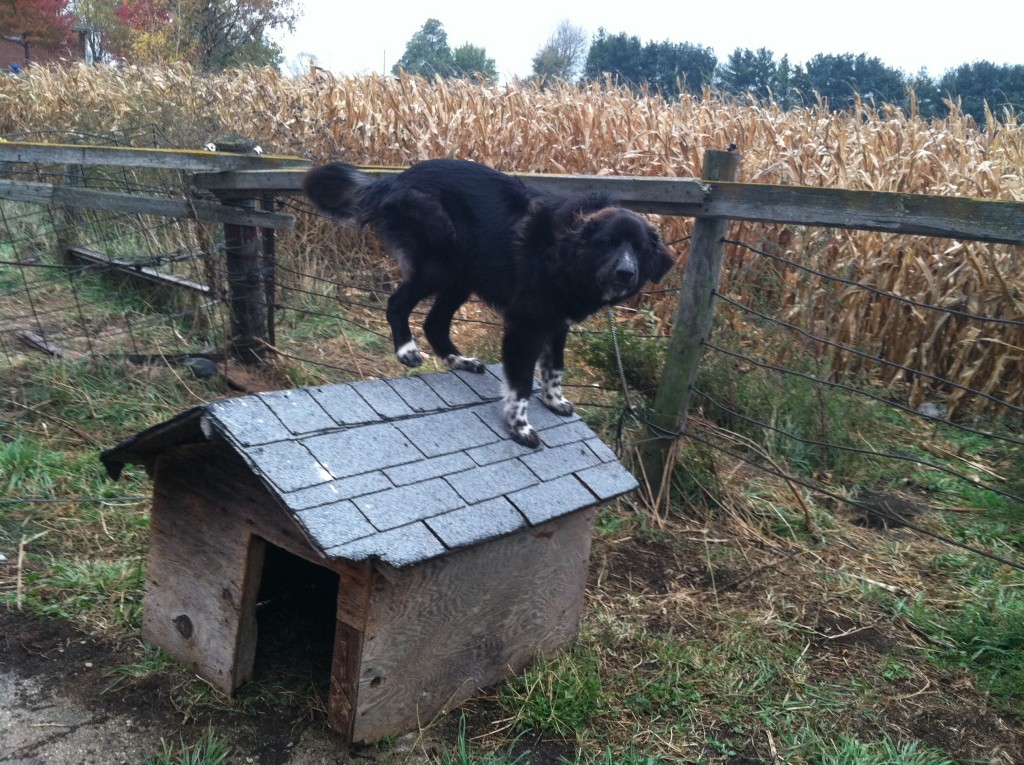 The result of that visit ended in the Animal Control officer saying he could see our dog wasn't neglected and that Padfoot was happy, but if we wanted to keep him outside… fix his house. We have a very old dog house for him that was given to us by our landlords and we are temporarily using it until Padfoot finishes growing. He knocked out the back wall by going through his house like a tunnel – silly dog! Robert finally braced it up against an old silo so the dog couldn't do that anymore, so that worked.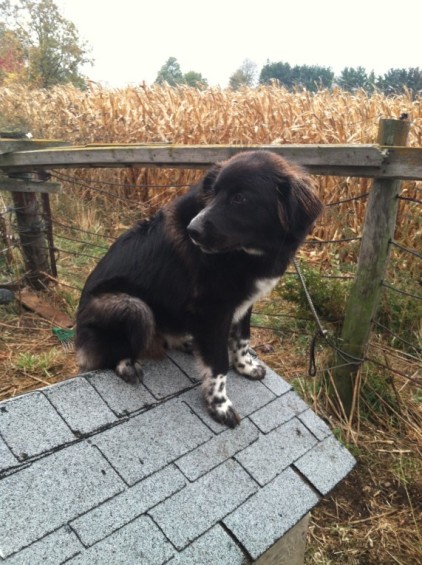 The officer also told us to dig a hole and put a five gallon bucket of water in there so he had access to water 24/7. We had only been using his water dish which he frequently played with, emptied and tossed around. We knew that the bucket in the hole was not going to work as Padfoot is very strong. He is part Newfie and they are bred to be working, water rescue dogs. Think pulling people out of the water to save them from drowning and hypothermia. He can pull three of our older children on a cart! We were right, within a day he'd lifted that five gallon bucket, water and all, emptied it and was playing with that around the yard. We have a goofball of a dog!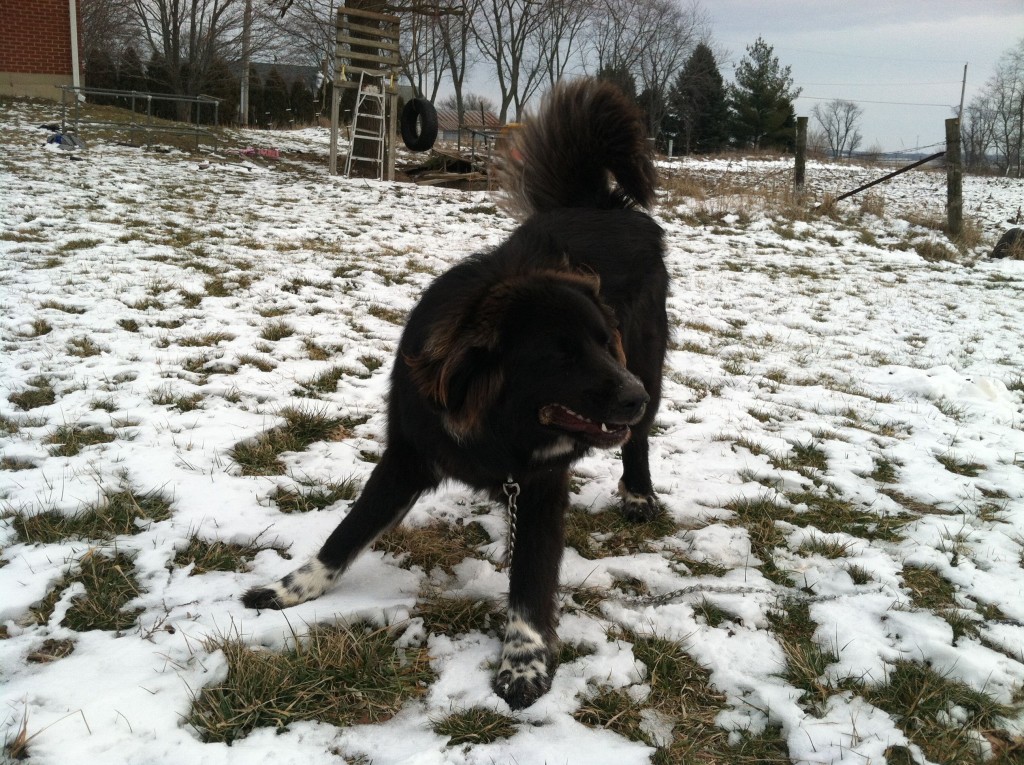 Then one day a friend was over helping us see what needed to be done around the pasture and barn to make it horse-ready, as we are trying to bring Blaze our horse "home" to save on paying for board. She suggested using a bungee cord to hold the the bucket to the fence post to prevent him from spilling it or playing with the bucket. It worked!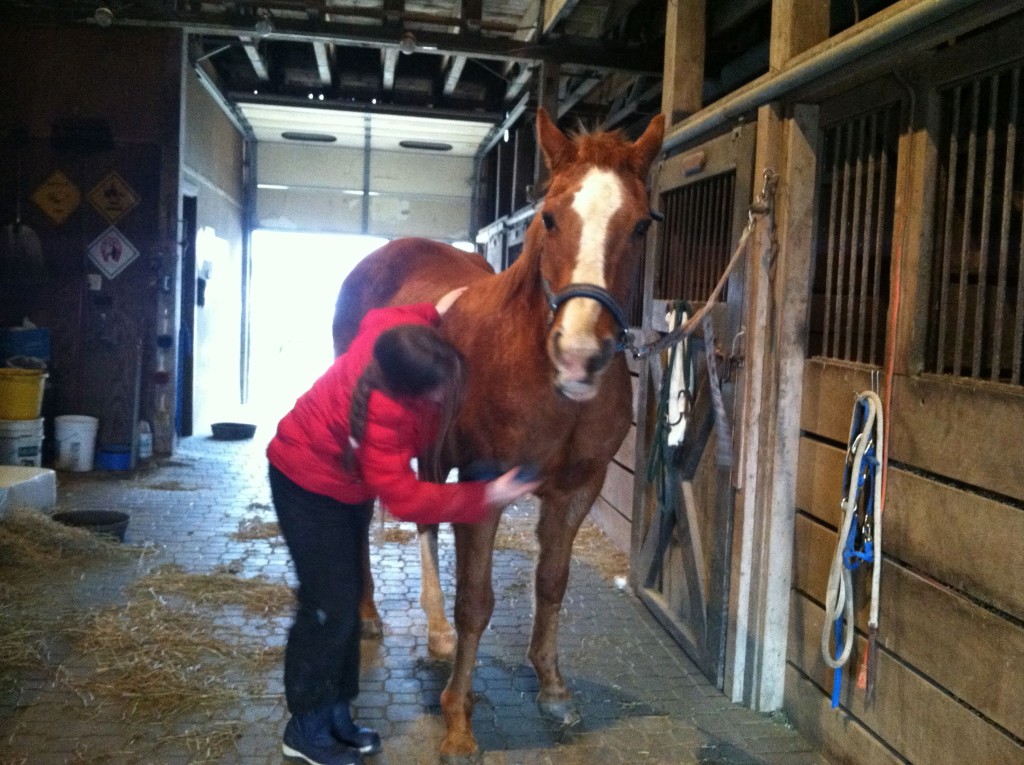 The Animal Control officer never did come back within the ten days to make sure we complied to his requests, but perhaps he did a drive by to save on disturbing us. Thinking positive thoughts….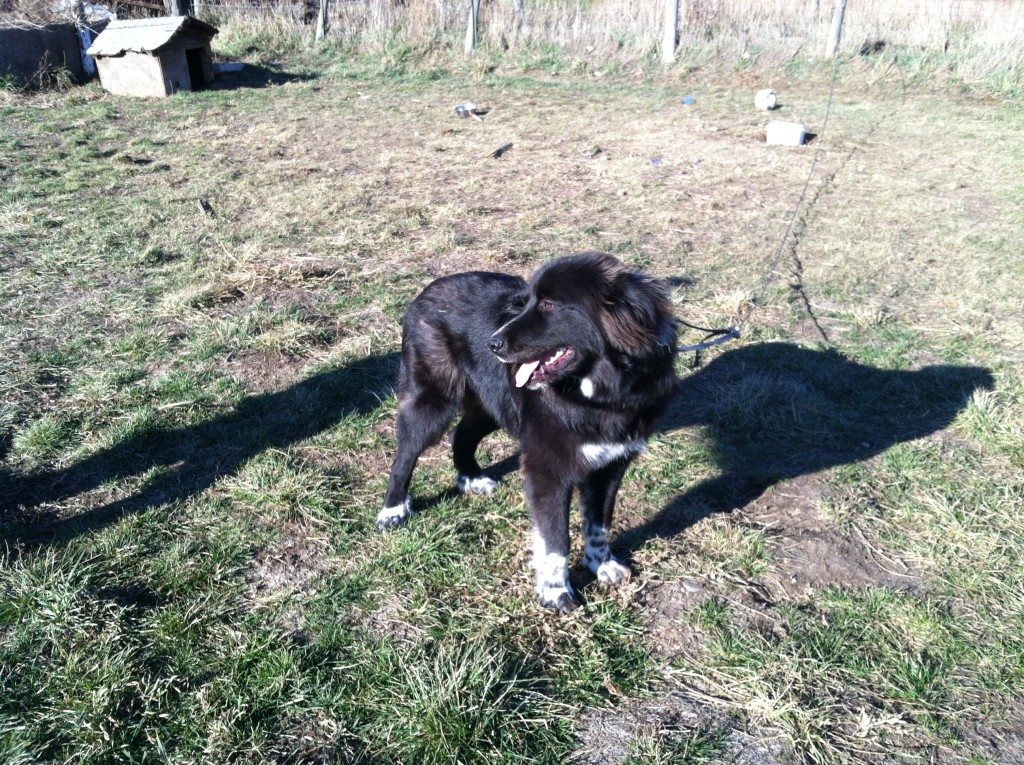 Icing on the cake was a few weeks ago a lady stopping by asking if she could adopt our dog because she never sees anyone outside with him.
Us: Cough…eh-hem…we are always outside, don't you see people outside?
Her: Oh yes, but never with the dog.

Us: Well, every time someone goes out to feed or check on the chickens we stop and pet him. And he's tied because our children would be devastated if he got run over by a car and our chickens need to be protected He's killed two chickens this month when he's been let loose to run :(. Now granted it may only be 5-10 minutes sometimes but over the course of day with all of us stopping and petting him, throwing his ball, rubbing his belly…that adds up to be a lot of time.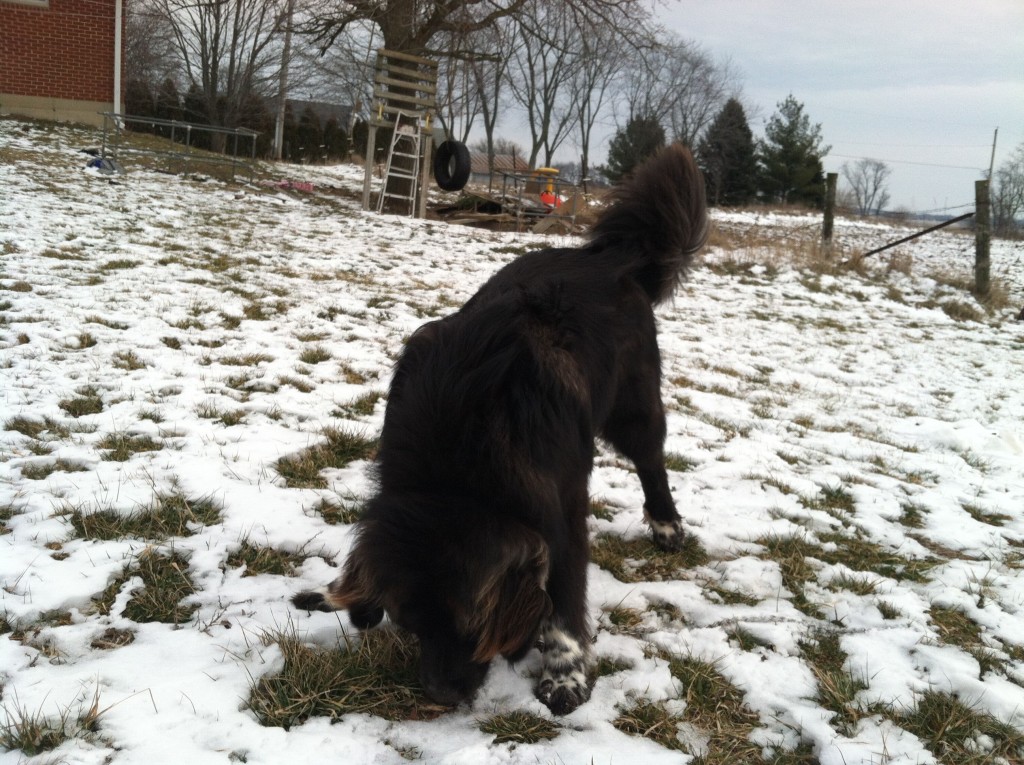 That conversation ended in the lady being close to tears because she felt so bad for suggesting adoption when we so clearly loved and truly did take care of our dog. I actually gave her a hug…my children couldn't believe I hugged someone who wanted to take their dog away! Needless to say they were not feeling so solicitous.
The last straw was over the weekend a farmer, who has farmed for 40 years, stopped by to tell us to get our dog in the house. My husband thankfully was home to deal with this particular neighbor. My husband told him Padfoot was a Newfie. The farmer said, "I know what kind of dog he is….blah…blah…blah…." My husband also told the farmer that he cannot make the dog go in his dog house.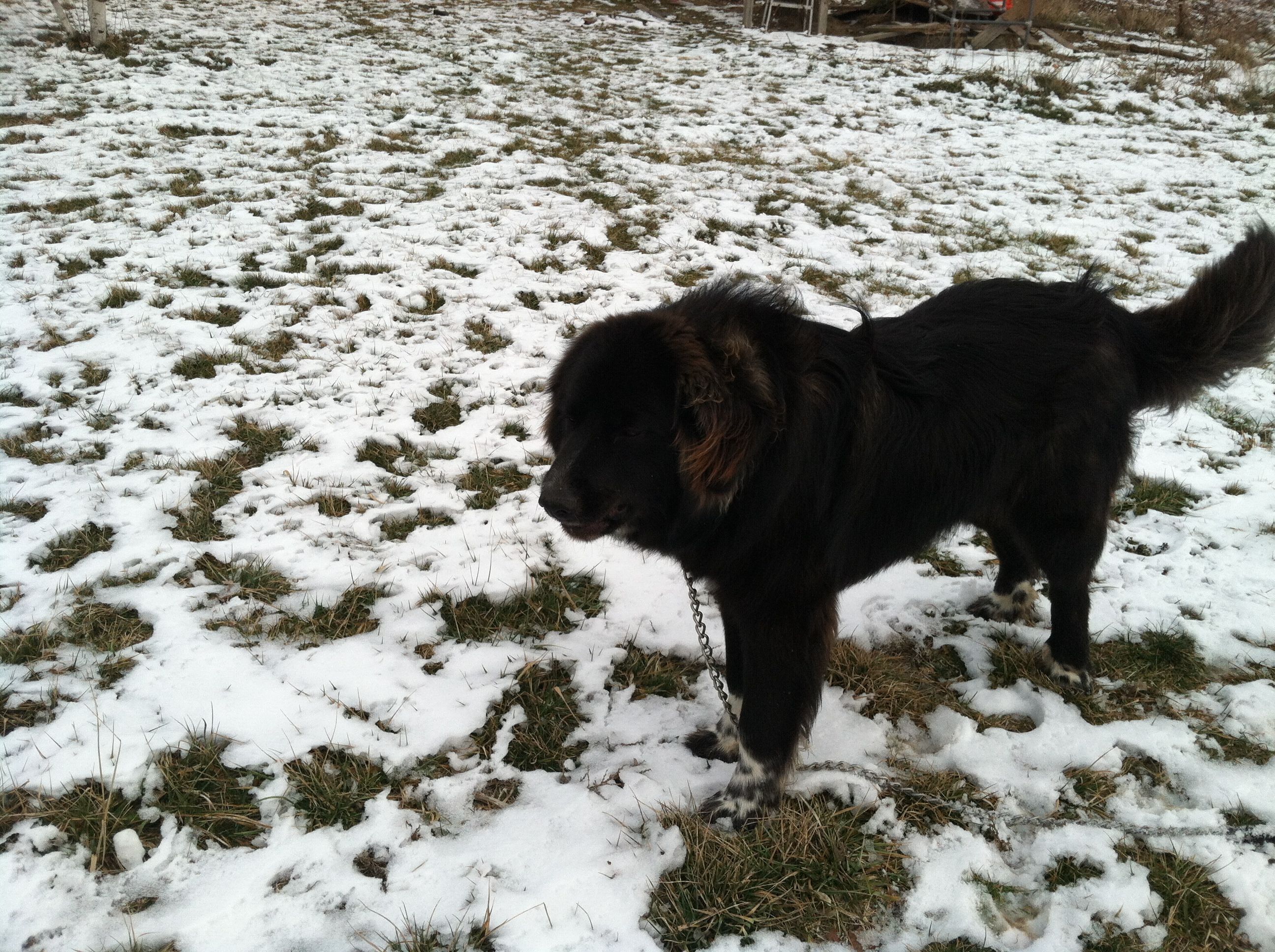 Do you dear readers know anything about Newfoundland dogs? As I said they are bred to work, to do water rescues, to go in cold water…this dog has three layers of water protective coat – meaning it is water resistant and does not penetrate his skin – and Newfies have extra padded paws too. Padfoot was born on a farm. He's been outside since birth. The only time his previous owners brought him inside was to potty train him for his next home. Padfoot plays out in the rain, even when he has access to his dog house. He loves water and snow for that matter! My husband finds Padfoot sitting on top of his dog house ALL THE TIME. Padfoot sleeps out in the cold, even though he has access to his dog house. My husband went out the other morning and Padfoot had frost on head and raindrops frozen on the ends of his fur. Was he shivering? NO. Was he unhappy? NO. He was happy and jumping all over the place to greet his master, my husband, and get his tummy rubbed. That dog loves Robert more than all of us put together and has chosen him as his master. Good thing the feelings are mutual or it could be very annoying! lol!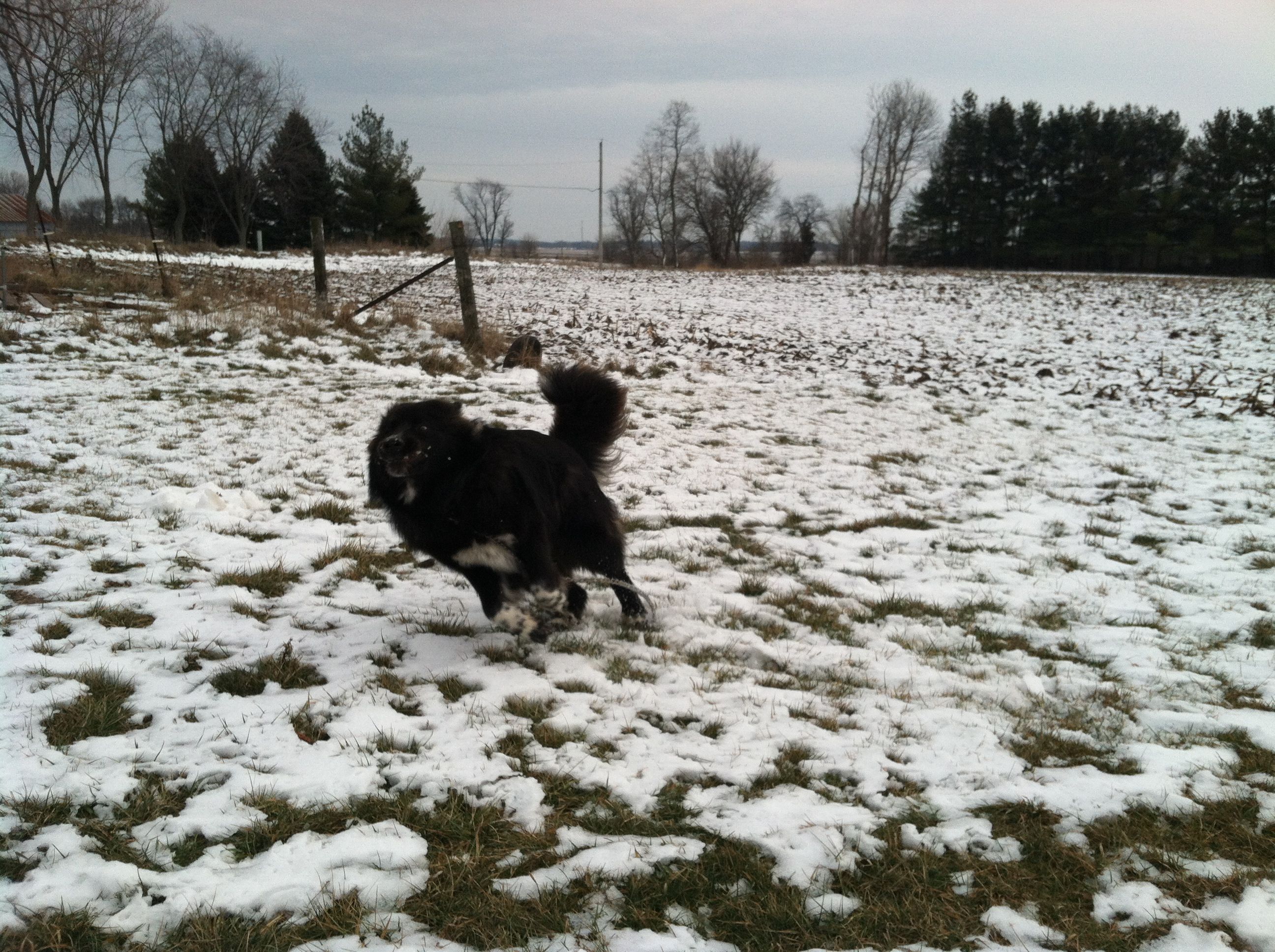 When this farmer found out we could not have animals in our house, per our landlords request, he said, "Well at least put some hay on the ground in his dog house. You don't want Animal Control coming around and ticketing you, do you?" Ah-ha! I think we know who's called Animal Control….
We did what the farmer said to appease him. My husband said before we even put the hay in the house that Padfoot was going to have it strewn all over the yard….guess what Padfoot did within minutes of the hay being placed in his house? He threw it all over the place! Goof. Ball. Dog. But HAPPY.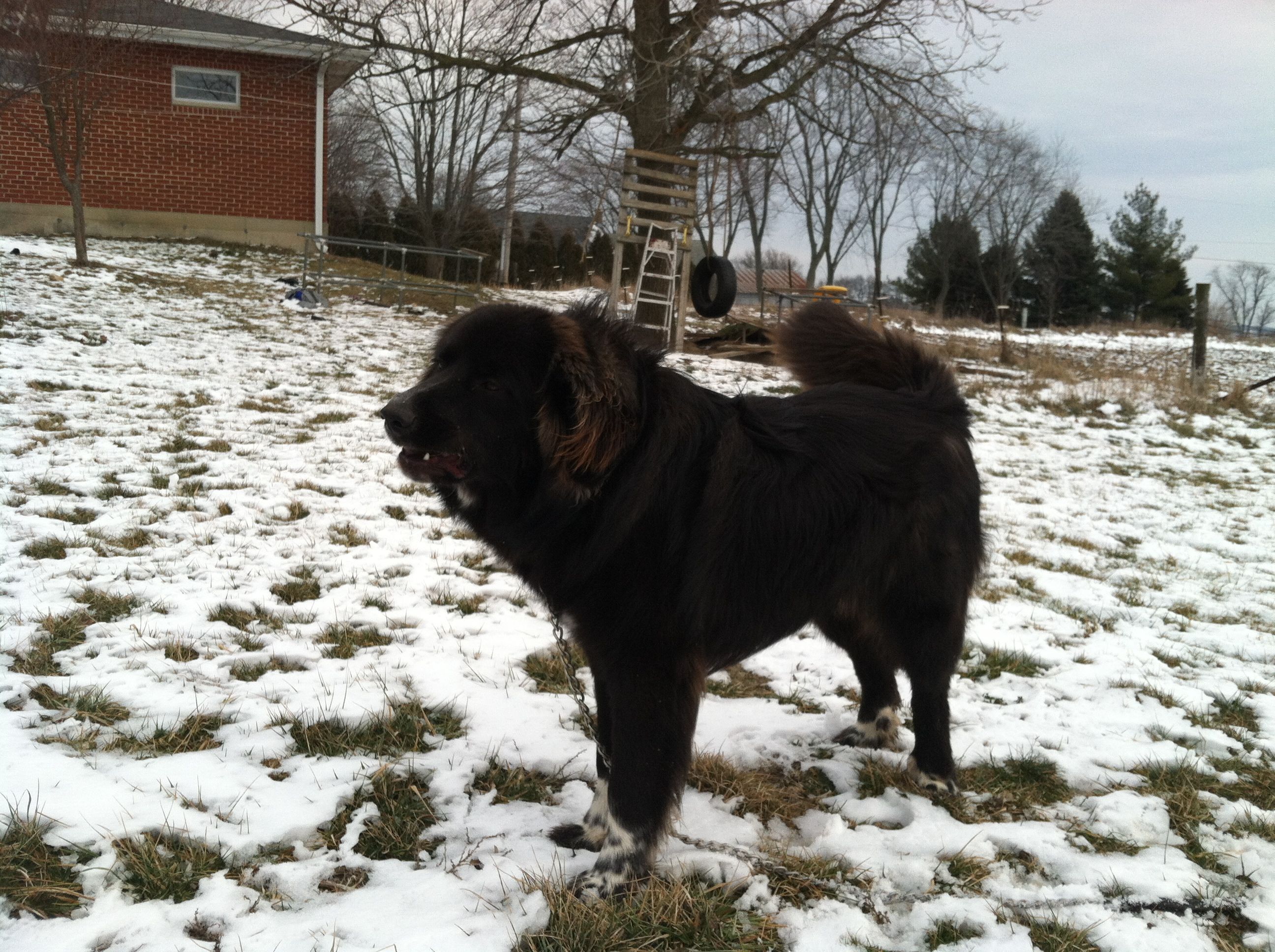 Dear Neighbors,
We love our animals. We honestly do take care of them and if you were driving by every waking minute of the day you would be able to see that for yourself, rather than relying on random minutes when you are zipping by at 50 mph. So please stop meddling and find someone who is truly neglecting and abusing their animals to pick on for we think you have far too much time on your hands and need someone else to terrorize with your concerns. And by the way, we are getting very familiar with Animal Control. We hope they come to know us so well that they start to ignore anonymous calls about our animals and us, knowing our location puts us in a fish bowl for all to see or think they can see all but really don't. You really know nothing at all about us or our animals. For if you did, you would see that our animals are very happy where they are and are joyful when they see us coming.
Oh the joys of living in the country…where no one minds their own business like they do in the suburbs!


Share and Enjoy