Valentine's Day is less than a month away. I've always loved Valentine's Day. Guess it's because my parents were romantic enough to get married over 40 years ago on Valentine's Day. They never had elaborate or fancy ways of celebrating their anniversary but my dad almost always got my mom at least a card. He was very good about stuff like that – thoughtful and giving.
Have you thought about what you will give yourself, your "honey" or children to? We don't always buy gifts for Valentine's Day, but I want to share 5 Valentine's Day gift ideas that we love.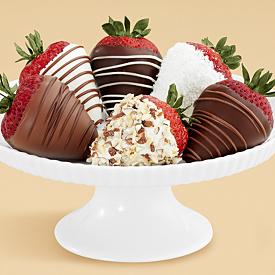 1. Full Half Dozen Hand-Dipped Sugar Free Strawberries
My mother-in-law is a diabetic and this is what we treated her to this year…a little early. She loved them and said they were the best sugar free chocolate treat she's tasted. She also said that she's never had chocolate covered strawberries before. I didn't clarify with her to see if she meant sugar free chocolate dipped strawberries or regular. Regardless she was surprised and loved the treat!
2. Homemade Baked Goods. We usually bake a special Valentine's Day treat, like heart shaped sugar cookies and let the children decorate them with icing and sprinkles. The cookies are generally part of a themed tea party the children and I host for ourselves on February 14th.
3. Heart Shaped Boxes of Chocolate. In past years my husband's mom has given the children a heart shaped box of chocolates (with 3-5 chocolates each) and a heart shaped balloon. They love it!
4. Dinner for Two. Dinner could be at home or going out to eat with your sweetie.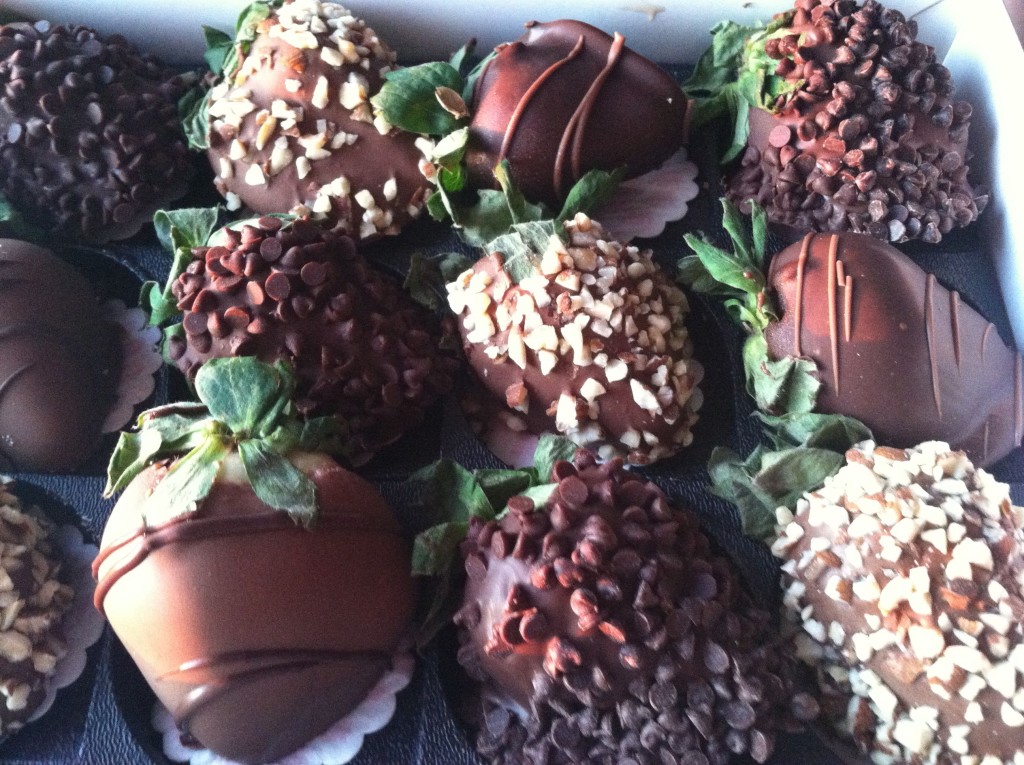 5. Two Full Dozen Hand-Dipped Milk and Dark Strawberries. This year a little earlier than normal we treated ourselves to a couple dozen chocolate dipped strawberries. There were nut, chocolate chips and coconut covering the strawberries too. They were huge and very good. Not as sweet as some smaller berries but still a tasty treat we all enjoyed. These and the hand-dipped sugar free chocolate strawberries are from Berries.com
Shari's Berries had numerous Valentine's Day gift ideas from sugar free treats to fruit baskets. It is an easy to use website but when calculating your total be sure to take into consideration taxes and delivery charges, which can add up. I was anticipating the cost but was still surprised at what I ended up spending for a little treat for my mother-in-law.
What are some of your favorite Valentine's Day gift ideas? Are your children passing out Valentines this year?

"I was given the chance to review a complimentary product from Berries.com."
Share and Enjoy