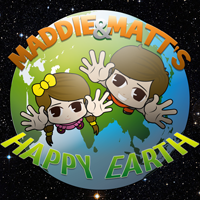 The Maddie and Matt Happy Earth App is a free earth friendly app. It is a wonderful tool for teaching your kids about recycling and helping the Earth.
There are 5 different activities. "Spot the Difference" is 2 pictures side by side and you tap where is the difference is. Is it actually tricky, but fun. Below is my Maddie and Matt Happy Earth App review.


Maddie and Matt Happy Earth App Review
Here is "Create your Own Happy Earth".  Which you drag and drop face parts to make a happy Earth.
Then there is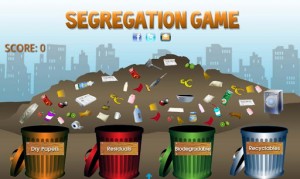 "Segregation Game".  This one you drag and drop the trash into the correct can. If you choose the wrong can, it "throws" the trash back.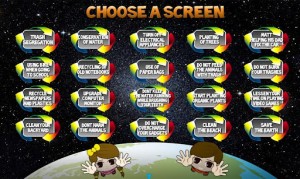 With "Choose a Screen" you select a bubble. When the screen changes it take you to Matt and/or Maddie and teaches you about conservation. For example, if you chose "Conservation of Water" – Maddie and Matt would tell you to turn off the faucet when washing dishes.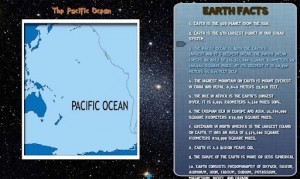 "Earth Facts" is very cool. By giving you 10 fact.  When you select a fact it will show more about that fact.
Did you know the Earth is 4.6 Billion years old? Now, that's what I call a bonfire! (Editor's note: The Gould family does not believe the earth is 4.6 billion years old. That is what evolution teaches. We hold to the biblical view of creation which teaches the earth is actually only 7,000-10,000 years old.)
As an adult I really enjoyed learning more about the Earth and Conservation. This type of app I would suggest for kids 6 years or older. My daughter is 4 and doesn't understand all of this information yet. But, this is a fantastic app for your older kids.
Faith and Family Reviews received the following product in exchange for writing a review. While we consider it a privilege to receive free products to review, our reviews are our honest opinion and thoughts of the product.
Share and Enjoy