Happy Havens is a site that provides consumers with information on home products, trends and promotes wellness and a clean lifestyle. The latter is something our family is very interested and involved in with our little non-certified organic farm. Happy Havens also covers DIY projects, organic living, style and giveaways. Their website is very uncluttered with a fresh look and easy to navigate.
Happy Havens is currently hosting a Dyson DC35 Vacuum Giveaway. Who couldn't use a second vacuum? I know we could use another one. The Dyson DC35 looks very lightweight and compact. I am use to heavy bulky vacuums but our last vacuum wasn't and we really like it. That's why the Dyson caught my eye. It would be perfect for doing our basement stairs. We are hard on vacuums though so I hope it is sturdier than it appears to be!
Happy Havens Dyson DC35 Vacuum Giveaway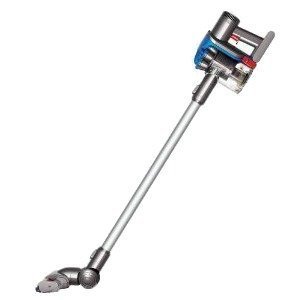 To enter the giveaway fill out as much as the Rafflecopter below….
This is a sponsored post.
Share and Enjoy