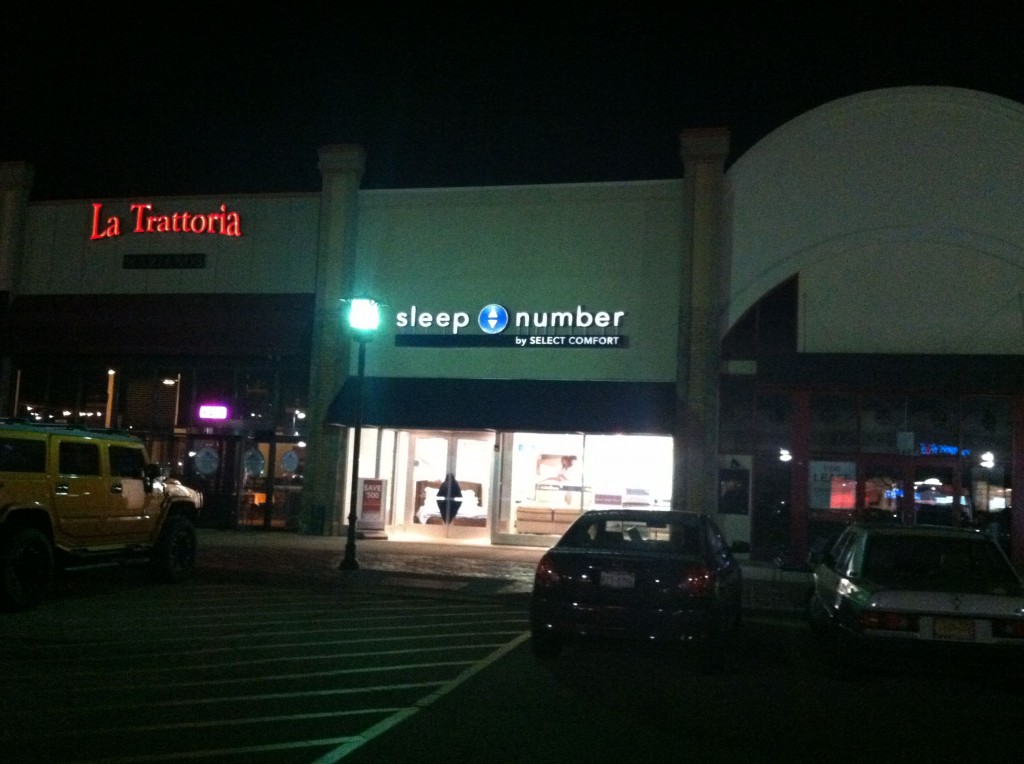 I had never heard of Sleep Number before until I received an opportunity from Smiley360. We have been slowly trying to replace older mattresses in our house, especially now that the children are getting older too. I was excited to check out Sleep Number beds.
Last night Peanut and I went out to the closest Sleep Number store to check it out.
Sleep Number Review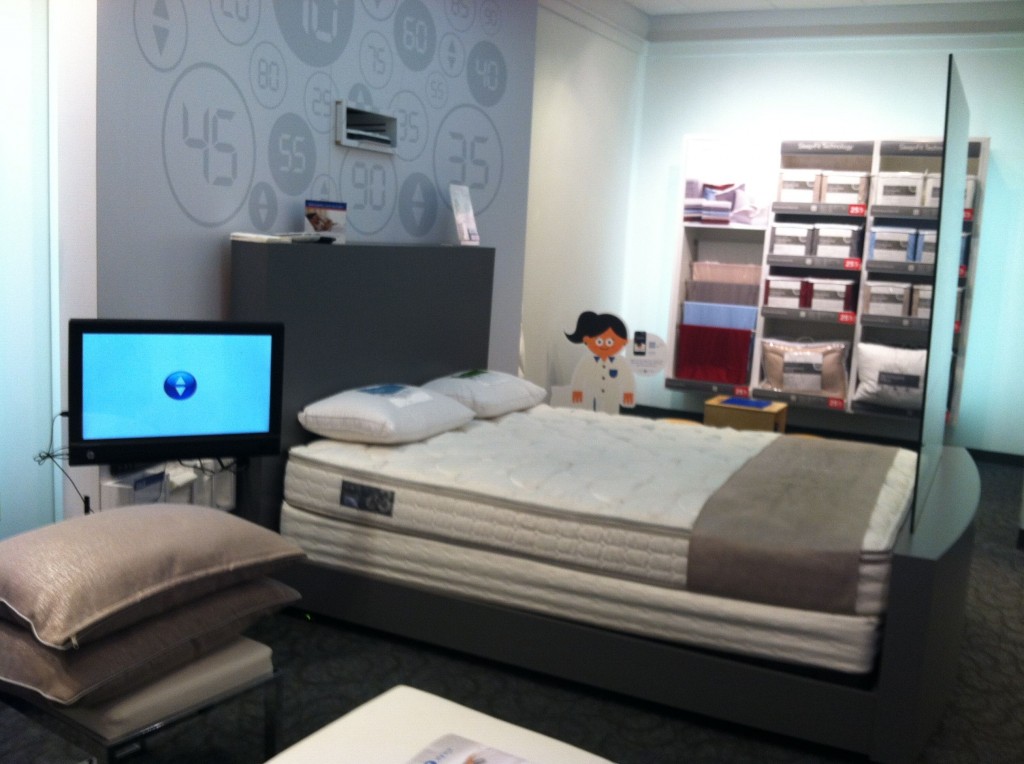 Our local Sleep Number store had a rather small show room, but very bright, clean and neat. The gentleman working the store was very courteous and helpful. He greeted us and asked how he could help us upon entering. Then after I told him why we were there he gave us a demonstration of the C3 mattress, which was very cool. Peanut and I loved the remote and the fact that two people on the same bed could adjust their mattress to their own comfort level. There was a complimenting video that went with the demonstration, however, his computer was not working. He didn't want us to hold that against him so we didn't.

Oh and before the demonstration the sales rep even put a sheet of tissue over the pillows our heads would touch while we laid on the mattress.
I'd definitely consider purchasing from Sleep Number under the right circumstances money-wise. If money were no object, then I would have purchased tonight and had items delivered!
The great thing about Sleep Number they have several different series of mattresses to choose from and with those choices are another variety of choices to help individuals get a good night's sleep. From air to memory foam and elevation their beds are sure to appeal to a broad range of people.
They also carry custom comforters, pillows, bedding and mattress covers.
Sleep Number has two new mattresses M7 and M9. Unfortunately our little store only had the M7. Loved it's soft texture better than the polyester. Here are a few tidbits about the M9:
• It's a memory foam mattress

• 13-inch bed offers the highest memory foam profile

• Exclusive SLEEP NUMBER® DualAir technology

• 5-inches of LuxFit™ foam softly cushions pressure points and features a breathable air-flow design

• Temperature balancing sleep surface is designed to absorb excess heat that can disrupt sleep

• Luxuriously soft fabric made from natural fibers

• 2 wireless, digital remotes, plus Full-Fill and Memory features
Sounds comfy, eh? I can attest to the comfort of a memory foam mattress as that is the kind of mattress we have now and we love it!

Semi-Annual Sleep Number SALE!
Save $500, 0% financing for 18 months (restrictions apply). See www.SleepNumber.com for complete details.
I received a gift item in return for this post as a member of the Smiley360 blogger program. All opinions are my own.
Share and Enjoy