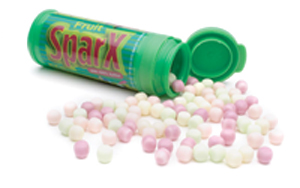 I had never heard of Xlear SparkX until we sampled it last week. Xlear Sparkx is a natural candy sweetened with xylitol, which is a plant-based sweetener that even dentists approve and recommend. Apparently xylitol has been proven to improve dental health and even strengthen tooth enamel – the first I've heard of that and definitely a plus if it rings true. Xylitol does have some controversy surrounding it and I believe it's simply because of the sources providing it so a word of caution to determine the source of the xylitol before buying a product. Since Xlear SparkX has plant based xylitol it's pretty probably safe in moderation like all other sweeteners.

Quick Tips About Xlear SparX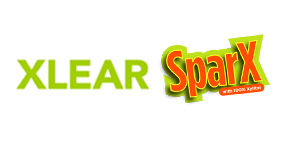 • Xylitol is not suppose to interfere with the body's blood sugar levels or insulin production, making it safe for kids and adults on a sugar-controlled diet.
• Xlear SparX Candy free of artificial colors and flavors and is available in Berry, Citrus, and Fruit varieties.
• Xlear SparX Candy retails for $1.49 for one tube.
About Xlear Inc.
Xlear, Inc. has a number of natural products on the market besides Xlear SparX candy, like the following:
1. Xlear® Nasal Spray a patented saline and xylitol solution
2. Spry Dental Defense System® brand – a line of dental products
3. XyloSweet® – Raw xylitol crystals used as a sugar substitute

Xlear SparX Review
We all liked the taste and texture of Xlear SparX candy. We preferred the taste of the Citrus flavor over the Fruit flavor. The Fruit Flavor did not taste as sweet or as good. There was something different about it but we couldn't pin point it.
I'd definitely recommend Xlear SparX to family, friends and all of you looking for a natural candy free of artifical flavors and colors. My children really enjoyed this candy. I think $1.49 is a little on the pricey side but for a treat and a healthier alternative I am usually willing to pay more. I'd say we will be purchasing this candy again in the future.
I didn't thoroughly research all the ingredients but they look ok.
You can find Xlear SparX on Facebook too.

I received this product for free from the sponsor of the Moms MeetSM program, May Media Group LLC, who received it directly from the manufacturer, Xlear, Inc. As a Moms MeetSM blogger, I agreed to use this product and post my opinion on my blog. My opinions do not necessarily reflect the opinions of May Media Group LLC or the manufacturer of the product.
Share and Enjoy