Before Brandcation Blog Cabin I gave you a sneak peek of the Kia Optima Hybrid, now I want to share my thoughts of the car and how it did on our drive to Pigeon Forge, Tennessee.
The car runs great. It has great pick up speed and awesome gas mileage. We averaged about 35 mpg on the highways and only 19 mpg in Pigeon Forge because we were going up and down a mountain every day so that is understandable. My husband loved the gas mileage aspect of the hybrid (he drove it to work one day) and is definitely interested in getting one (this one or another hybrid)…some day, but not unless we can find a used one.
This photo is the specs I was given about the fuel economy of the Kia Optima Hybrid: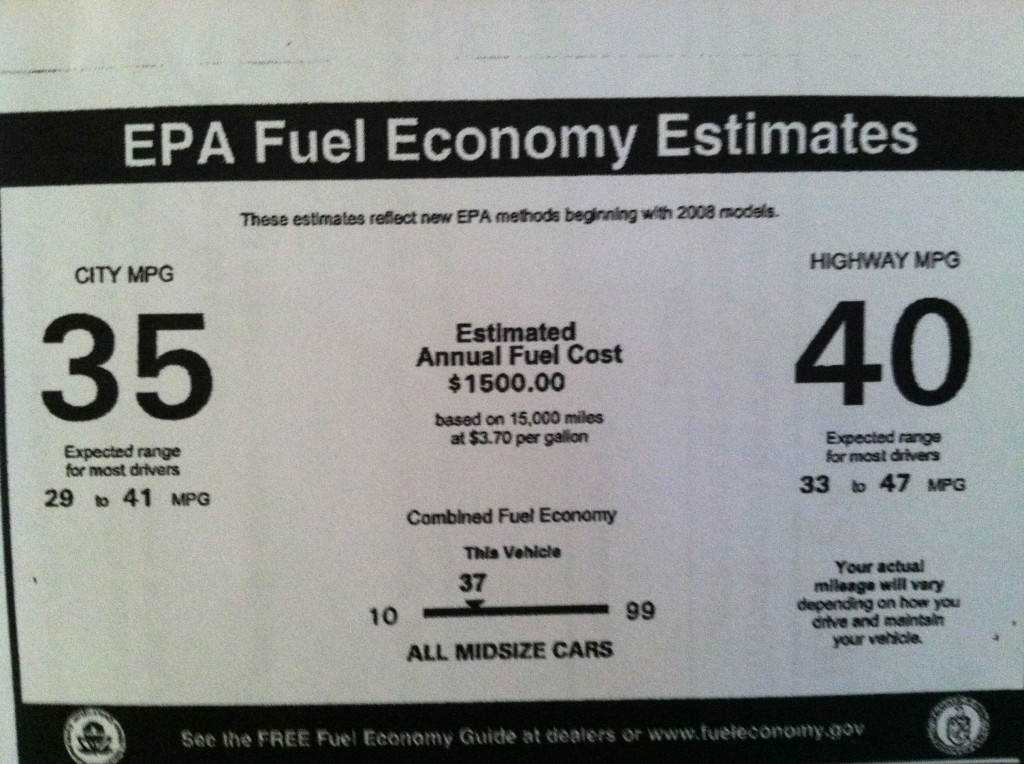 Oh and it handled really well in the rain. I drove into rain on my way to Paula's.
Interior
The interior featured many, if not most of the options available for the 2012 Kia Optima Hybrid, inlcuding "Bernice", Kim from What's that Smell nicknamed the GPS! Paula (Frosted Fingers) knew how to work the GPS the best since she has used one before. It also had a hands free way to use your cell phone, a built in car charger for your cell phone, plus two additional charge outlets. Perfect for three traveling bloggers!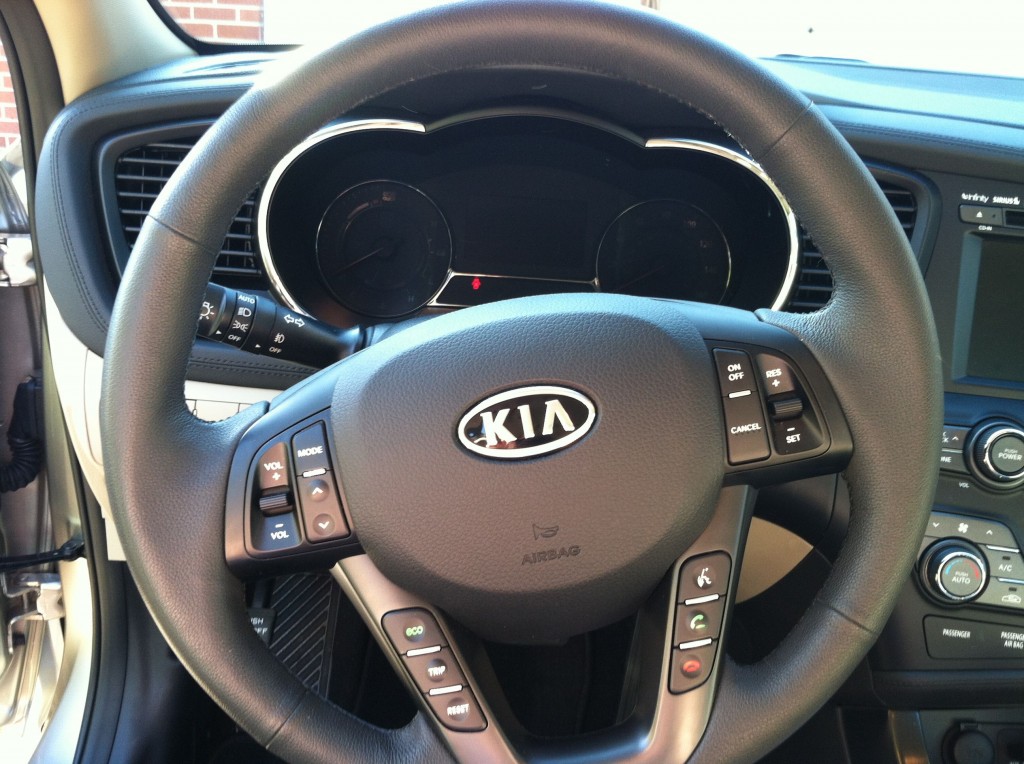 Lots of cool features on the steering wheel.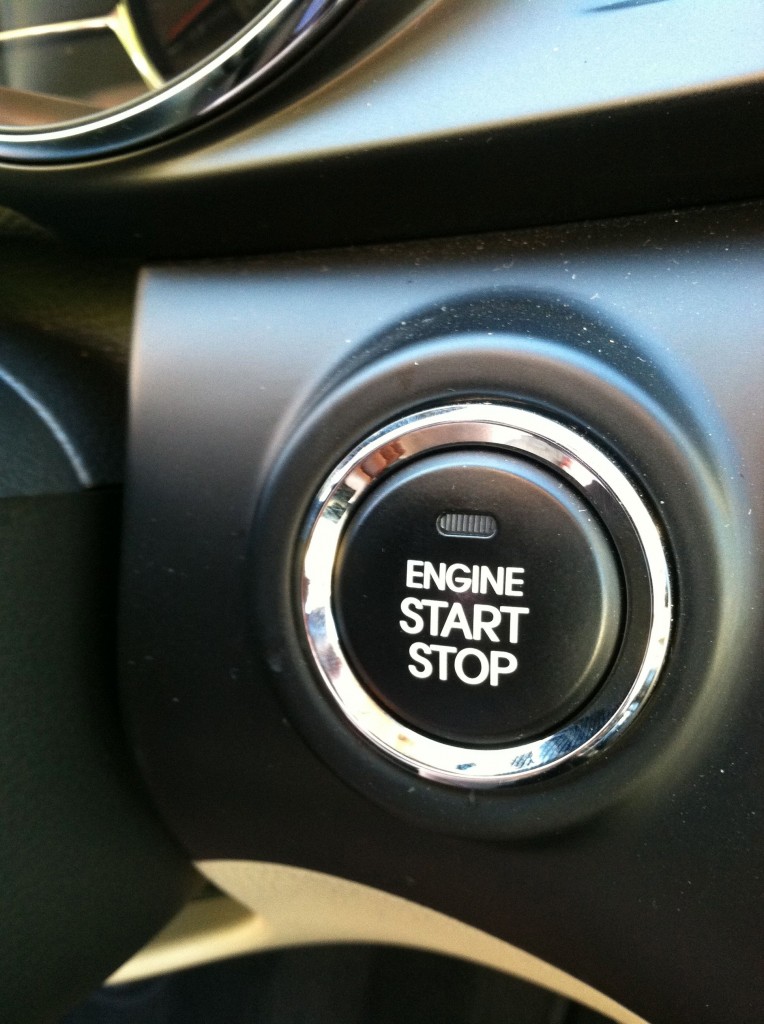 Push button start took some getting use to but it was very cool to use.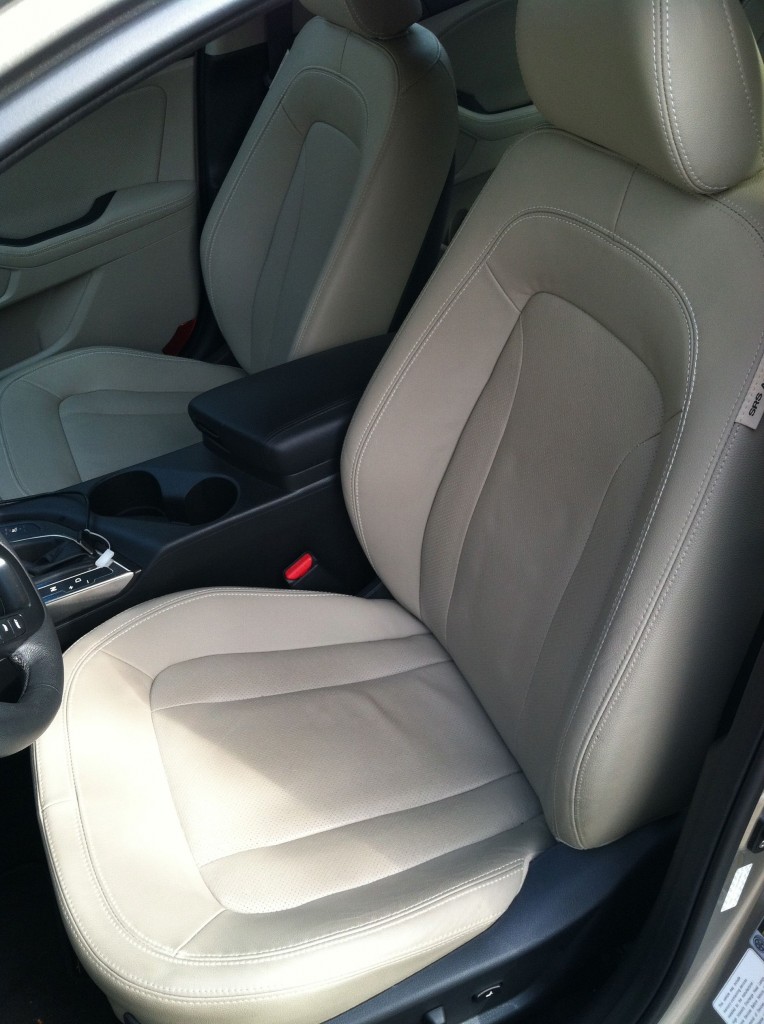 Front seats with a console in the middle and two built-in cup holders.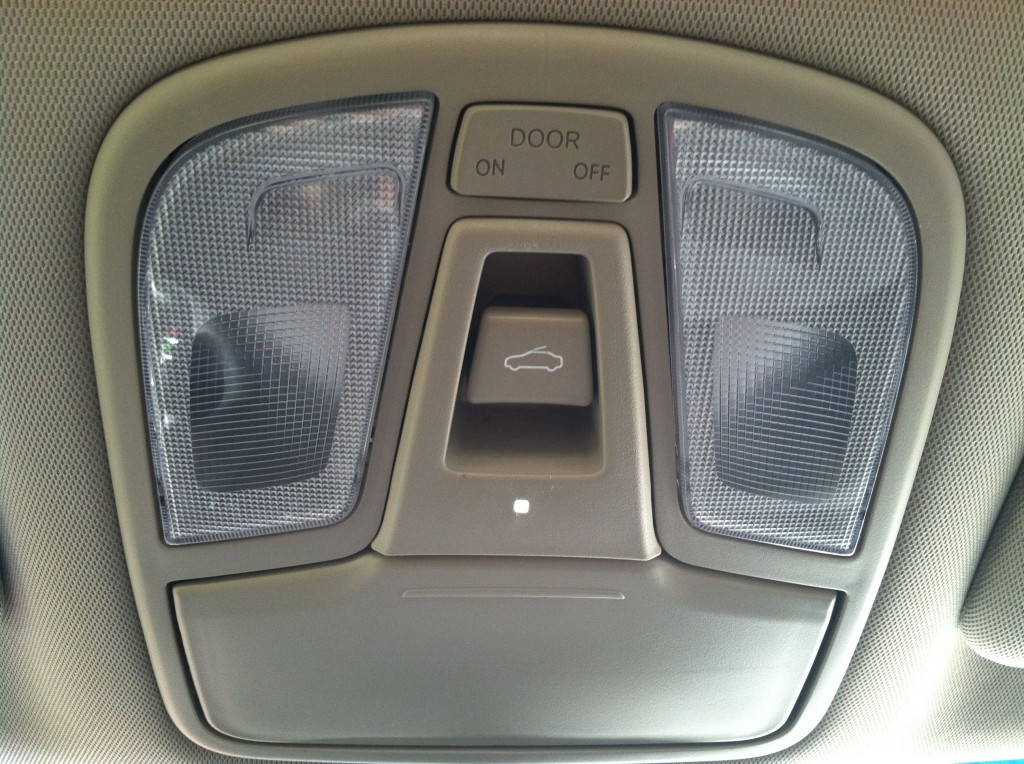 Dome lights and sunroof control, of which there were two…gotta see if Kim got any pictures of the sun roofs!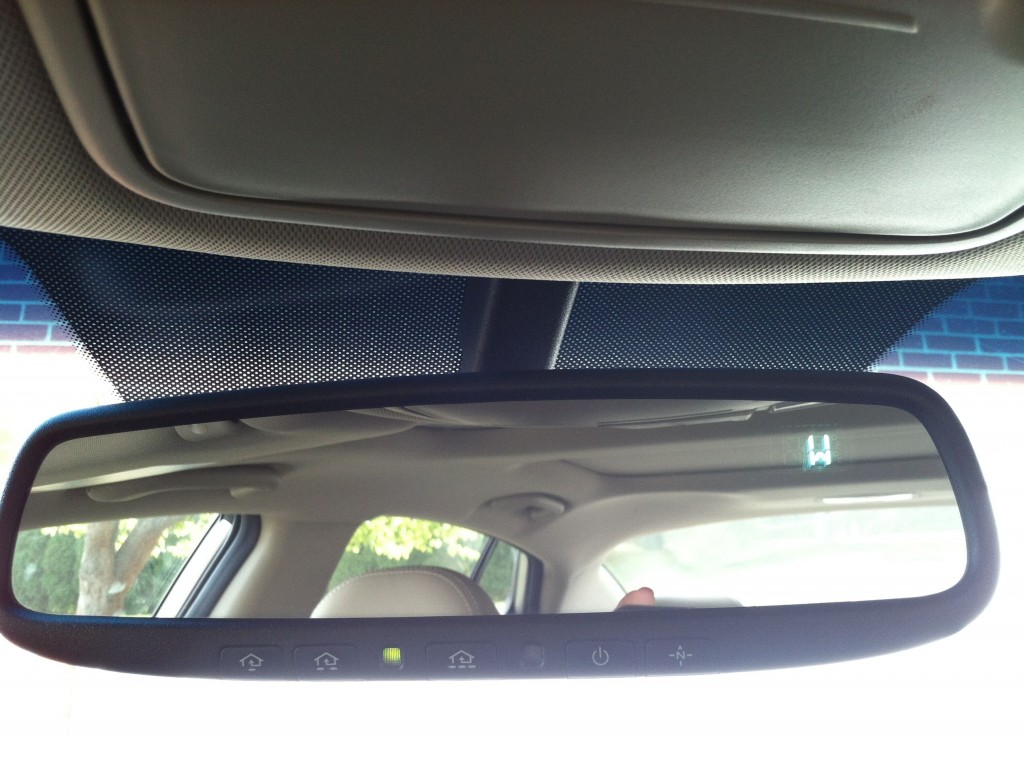 Compass and garage door control located on the rear view mirror.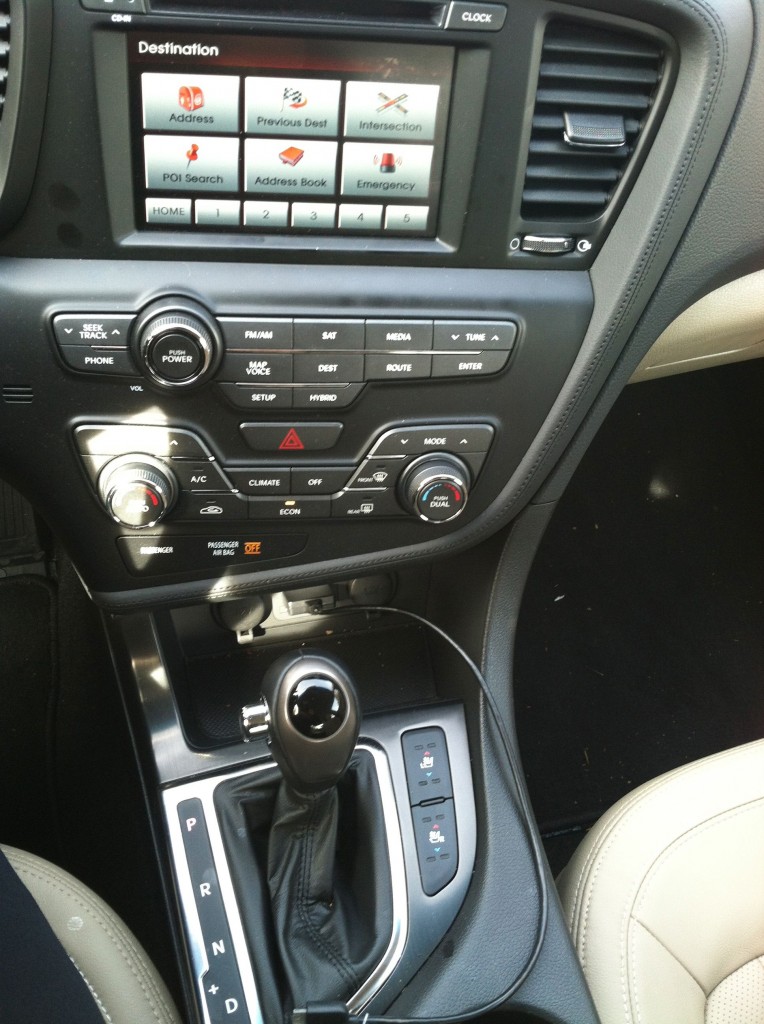 Stereo, GPS (below too) and gear shift.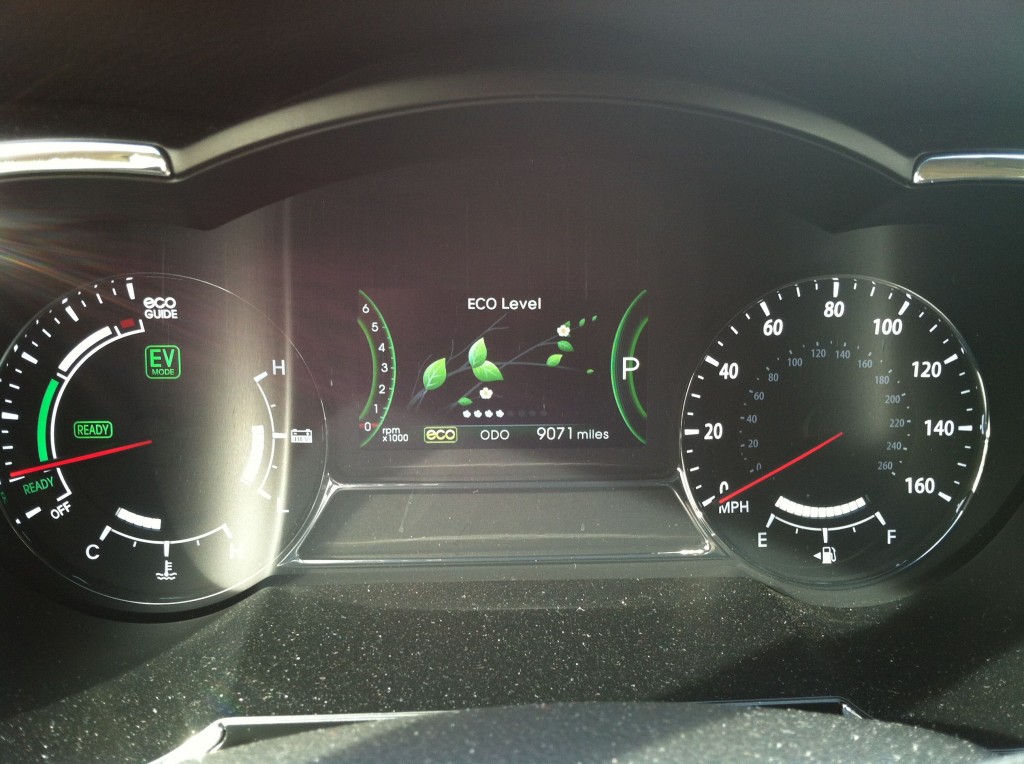 Dashboard with tripometer, fuel economy, temperature, etc.
It was a comfortable ride in front and in back. The front seats had heat and cold controls, as well as "prime" position control at least for the driver's seat.
Exterior
It's a slick looking car inside and out.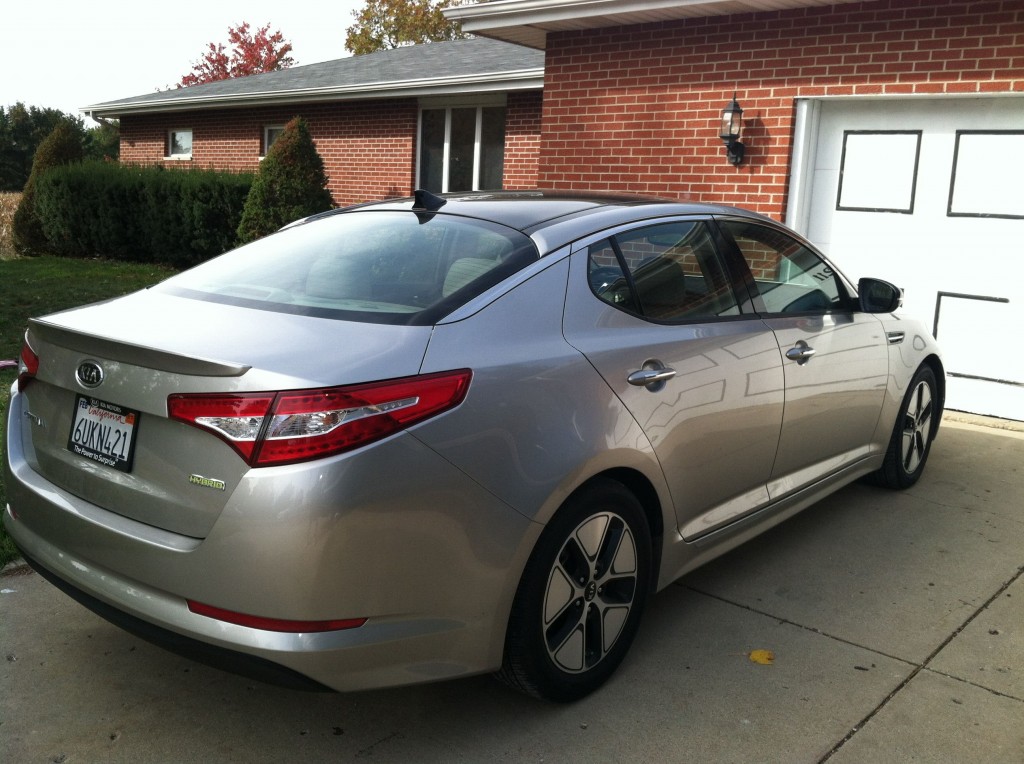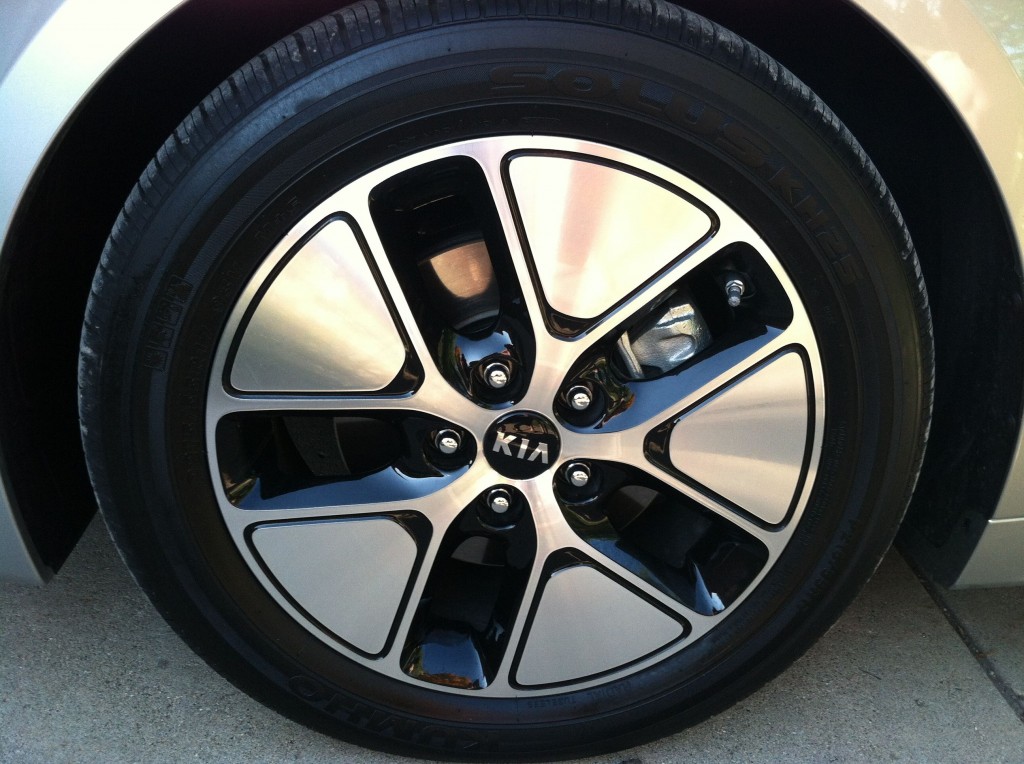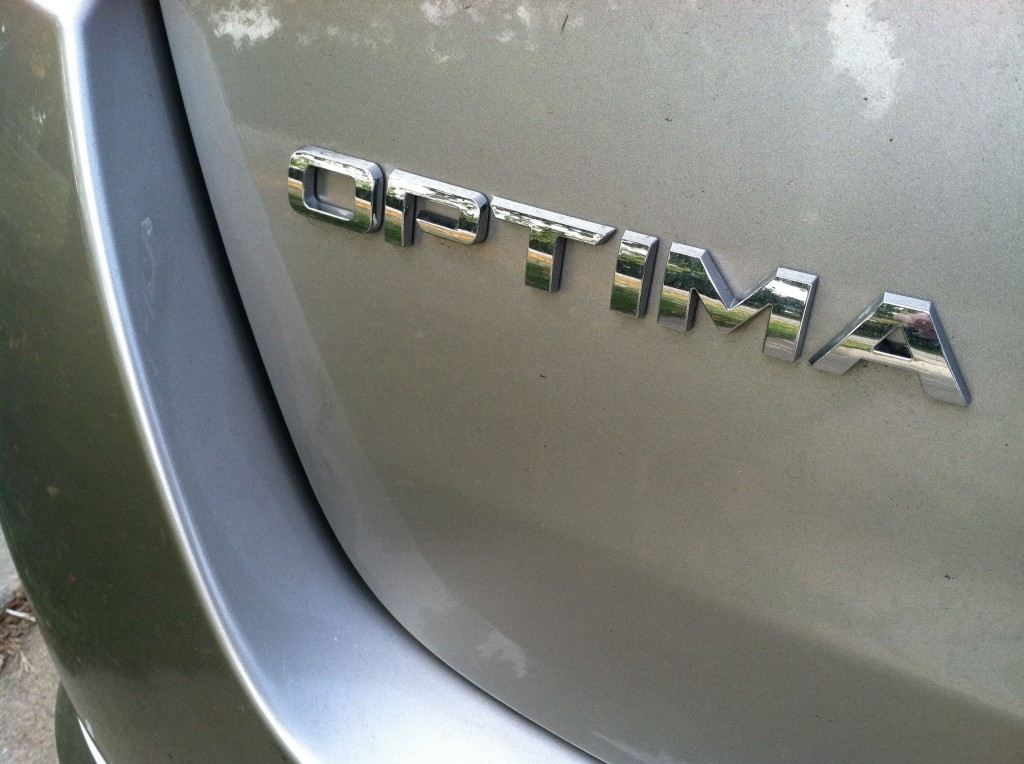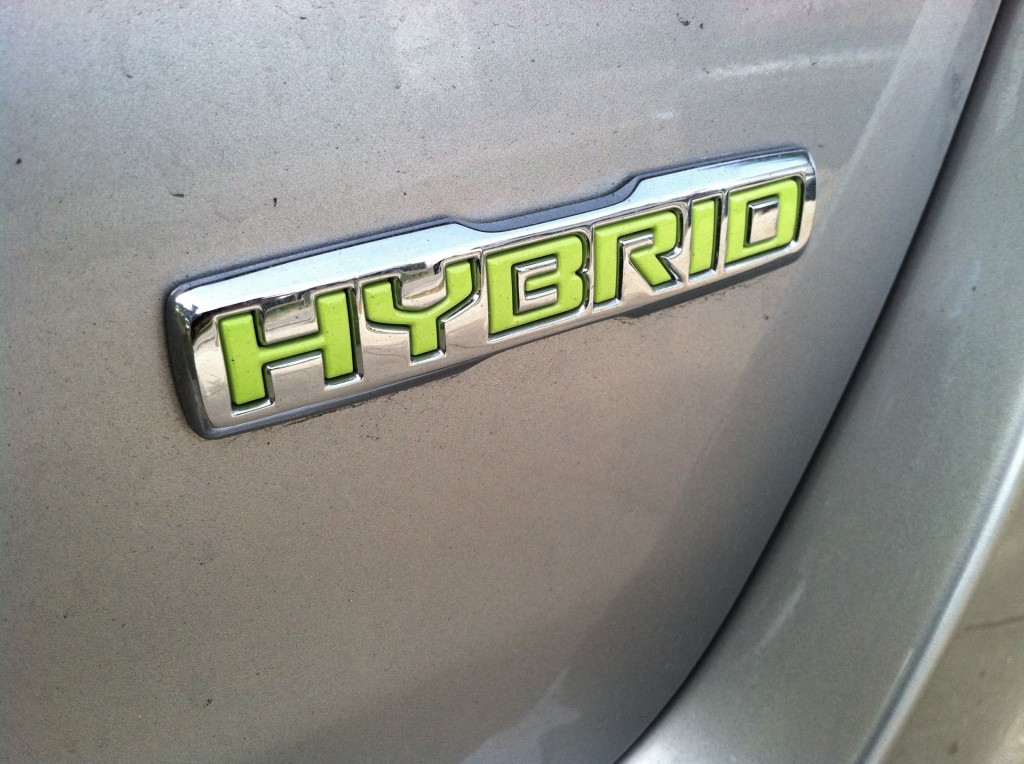 Storage Space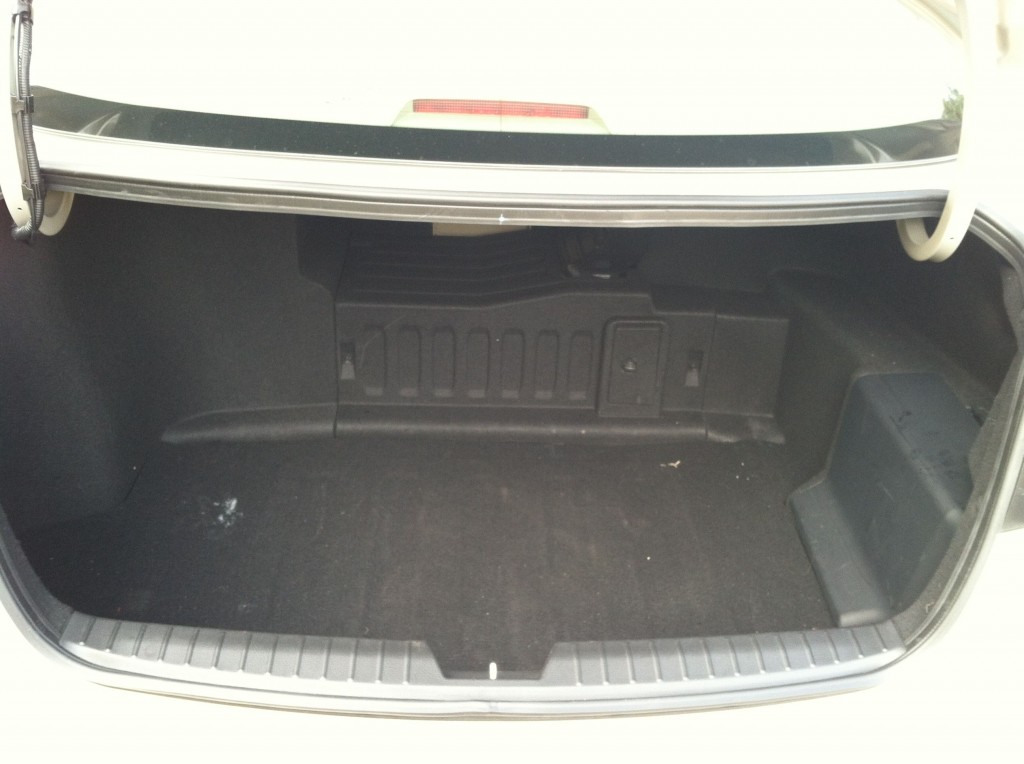 We were surprised with how much trunk storage space we had for the luggage of three women. Granted we did use half the back seat too but that's beside the point.

I think for a family of 4 or 5 it would be kind of tight to travel in unless everyone packed lightly.
Personally I really liked the Kia Optima Hybrid car. It was better than I expected. For some reason when I have heard or thought of Kia in the past it was in a negative way. This car has completely changed both my husband's and my opinion of Kia.
For more information visit: www.Kia.com/#/Optima-Hybrid

Two bloggers and I were loaned the KIA Optima Hybrid car with the agreement to feature of it on our blogs after Brandcation, this post is done to fulfill that agreement. All opinions and thoughts are my own.
Share and Enjoy