This week's Wordless Wednesday post is a sneak peek of the 2012 KIA Optima Hybrid car. It arrived late yesterday afternoon. The Driver STI specialist drove here and a colleague drove another car so he could have a way home. I thought it was awesome that they actually delivered the car right to my house! They will pick it up in a week's time. What a great service!
The specialist walked me through a brief demonstration of how the car worked and showed me how to use certain features. The KIA Optima Hybrid car is sleek and still smells so new! We haven't had a new car to drive in a l-o-n-g time, unless you count driving my mother-in-law's car whose car really isn't new anymore since it's a 2006. I've also never driven a KIA, so this is a whole 'nother new experience, besides driving a hybrid car for the first time.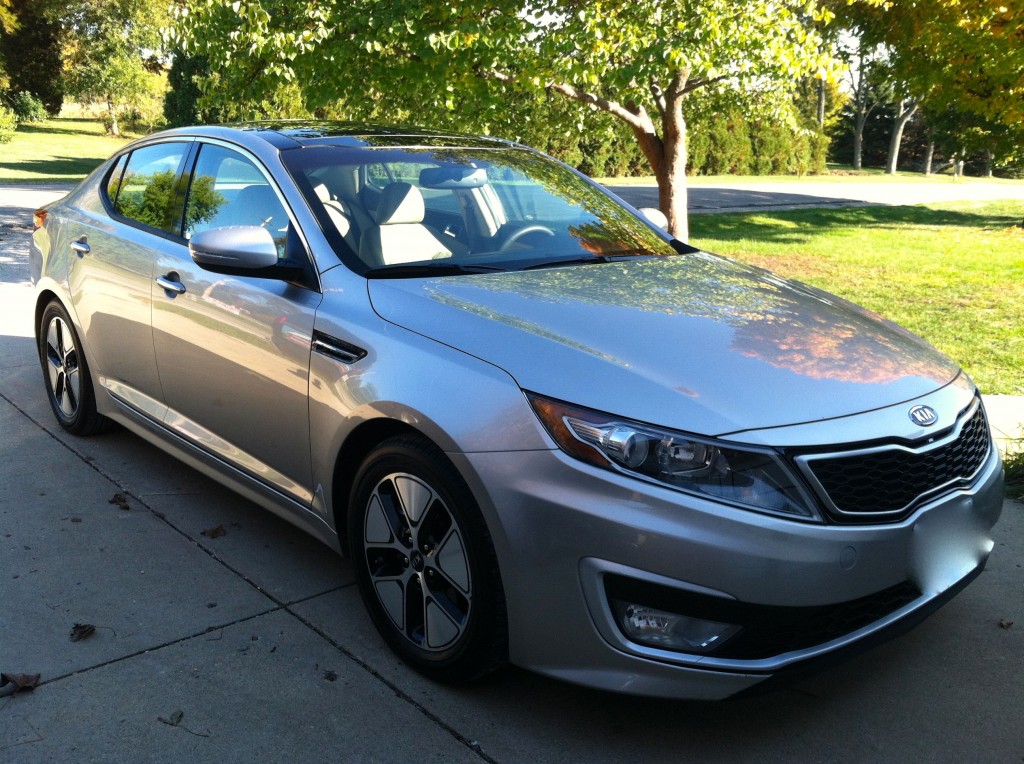 I think it's so cool that the KIA Optima Hybrid car starts with the press of a button! That will take some getting use to. I am really looking forward to driving it to Paula's tomorrow to head to Kim's and then on to Brandcation Blog Cabin in Pigeon Forge, Tennessee.
My husband and I took it for a quick spin down our country road. It drives really smooth!
I don't want to give everything away since I'll be giving a full report after I get back from Brandcation. Just wanted to tease you a little bit and well….brag a bit too. (blush!) So far my first impression of the KIA Optima Hybrid car is very positive….a 12-hour drive will give me a better idea of it's overall performance on a road trip. Plus I'll have two fellow bloggers input too.

While we were loaned the KIA Optima Hybrid car with the agreement to feature of it on our blogs after Brandcation, this post is done of my own volition.
Share and Enjoy