I'm sure you've heard of the expression "Gimme my coffee and no one get hurt!"  Well, International Delight Iced Coffee is perfect for that afternoon pick me up!
International Delight Iced Coffee comes in 4 flavors – Original, Vanilla, Mocha and Carmel. With 150 calories International Delight Iced Coffee is made with 100% Arabica coffee. Then blended with cocoa, milk and cream, giving you a very smooth and creamy drink.
Here's some trivia too – "Arabica plants grow for up to 7 years before they begin yielding coffee beans." Boy am I glad I don't have to wait that long for coffee!
Head over to the International Delight Iced Coffee Facebook Page to check them out.
International Delight Iced Coffee Review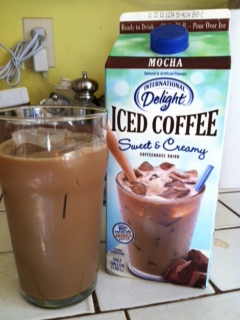 This was perfect timing as we had my daughter's birthday party the same day!  So, we decided on the Mocha International Delights Iced Coffee.  I'll be honest, I had some skeptics in the crowd. One of my party goers put his foot down that he wasn't going to drink cold coffee.  Well, I'm happy to report that his mood changed when everyone else had at least a sip and they enjoyed the taste.  I myself LOVE coffee and really enjoyed the Mocha favoring as did my husband who is not a chocolate/mocha fan.
Stop going out to those expensive coffee shops for iced coffee. Get it at your local supermarket!  It's on our shopping list!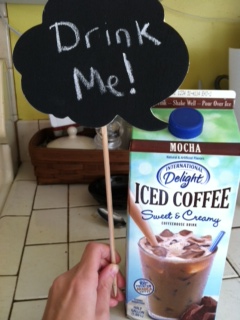 Some of my family members asked that I not post a picture of them and I am respecting their wishes. But, I wish I could have shared them. Some were really good!
"I wrote this review while participating in an In Home Party campaign by Mom Central Consulting on behalf of International Delight and received product samples to facilitate my party and review, and a promotional item to thank me for participating."

Share and Enjoy