Brandcation Blog Cabin was called Blog Cabin for a reason. While we were in Pigeon Forge, Tennessee we stayed at a log cabin managed by Cabin Fevers Vacations called Mountaintop Lodge. Cabin Fever Vacations offers a unique blog cabin experience. The cabin is privately owned by a family but rented out during the times the family is not in the area. The cabin is three floors high and can sleep up to 34 people! It's beautiful!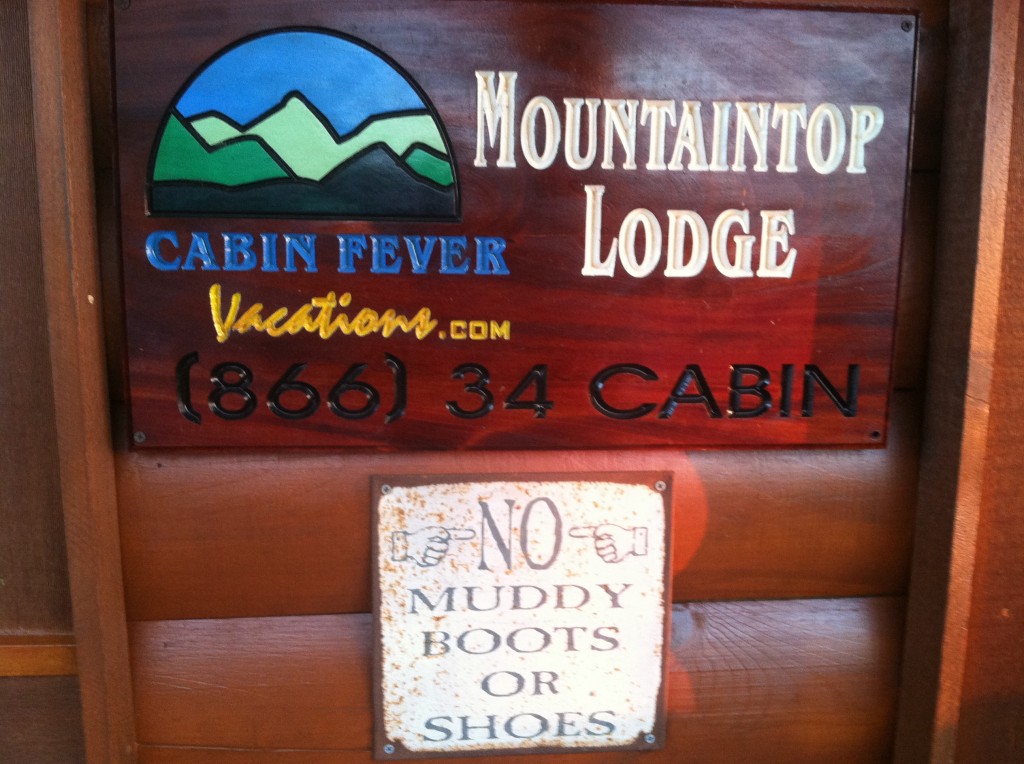 Cabin Fever Vacations even surprised us on the first day with Gigi's Cupcakes to welcome us to Pigeon Forge.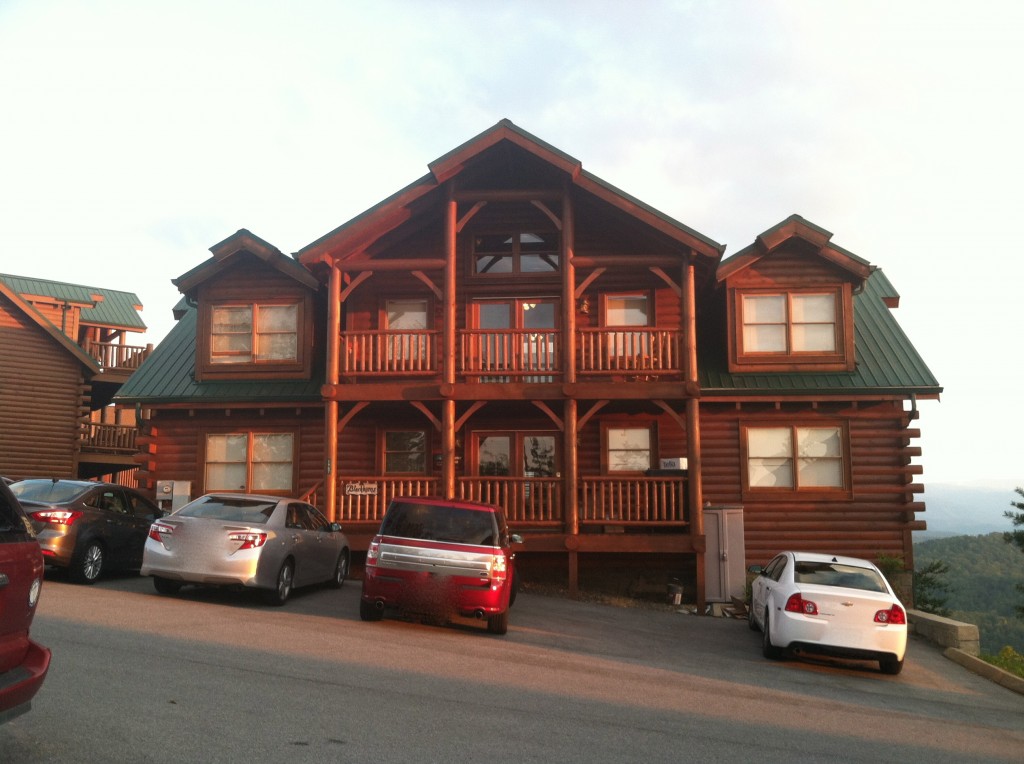 The Accommodations
The top floor housed most of the ladies in an open room with cots, a futon and several queen sized bunk beds. That floor also included four bedrooms and two bathrooms.

Photo compliments of Kim @ What's That Smell
The middle floor contained a full kitchen, dining and living rooms, as well as two bedrooms with private baths.
The lower level had four bedrooms, two private baths, the laundry room and game room which also housed two additional futons. I had one of the bedrooms and roomed with Jenn from Life with Levi. We didn't see much of each other but she was a nice roommate.

Photo compliments of Kim @ What's That Smell
Each level has it's own balcony – front and back – where you could rock in a rocking chair, sit and enjoy the view, just chit chat with friends or soak in a hot tub.
The cabin was beautiful with a rustic style of decor. It was really spacious. The only thing it lacked this weekend was a few extra bathrooms! Six bathrooms for 34 ladies was a little challenging at times but we did it!
I love that there are many different sized cabins and that Cabin Fever Vacations is able to accommodate any size family. Large families like ours could actually stay all together, which is so much better than hotel accommodations!

The View
The view from the back balconies was of the Smoky Mountains and it was stunning. In few days or so it would have been splashed with the colors of fall.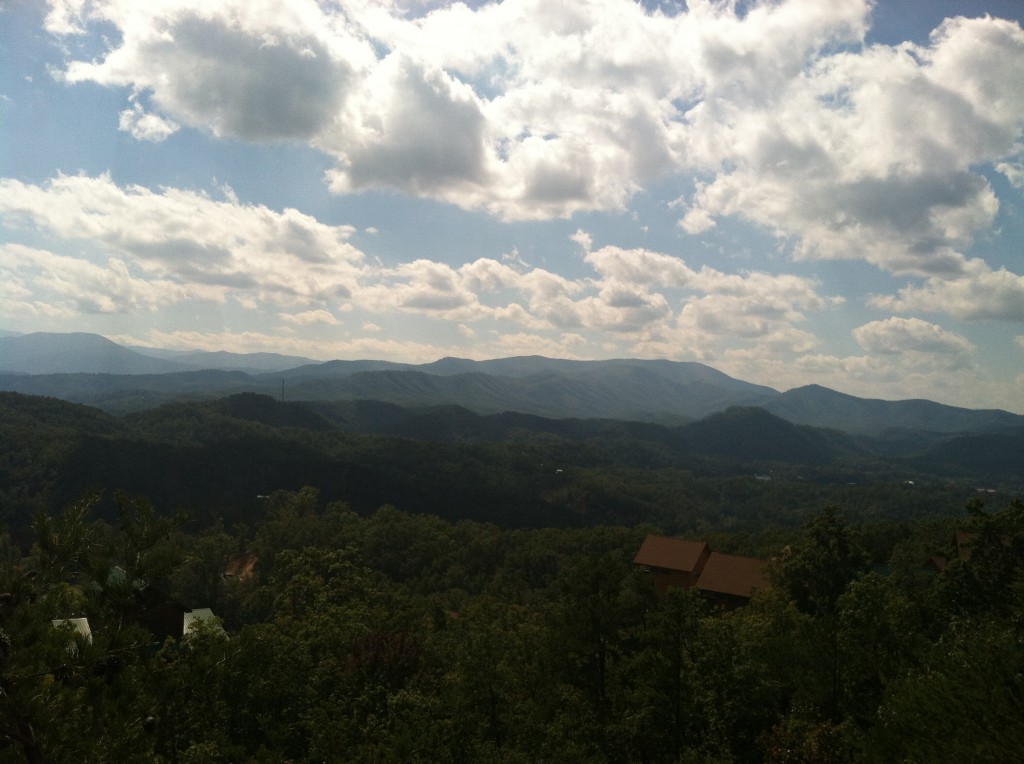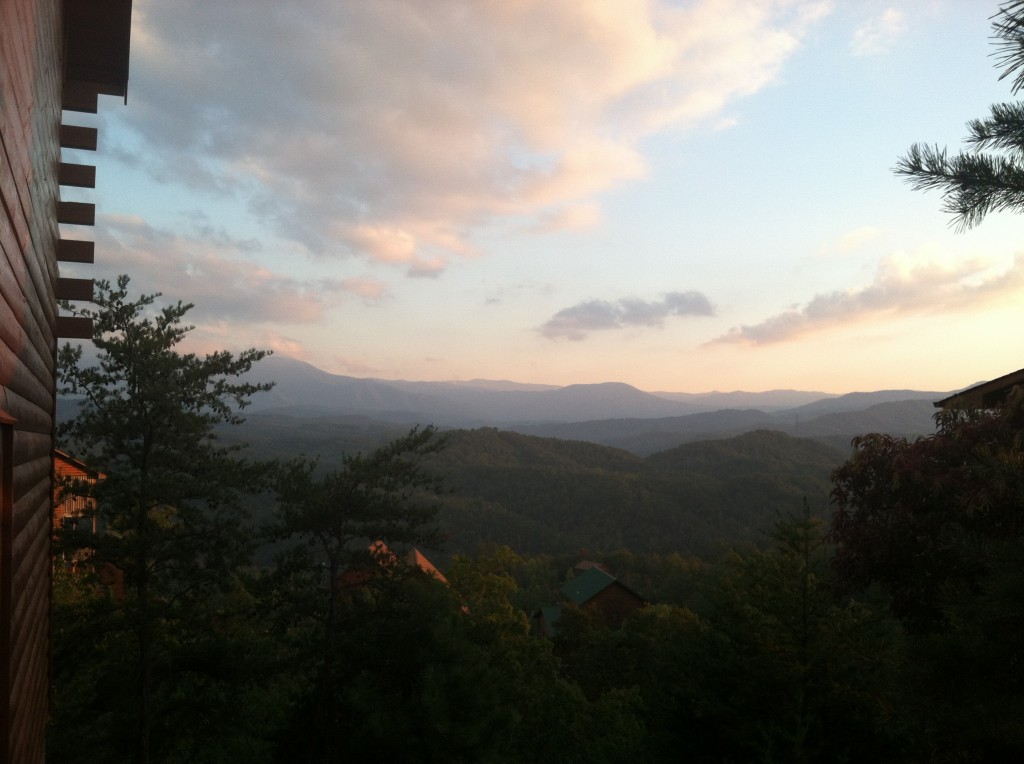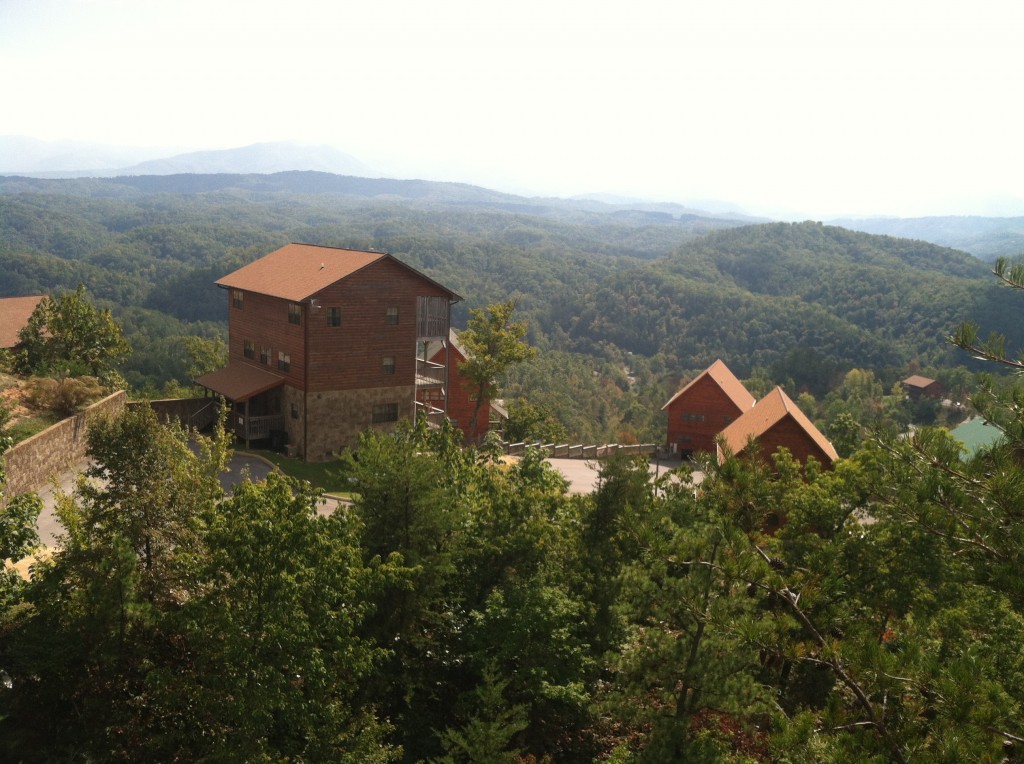 Don't just take my word for it check out the video below:
The Road to the Cabin
The road to the cabin is a winding road, obviously since the cabin is on the mountain – wouldn't want to see it in the winter! Though I am sure they are very good about keeping it clear and well maintained for any type of weather they experience.

The Atmosphere

The cabins were very close together but the atmosphere was very quiet. Though we may have changed that at certain points of our stay! Especially during our 80's party! The people I met were were friendly in the cabin area
.
You may visit Cabin Fever Vacations at their website, Facebook, Twitter, Google+, YouTube and even Pinterest. They have an awesome social media presence.
I truly cannot wait to plan a visit to go back with my family. I know they will love Pigeon Forge, Tennessee.

Companies may have provided media rate or media tickets to assist in facilitation of this article. Experiences are all real and all opinions are my own.
Share and Enjoy