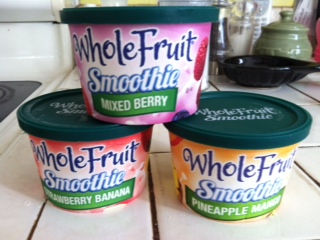 Put that blender back in the closet!  Whole Fruit Smoothies are here! Whole Fruit Smoothies is a frozen treat that require a microwave and a spoon. However, in my daughter's case she liked a straw too.  Whole Fruit Smoothies come in 3 flavors – Mixed Berry, Strawberry Banana and Pineapple Mango. Plus, only 100 calories per serving. Each package contains 4 – 4 ounce cups of one flavor. I've seen them in my grocery store in the frozen foods section by the frozen fruits in bags.
Take one of these 4 ounces cups, pop it in the microwave for 20 second. The following pictures are of the Pineapple Mango.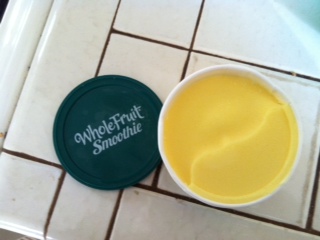 When you remove the Whole Fruit Smoothie cup from the microwave, the center will still be frozen. Of course, you can eat it right from the cup.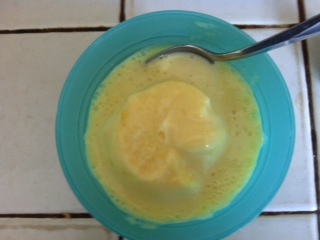 I did stir my daughter's briefly to get the bigger chunks melted a little. BUT, it does continue to stay cold as a smoothie should.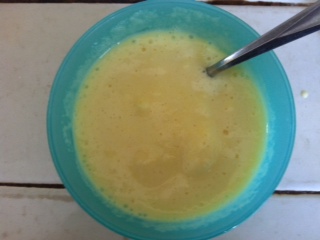 Then Enjoy!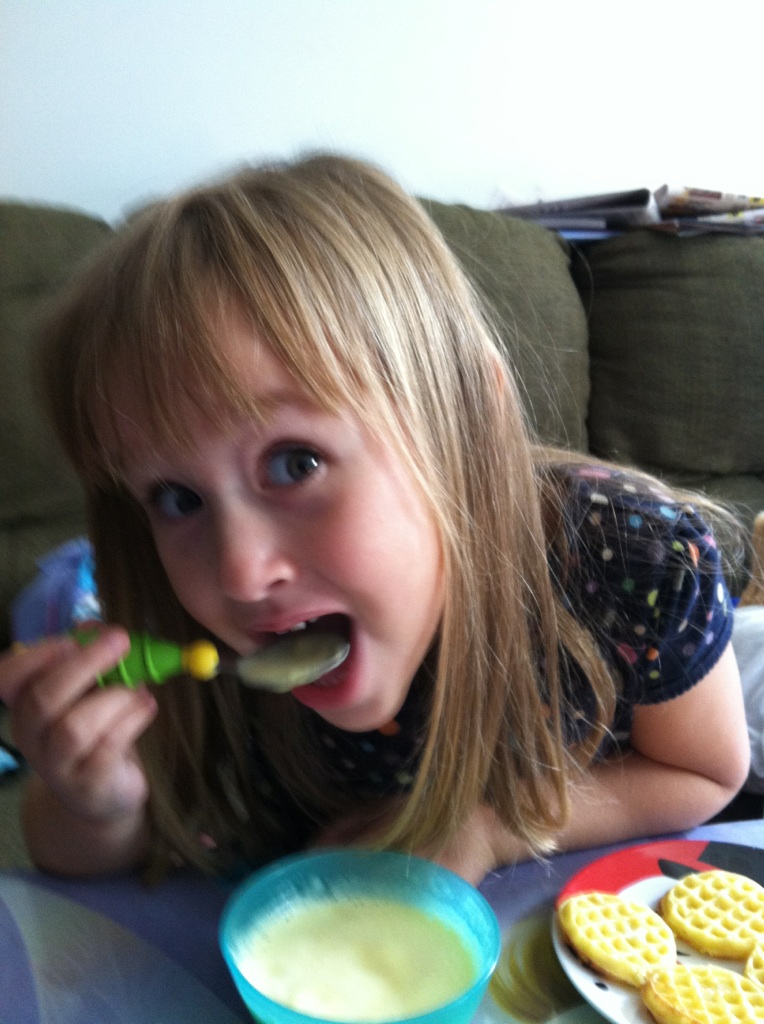 My Whole Fruit Smoothies Review
Whole Fruit Smoothies are a BIG hit in my house, with our favorite being mixed berry. Here is the nutritional information of the mixed berry: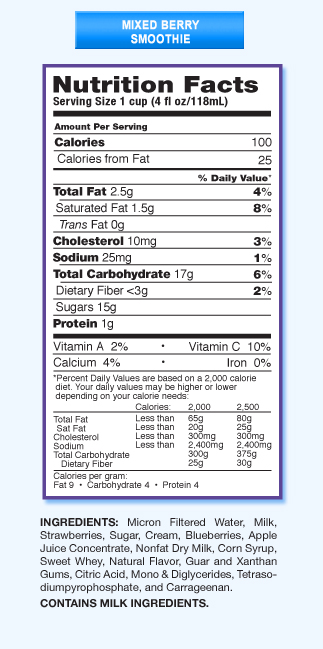 My daughter gets very excited to have a smoothie she loves her new "ice cream smoothie" as she calls it. Two thumbs up from us!
You can find out more information about Whole Fruit Smoothies here.
Faith and Family Reviews received the following product in exchange for writing a review. While we consider it a privilege to receive free products to review, our reviews are our honest opinion and thoughts of the product.
Share and Enjoy